7 Fields to Combat Slavery Around The World
Even though we might think of slavery as being something from the past, its still very much present today. If you're someone who's passionate about making a difference in the world, as well as motivated to assist others in their fight for freedom and justice, you might consider a career in working to stop the global slave trade.
1. Slavery studies
Students looking for graduate programs might consider studying a Master of Arts in Contemporary Slavery Studies. Students pursuing this field will learn about the systems that create slavery, and allow for the exploitation of humans on the global scale. In addition, they will gain an understanding of the historical contexts of slavery, as well as learn about the experiences of enslaved people, oppression, and how groups have fought back against these systems. After graduating, students will have a better understanding of how to challenge and combat slavery.
2. Economics
Slavery is, sadly, a component of many economic structures in the world, so gaining a better understanding of what creates these systems can help students become better prepared to work in the field after graduation. A degree or career in economics can help. As more people become aware of the significant impact slavery has on the economy and begin pushing for the freedom of those peoples, economic support is necessary to help ensure their survival. As activist and author Kevin Bales discovered, "When slaves are freed and given enough money to start supporting themselves, the local economy drastically improves because more people are spending money." An understanding of economics can help facilitate not only the freedom of oppressed people, but also work to the benefit of the community, as well.
3. Criminal justice
A degree in criminal justice can pave the way to help directly serve victims of slavery, and bring their oppressors to justice. As of 2013, it was estimated that over 30 million people worldwide were living in slavery, despite the fact it is strictly prohibited by international law. While this may seem daunting, it's not a lost cause. It just means there's work to be done. Individuals who pursue criminal justice degrees can find themselves working with targeted and vulnerable groups, helping to free or protect them from exploitation. Additionally, studying criminal justice can help students understand how and why traffickers operate, how criminals and gangs work, and the "existing legal frameworks and policing in place to combat human trafficking."
4. Political science/policy studies
Understanding how policy works, and shapes the global environment that's created opportunities for slavery to rise can helpful in combating it. Students who earn degrees in political science can use their degree as a jumping off point to get a law degree, or find a career in policy making, legislation, or work with a nonprofit organization (NGO).
5. Psychology
There are many ways a psychology degree could prove useful in this line of work. Psychologists are often essential in helping shape public perception and understanding, as explained by Dr Fay Short and Dr Tracey Lloyd, Senior Lecturers at the School of Psychology at Bangor University. Therefore, students might find themselves working to help explain slavery and trafficking to the public, raising awareness, and answering critical questions to foster change. As survivors are resecued or freed from slavery, they need support to begin the healing process, and to reintegrate into society. Psychologists can help people understand how slavery is still very much active in the world, and form a better understanding of how they can help.
6. Law
One of the first degrees people might think of as useful in the fight against slavery and trafficking is a law degree. Indeed, lawyers can be incredibly useful when it comes to helping people who are fighting for their freedom, representing groups of underprivileged people, and pushing for policy change, as well as navigating the legal landmines that the slavery trade creates. They can understand and unravel complex legal issues, and advocate for stronger legislation to protect victims.
7. Development studies
Understanding how to facilitate change on an international scale is important in the fight against slavery. Unless the systems that have created opportunities for exploitations are challenged, it's likely they will continue to perpetuate, and more people will be victimized. Therefore, studying development studies can help students understand the long-term effects of human trafficking, and various issues related to it.
There's no doubt that slavery and trafficking are very real problems in the world. However, every day more people are tackling and taking a stand against them. If you're one of those people who feels passionate about helping others and bringing slavery to an end, consider one of these fields of study to start making the change you wish to see.
Find your perfect program
Use our search to find and compare programs from universities all over the world!
PhD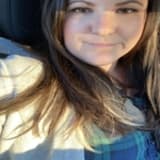 Chelsea is a Student Affairs expatriate, who now works as a freelance writer and editor. She homesteads in a small town in rural Maine, USA. She enjoys hiking, fishing, cooking, reading, all things Laura Ingalls Wilder, spending time with her family, and chasing her black lab puppy, Cash.
Find a program in these categories