8 Top Sustainable Universities Making an Impact in the World
Ashley Murphy
Apr 23, 2021
The University of Manchester
The University of Manchester is on track to be 100% carbon neutral by 2038, and will eliminate all avoidable single-use plastics on campus by this time next year. Other initiatives include the Living Campus Plan. The Living Campus Plan addresses the challenges of operating an urban campus, while also protecting green spaces and promoting a healthy environment for staff and students. The campus plan designed and funded more bicycle routes near the university. It also plants two trees for every one removed during any campus or other university redevelopment programs.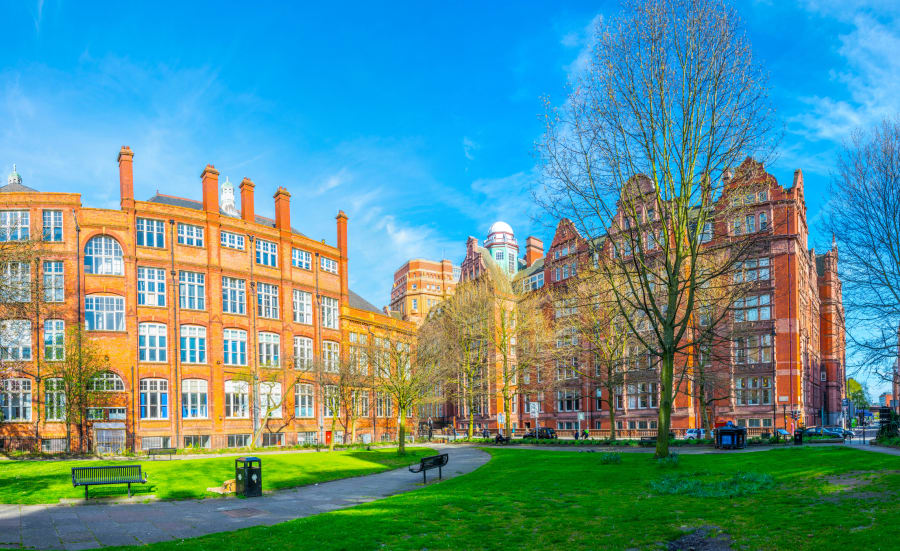 The University of Auckland
The University of Auckland has made it into the top ten of the Times Higher Education Sustainability Impact Rankings for two years running, confirming its commitment to building more sustainable societies and protecting natural spaces. Marine sustainability is a particular focus for the University of Auckland. "Our physical proximity to the oceans and the land in Aotearoa New Zealand means we often lead the world in unique marine and land-based environmental research projects," says Professor Dawn Freshwater, the University of Auckland Vice-Chancellor. "In these and other areas, the University recognizes the importance and value of kaitiakitanga and mātauranga Māori in shaping a unique and distinctive approach to sustainability in this country."
Arizona State
Established in 2006, the Arizona State University's School of Sustainability was the first of its kind in the USA. It offers a range of undergraduate degrees, including a BSc in Sustainability, and a BSc in Sustainable Food Systems. Postgraduate courses include a Master of Arts in Sustainability, and a fully remote Master of Sustainability Leadership. All classes focus on finding real-world solutions to environmental, economic, and social challenges. This gives students the knowledge and skills to shape a better world for future generations. For example, Jessica Lerner, who graduated with an Executive Master in Sustainability Leadership last year, is now the director of Real Park, an online directory that shares conservation information and promotes national parks. She also founded a socially conscious art business, with 10% of profits going toward marine conservation charities.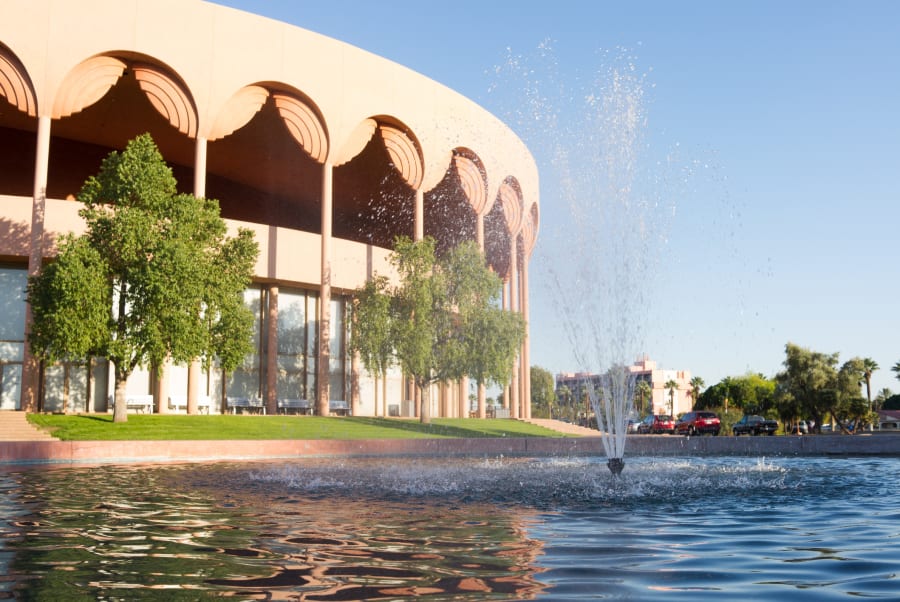 The University of Bologna
The University of Bologna has created a notebook of the 17 sustainable development goals. The short instruction manual explains the importance of sustainable living, and shows young people how small changes to their daily routine can positively impact the planet. The notebook includes a list of activities that could help achieve each of the 17 goals and themed games to play with other children. Also included is a section where children can write down their ideas and thoughts on further actions for building sustainable societies. "The notebook shows how we're taking complete account of the 17 sustainable development goals proposed in the 2030 Agenda," says university Rector Francesco Ubertini. "We've accepted the challenge and think educating young children is one of the best ways to ensure we meet and sustain our goals. Children are our future. This notebook shows them the future can be a better place for all humanity."
University of British Columbia
The University of British Columbia's Sustainability Scholars Program is a paid internship that matches graduates with partner organizations to work on research projects that advance sustainability across western Canada. One recent project, for instance, was a report with proposals for more sustainable mining practices. It also provided First Nation communities in British Columbia with an overview of the domestic and international legal frameworks on the right to free, prior, and informed consent in mining Indigenous lands. Then, there are programs such as advancing inclusive leadership for economic growth based on equality. This includes looking at ways to overcome the socio/economic barriers that deny women the opportunities to become business and community leaders.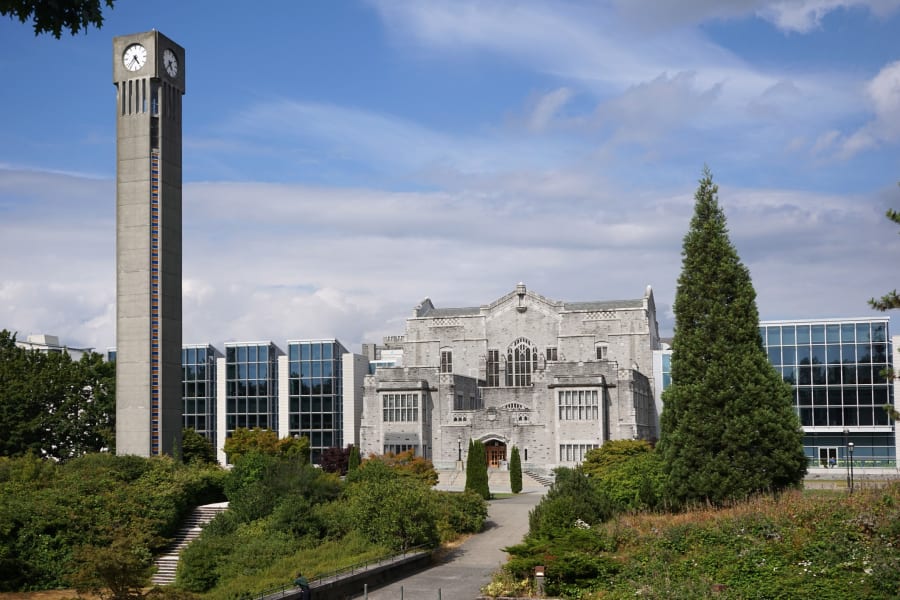 Hokkaido University
Hokkaido University in Sapporo, Japan, has one of the most sustainable university campuses in the world. In fact, it's now the model for many other schools trying to implement the UN's 17 sustainable development goals. The Hokkaido University approach to sustainability goes way beyond the idea of a campus with a low environmental impact. Instead, it's a holistic program that aims to support the environment and the wellbeing of individuals through education and support rooted in social challenges. For example, the school provides bursaries to help students from less privileged backgrounds purchase up-to-date digital devices. It also runs bicycle-sharing schemes that encourage students to embrace sustainable forms of transport. Hokkaido University implements policies that harmonize campus development and growth with environmental needs. Recent success stories include a project to reduce energy consumption by replacing outdated and inefficient laboratory equipment, such as freezers, incubators, and centrifuges.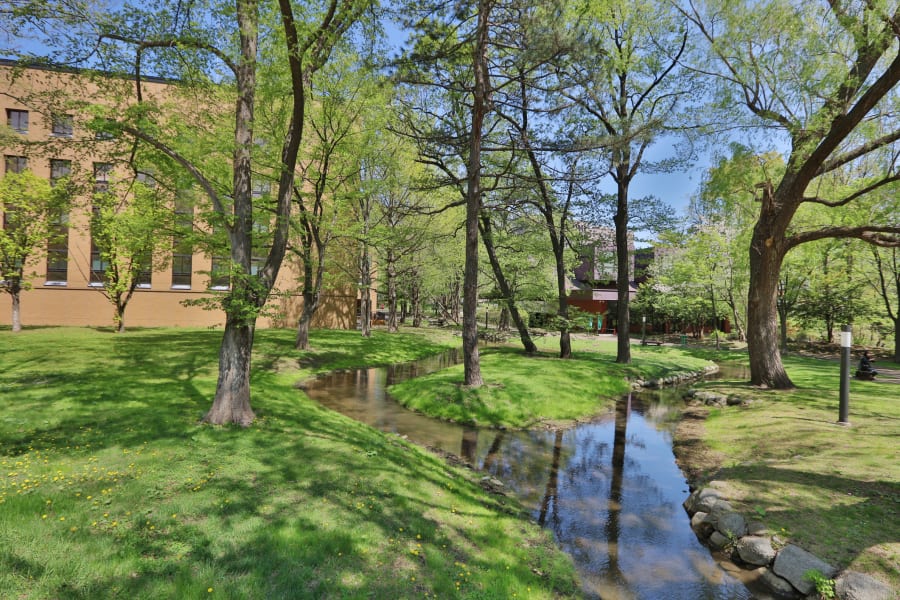 The University of Cape Town
The University of Cape Town (UCT) developed its environmental sustainability strategy in 2019. It set ambitious goals to get all UCT campuses to net-zero carbon by 2030 and ensure students from all backgrounds have the opportunity to each their full potential. It outlined plans to run introductory courses in environmental sustainability for all students. These free courses will encourage students to become active citizens, adopting practices and habits to protect the environment on and off-campus. Participation in environmental sustainability-related community service is also encouraged. "Environmental Sustainability is a key component of our Vision for 2030," says Vice-Chancellor Prof. Mamokgethi Phakeng. "We want all our students and staff to get involved. That will enable every sphere of the university to play its part in building a thriving natural and social environment that can support a safe and healthy life on earth for this generation and for generations to come."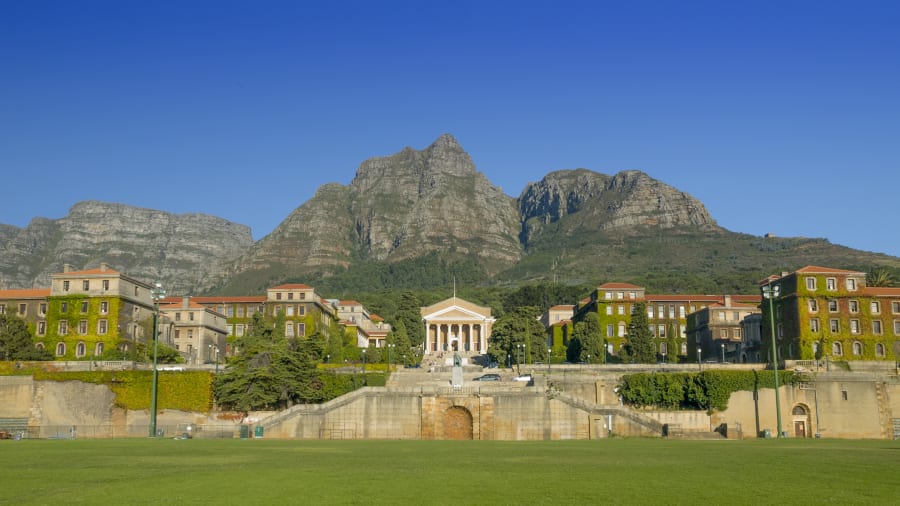 The University of Edinburgh
Researchers from the University of Edinburgh suggested a novel way to slash global carbon emissions and reduce the negative impacts of industrial agriculture. It involves introducing insects like mealworms and crickets into modern western diets. Most westerners associate insects with dirt, danger, or view them as disgusting. However, many insects contain large amounts of protein, healthy fats, and other essential nutrients. They account for up to 60% of dietary protein in some rural African diets and are considered a delicacy in other countries. For example, the people in the Brazilian town Silveiras dip fried queen ants in melted chocolate. From a practical perspective, replacing half the meat we consume with mealworms and crickets could cut farmland use by over a third. That would free up over 1,680 million hectares of land, which is equivalent to around 70 times the area of the UK. "With animal farming, a lot of the meat is wasted," says Peter Alexander, a senior researcher in food security at the University of Edinburgh. "With insects, we would eat the whole thing. And looking at a yield of protein per area, insect farming uses around an eighth of the land compared to beef."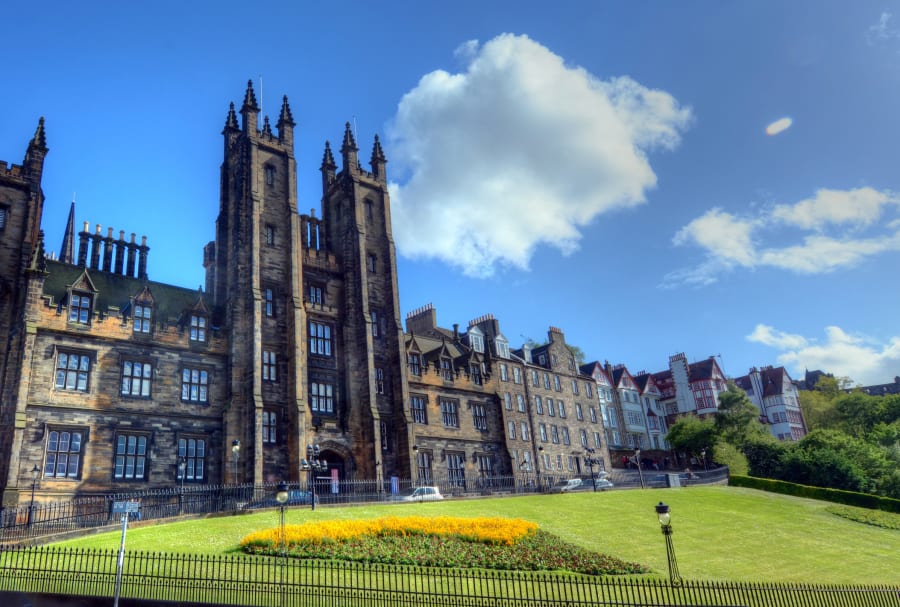 The 17 sustainable development goals are a blueprint for achieving a better and more sustainable future for all. It won't be easy, but with so many universities and young people embracing that vision, it looks like we've got a great chance of turning it into a reality.

Ashley Murphy
After graduating with a degree in English literature and creative writing, Ashley worked as a bartender, insurance broker, and teacher. He became a full-time freelance writer in 2016. He lives and writes in Manchester, England.