How Pedal Power and Urban Planning are Changing Cities
The French government recently announced plans for a $20 million initiative which will encourage more people to cycle in order to keep pollution levels low in the wake of the coronavirus crisis. France is far from alone in turning to pedal power for its many benefits. Read on for a roundup of recent news from across the globe on urban planning and pedal power in the post-pandemic world.
On changes to urban spaces...
A Bangkok Post editorial penned by architect Patricia Viel proposes that cities need to proactively rethink urban spaces in order to prevent future crises. "After all, as we are now seeing, the design of cities and how they are inhabited often exacerbate the problem of infectious disease," Viel insists.
One change we started to see as cities adjusted to lockdowns, but which may ultimately be a precursor of things to come, according to a CNN report, is less use of roads and public transport systems and an increase in the use of bicycles. For example, Bogota, Colombia recently opened just under 50 miles of temporary bike lanes. While the article highlights the likelihood that some of these changes will be transitory, others look like they may be here to stay. For example, 22 miles of new cycle lanes are in the works in Milan.
The World Economic Forum also highlighted changes in the infrastructure of cities which could ultimately lead to healthier lifestyles. With some urban planning experts calling for more compact cities due to benefits including shorter commutes, cleaner air, less noise, and reduced consumption of fossil fuels and energy, urban spaces look set to become more suitable for walkers and cyclists.
Popular Science shared Eo-Counter figures revealing a significant spike in cycling in the US in early May with the emergence of "slow street" measures aimed at supporting social distancing as more people walk and cycle. The positive news is that the spirit fostered by these measures may remain as coronavirus lockdown restrictions are eased. According to League of American Bicyclists policy director Ken McLeod, "While the specific barriers they're using are probably unlikely to be permanent, it's very likely that some of those streets will see permanent changes that reflect the slow streets intervention."
On the coronavirus as an opportunity….
As lockdown measures lift and parts of the world start reopening, many cities are hopeful that the "pandemic pause" will lead to permanent, eco-friendly mobility changes, including expansion of city cycling networks. Brussels-Capital Region Mobility Minister Elke Van den Brandt told Deutsche Welle (DW), "Ending the lockdown poses great challenges, and radical decisions are necessary. This could start a cycling revolution in Brussels."
And while the shift toward "smart cities" has long been in the spotlight in the urban planning sphere, Connected Spaces Catapult CEO Nicola Yates calls for putting sustainability front and center with investment in new mobility infrastructures, such as those that support cycling and running. Yates contends, "Net Zero was a little more than an abstract concept for many in the world until recently. Now we've all experienced what a reduction in emissions looks and feels like, my own view is we need to seize this moment to accelerate the transition to Net Zero. As President Thomas Jefferson once said, 'Never let a good crisis, go to waste'.
On cities that are leading the way….
The coronavirus hadn't yet had the world in its grasp in the summer of 2019. However, many of the world's urban hubs were already leading the way in urban mobility with pro-cycling efforts. According to the Copenhagenize Index, the world's 20 most bicycle-friendly cities were Copenhagen, Amsterdam, Utrecht, Antwerp, Strasbourg, Bordeaux, Oslo, Paris, Vienna, Helsinki, Bremen, Bogota, Barcelona, Ljubljana, Berlin, Tokyo, Taipei, Vancouver, Montreal and Hamburg.
On how individual cities are stepping up with specific measures...
Urban planners around the world are taking bold steps towards improving the cities' design and mobility, for infrastructural and environmental reasons. As part of its $20 million scheme to promote pedal power, France will pay for everything from cycling lessons to bike repairs, according to WEF. San Francisco MTA Director of Transportation Jeff Tumlin is working hard to "kick cars out of the city" in a move that will benefit people, businesses and the planet. And in an effort to reduce crowding, the UK will invest $2.5 billion to put cycling and walking "at the heart" of its post-COVID transportation system.
Mayor of London Sadiq Khan has announced large parts of London will be closed to cars and vans. In one of the biggest car-free initiatives of any city in the world, the main streets between London Bridge and Shoreditch, Euston and Waterloo, and Old Street and Holborn, will be limited to buses, pedestrians, and cyclists, according to The Guardian."If we want to make transport in London safe, and keep London globally competitive, then we have no choice but to rapidly repurpose London's streets for people," Khan says. "By ensuring our city's recovery is green, we will also tackle our toxic air, which is vital to make sure we don't replace one public health crisis with another."⠀
Pop-up cycle paths and corona lanes have emerged in Berlin, where there are only 35 cars per 100 residents, with miles of new cycle lanes emerging and more in the works, as well as other cycling-friendly changes such as new bicycle stands and rebuilt intersections.
Milan debuted one of Europe's most ambitious pro-cycling schemes with plans to transform 22 miles of streets into cycling and walking spaces this summer. Dubbed the Strade Aperte, the initiative will comprise low-cost cycle lanes, new and wider streets, reduced speed limits, and pedestrian- and cycling-priority roadways. "Of course, we want to reopen the economy, but we think we should do it on a different basis from before," deputy mayor Marco Granelli said.
Athens announced plans for the "Great Walk of Athens," with changes commencing immediately. "We want more public space so we can practice social distancing, as well as to give priority to pedestrians, bicycles and new means of transport, and to safeguard public health and the environment by not allowing roads to be flooded again by cars," said mayor Kostas Bakoyannis.
Experts in India weighed in on specific ways architecture and urban design can evolve to meet the needs of the post-pandemic world. Aswathy Dilip, Senior Program Manager for Chennai's Institute for Transportation and Development Policy, highlighted the need for India to follow the example of other countries in the radical reimagining of its street space. "The current crisis is an opportunity to reimagine a future where we create self-sufficient neighborhoods with safe walking and cycling infrastructure," Dilip insisted.
Architects in population-dense Manila also envision more green and resilient urban spaces through "people-centric" planning. Architect Louwie Gan says, "While some people think buying a car is more effective to avoid crowded public transportation, it is the opposite of resiliency. To be resilient, it is practical to focus efforts on improving public transportation and making active transportation (such as walking and bicycling) the primary mode of mobility."
Melbourne councilor Nicholas Reece has set forth the ambitious goal of transforming the Australian city into the "Copenhagen of the south," highlighting the fact that while it wasn't always cycling-friendly, it currently sets the standard. 'After decades of investment the city now has 50 percent of all trips to work and school done by bicycle. Compare that to less than two percent for metropolitan Melbourne," Reece reveals.
On changes as an investment in the future…
Reactive improvements like wider footpaths, more cycleways, and pedestrian-friendly streets could become the norm toward a "more liveable and inclusive" post-pandemic world. One reason they are likely to have staying power: people like them! "I think people are showing that they're super keen to get out there and experience the public space in a much stronger way than what they did previously, so the public is ready to go," university lecturer Dr. Mike Harris says.
Nearly a century ago, Albert Einstein advised his son, "Life is like riding a bicycle, to keep your balance, you must keep moving." Given cycling's many advantages, we can think of no better way to help move forward in the post-pandemic landscape than on two wheels -- and this revolution in urban planning and citizens' behavior seems set to bring great benefits, for people and the planet!
Find your perfect program
Use our search to find and compare programs from universities all over the world!
Urban Planning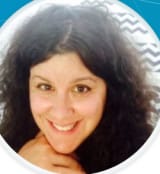 Joanna worked in higher education administration for many years at a leading research institution before becoming a full-time freelance writer. She lives in the beautiful White Mountains region of New Hampshire with her family.
Find a program in these categories