How to ask for a letter of recommendation for your Ph.D. application?
Keystone Team
Mar 17, 2023
When applying for a Ph.D. program, one of the most critical aspects of your application is obtaining letters of recommendation from professors or other professionals who can attest to your academic abilities and accomplishments. We explain how to ask for a letter of recommendation for your Ph.D. application.
What is a letter of recommendation for a Ph.D. student?
A letter of recommendation for an aspiring Ph.D. student is a letter from someone close to the individual who can describe their personal and academic qualities. The purpose of a letter of recommendation is to help people who do not know a student personally understand more about them. Typically, educational institutions require students to include references in their applications, making them essential to getting admitted into a Ph.D. program.
Why do Ph.D. students need a letter of recommendation?
Ph.D. students need letters of recommendation to get admitted into their programs. Usually, these letters are a required part of applications. They can help the admissions team gain insight into the student's qualities to help them decide whether to admit them. Therefore, aspiring Ph.D. students must get well-written letters of recommendation.
How to ask for a letter of recommendation for your Ph.D. application?
Asking for a letter of recommendation for your Ph.D. application can be daunting. Still, with the proper preparation and strategy, you can ensure you get the quality letters you need. Here are our tips on asking for a letter of recommendation to ensure that you get the best possible letters of recommendation for your Ph.D. studies.
Select an appropriate recommender for Ph.D. to write your letter.
Choosing the right person to write your letter of recommendation is crucial. Your recommender should be someone who knows you well and can speak positively about your qualifications, skills, research experience, and potential as a doctoral candidate. The individual selected must hold a position of authority in their field for some time so that they may provide an informed opinion,
It is important to ask someone who can honestly assess your abilities and academic performance and recommend you for the program in a straightforward manner.
Who can you ask for a letter of recommendation for your Ph.D. application?
Former teachers or professors
Many people ask former teachers or professors to write letters of recommendation. Teachers and professors can describe how a student performs in academic settings. They may have examples of how a student excelled in the classroom. If you choose to ask a teacher or professor for a recommendation, select the ones you were close with or especially involved with.
Co-workers
You can also ask a co-worker to write you a letter of recommendation. Co-workers can describe their experience working with you in a professional setting, including their work ethic, communication skills, and working style. It can be effective to ask more experienced co-workers or managers who may be more qualified.
How to ask someone to write you a recommendation letter?
Here are steps you can follow to ask someone to write you a letter of recommendation for your Ph.D. application:
1. Think of people who could write your letter
Before asking an individual to write you a letter of recommendation, you can start by making a list of people you could ask. Think of people in your network who can attest to your personal, professional, and academic qualities. Try to choose individuals who have professional qualifications.
2. Talk to the people on your list
After creating a list of people who could write recommendations, talk to each person one-on-one. This step takes place before sending a formal request to the individuals. In your conversation with each person, tell them what you plan to use the recommendation for and update them on your new accomplishments, so they have a clear idea of what to include in the letter.
3. Send a formal request to each individual
Once you have talked to the people you want to ask for letters, send a formal request to each individual. When you send your request, include additional information to help them write their letters, such as your resume, current job title and description, the deadline for the recommendation, and any other relevant information.
Provide Your Recommender with Guidance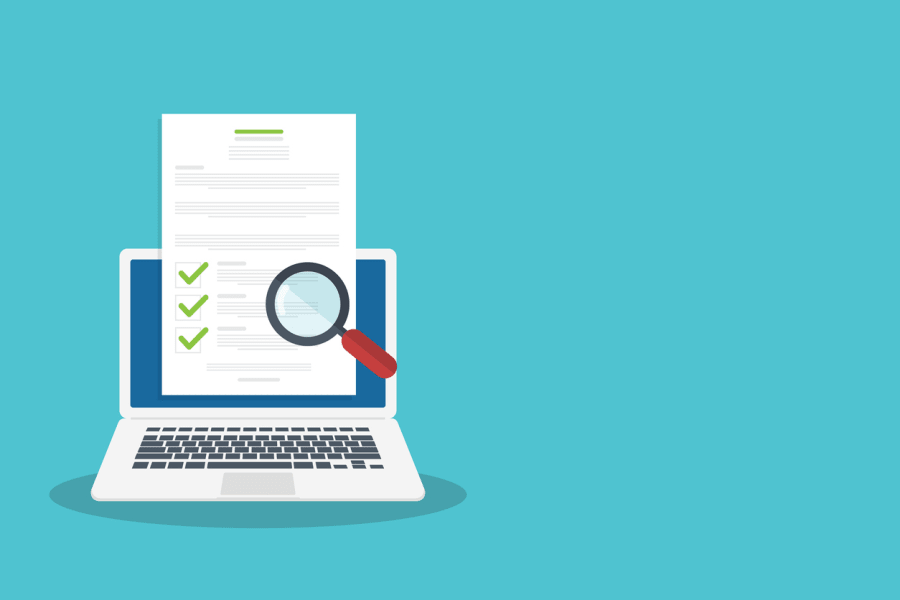 To help your recommender write an effective letter:
Give them ample guidance.
Provide your recommender with your research experience, accomplishments, and goals for the Ph.D. program.
Outline your professional qualities, strengths, weaknesses, and any information that may help them frame their thoughts.
Provide them with relevant materials that might be useful in writing the letter, such as transcripts, a copy of your CV, or certificates demonstrating your qualifications.
Include contact information for anyone who may know about your performance or research projects.
Ask the Right Questions:
Understand what the recommendation should address, such as prior teaching or research experience and academic potential. Ask your recommender if they have any questions or need additional information. Ensure the letter refers to the program and institution you are applying to by asking specific questions about that school.
Give Adequate Time for Completion
Your recommender needs enough time to write a strong letter. Make sure to give them at least several weeks' notice so that they can spend the proper amount of time and attention on the task.
Setting a deadline that gives your recommender enough time to write an effective letter is helpful. Do ask the recommender if more time is needed before submitting the recommendation
Follow-up after making your request
After submitting the request, follow up with your recommender periodically to ensure they are on track.
Follow Submission Guidelines:
Before submitting your recommendation, be sure it adheres to all submission requirements and guidelines set by the Ph.D. program. These may include formatting, submission deadlines, the number of letters required, and other instructions. If these requirements are not followed, your application may be disqualified.
Thank your recommender for their efforts once they have sent off the letter
Once your recommender has submitted their letter on your behalf, it is essential to thank them for their time and efforts. A simple thank you note expressing gratitude can go a long way in showing appreciation. This will also ensure that they feel comfortable recommending you again in the future if need be.
By following these tips on how to ask for a letter of recommendation for your Ph.D. application, you can ensure that your letter is well-written and compelling. Doing so will give you the best chance of getting accepted into the program of your choice. Good luck!