Nine Best Movies for PhD Students
PhD students are super busy and under a lot of pressure, but even the most studious doctoral candidate needs to some down time. Here's a list of nine films that perfectly capture the ethos of post-graduate studies – whether you're looking for inspiration or commiseration.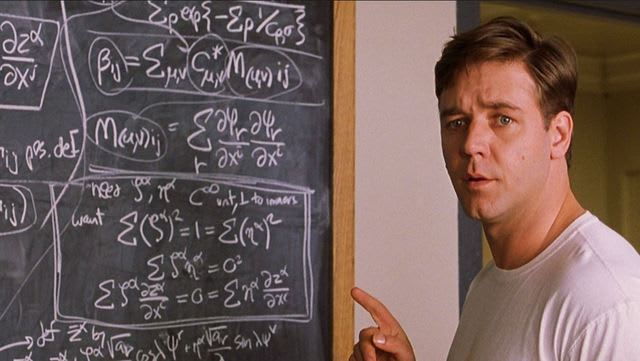 Anyone who has undertaken a doctoral thesis knows that the work can seem endless, and every minute spent away from your research feels like wasted time. But even the busiest, most dedicated students need to take a break and a movie night is just what the doctor ordered. We've compiled a list of films filled with inspiring real-life stories, thrilling intrigue, comedic self-deprecation, and irreverent whimsy, and since they're all about advanced studies, you won't feel too guilty about taking a break. Think of these nine films as a non-traditional approach to research (though you probably won't be able to cite them in your bibliography.) So, without further ado – lights, camera, action!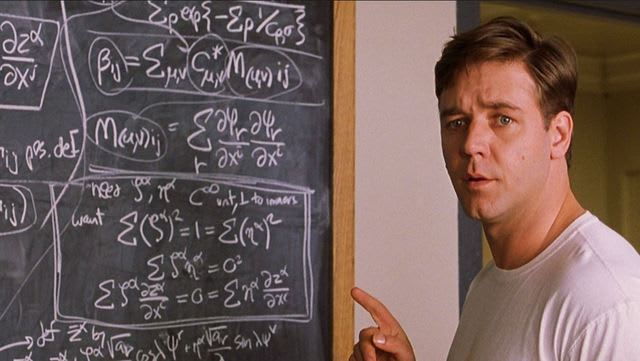 1.Drama: A Beautiful Mind
This dramatic biopic is based on the real-life story of mathematician John Forbes Nash Jr., who won the Nobel Memorial Prize in Economic Sciences in 1994. The film, starring Russell Crowe and Jennifer Connelly, chronicles Nash's brilliant academic career and the struggles he faced in reconciling his complicated genius with reality. The film was a huge award-winner when it premiered in 2001 winning Best Picture, Best Director, and Best Screenplay. Crowe and Connelly give the characters spectacular depth and intimacy, and Connelly's performance won her Best Supporting Actress. Watch this one when you feel that your studies may have pulled you a bit too far down the rabbit hole.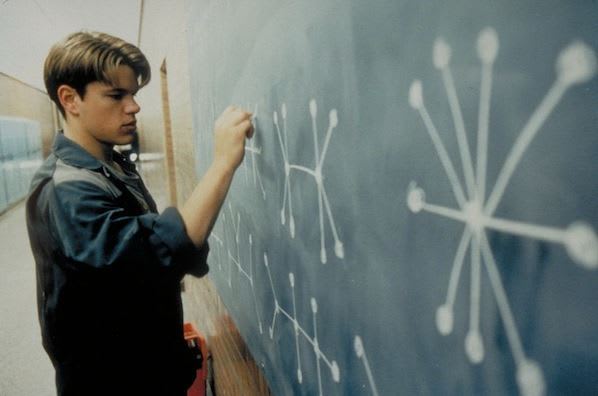 2.Classic: Good Will Hunting
Sometimes the only thing holding us back from success is our own self-doubt. That's the message of this uplifting film about a young janitor with a genius for mathematics. Will Hunting, played by Matt Damon, attracts the attention of Professor Gerald Lambeau when he solves a complicated formula Lambeau (played by Stellan Skarsgård) left for his students. When Hunting's troubled past catches up with him, Lambeau gives him the opportunity to study advanced mathematics under the condition that he enter into therapy. Lambeau enlists his old friend, Sean Maguire (played by Robin Williams) to council Hunting and the remainder of the film follows Maguire and Hunting as they struggle to reach self-actualization. The film won the Oscar for Best Screenplay, which was written by Matt Damon and Ben Affleck when they were still just fledgling actors giving the movie an extra spark of inspiration. Watch this one when you feel like you can't do anything right.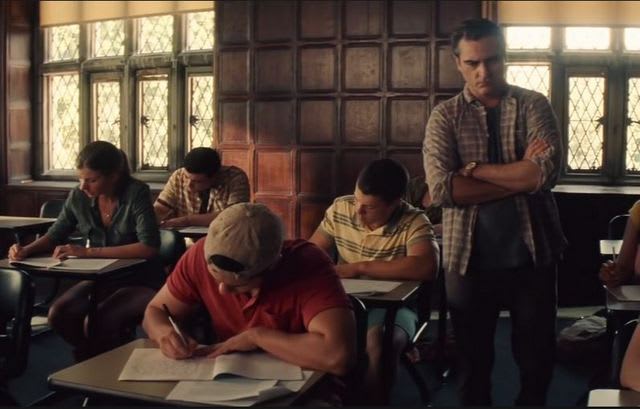 3.Woody's Fans: Irrational Man
Like most Woody Allen films, Irrational Man doesn't fit neatly into any one genre but that's part of its charm. Joaquin Phoenix plays Abe Lucas, a philosophy professor with a seedy reputation whose arrival at a small liberal arts college sets the whole town in a tizzy. But Lucas doesn't quite live up to his notoriety until he overhears something in a cafe that sets him on an existential quest. Irrational Man riffs on great literature, like Crime and Punishment and Strangers on a Train, with a good dose of thrilling intrigue and classic Woody-Allen quirkiness. Irrational Man is the perfect match for literature and philosophy PhDs, who feel they may have lost the plot.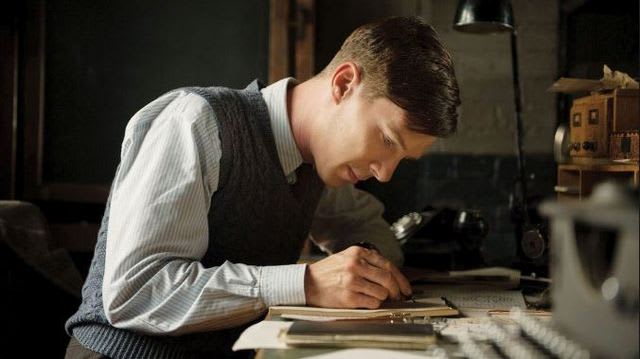 4.Historic: The Imitation Game
For decades following World War II, the history of Bletchley Park remained enigmatic, and no single figure within the mysterious group of codebreakers more-so than Alan Turing. The Imitation Game delves into Turing's (played by Benedict Cumberbatch) genius and tumultuous life both in and without the ultra-secret world of ciphers and war-time intelligence. Turing's life and work resonate even now, and Cumberbatch plays the tormented mathematician with sensitivity. This is a great choice for history and hard science students.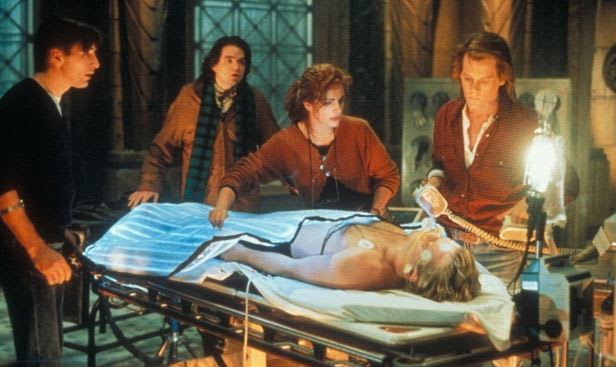 5.Thriller: Flatliners
In this classic thriller, five medical students devise a risky experiment to find out what happens after you die. Led by Nelson (Kiefer Sutherland) the students sequentially 'flatline' and then, using their medical expertise, resuscitate each other. The students are able to come back from the dead, but they don't return alone. The movie plays on themes of guilt, responsibility, regret, and forgiveness, but has plenty of elements of the classic thriller/horror. Watch this one before you submit your ethics review, but maybe don't watch it alone.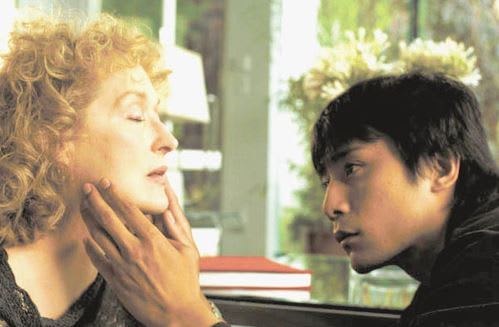 6.International Students: Dark Matter
Dark Matter, based on real-life events, isn't a happy-go-lucky look at the struggle of international students. The film, which centers on brilliant cosmology student Liu Xing (Ye Liu), explores the isolation, confusion, and culture shock faced by international students around the world. For Liu Xing, his troubles communicating and integrating are compounded by university politics and interpersonal rivalries, which lead to tragic consequences. Dark Matter is definitely not a lighthearted, feel-good film, but the atmosphere and performances (including the esteemed Meryl Streep) make this an impressive film. This is a good choice for putting your struggles into perspective.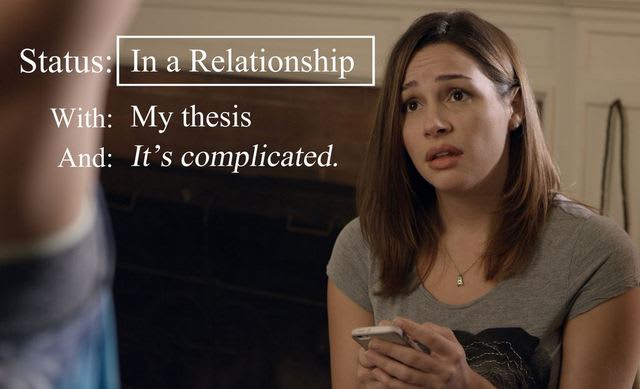 7.Comedy: Piled Higher and Deeper
If you're a PhD student, and you don't read Jorge Cham's witty web comic, PhDComics, well, you're missing out on some of the most insightful, clever, and truthful commentary on life as a PhD student out there. The film, which uses real-life students and professors at Caltech, brings the comic to life and follows two grad students as they begin their research. Like the comic, the film explores the contradictions and comedy inherent in post-graduate studies and every PhD student – from astrophysics to ancient literature – will recognize their classmates, advisers, and administration. This is one to watch (and read) when life in academia begins to feel a little too surreal. Don't worry – you're not alone!
8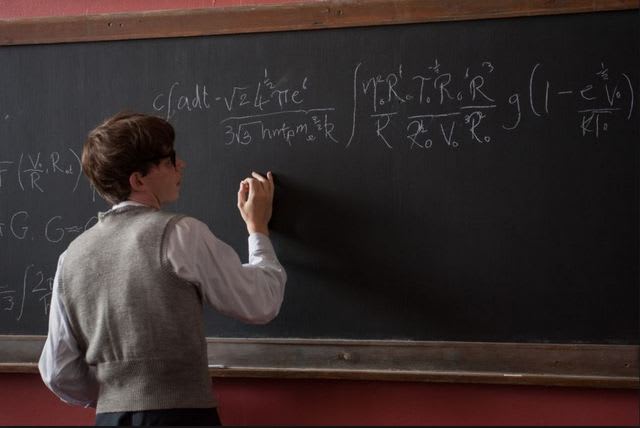 .Inspirational: The Theory of Everything
Stephen Hawkings may be one of the greatest scientific minds of our time, but he's had to overcome more than just astounding mathematical and scientific hurdles. Hawkings (played by Eddie Redmayne) was only a promising grad student when he was diagnosed with a devastating and terminal illness, but as we all know by now, he defied all odds and has gone on to be one of the most influential theorists of the twentieth and twenty-first centuries. The Theory of Everything is an inspiring and honest look at the impact of Hawking's illness and research on his life and marriage. With a good dose of retro charm, this multi-award-winner is a great choice for science and humanities students alike.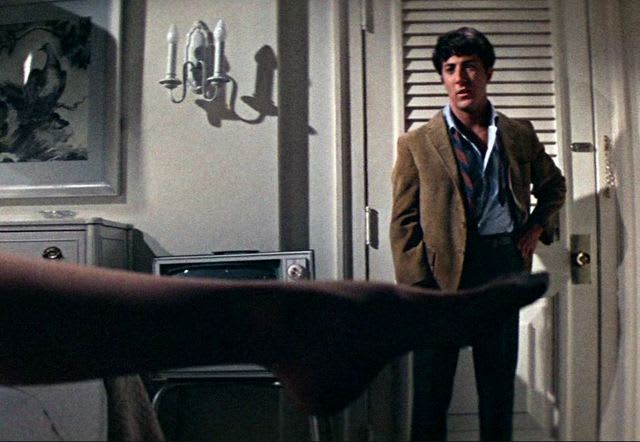 9.Oldie but Goodie: The Graduate
Even if you're well settled into your post-graduate studies, it's likely that you still have moments where you think, "How did I get here?" Dustin Hoffman perfectly encapsulates this ennui as Benjamin Braddock, a recent graduate whose family has high expectations for his future. Ben returns from college but instead of choosing a path for future study or employment, he enters into an affair with an older woman – the now ubiquitous Mrs. Robinson. This classic film explores the disillusionment nearly every student feels at some point – that nagging question of "What am I doing with my life." The Graduate is a must-see whether you're a student or not, but for those of us wondering if we've made the right choice it gives a nice sense of commiseration.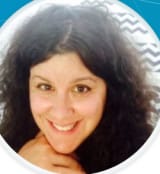 Joanna worked in higher education administration for many years at a leading research institution before becoming a full-time freelance writer. She lives in the beautiful White Mountains region of New Hampshire with her family.