The Autumn School Advantage: A Must-Read for Climate Change PhD Students
Joanna Hughes
Jul 17, 2018
We often talk about the many benefits of summer school. However, it's not the only option for PhD students in climate change fields looking to give themselves an inside edge. As summer reaches its midway point, now is a good time to stop and assess the divide between where you are and where you want to be. We can think of no better way to bridge the gap than with an innovative alternative to summer school: Autumn school.

EIT Climate-KIC
About EIT Climate--KIC's PhD Catapult Program
Offering a variety of programs aimed at providing students, professionals and innovators gain the knowledge and skills they need to navigate the challenges ahead, EIT-Climate is the EU's main climate innovation initiative. The takeaway? If you're looking to add your voice to an international group of change-makers sharing the common goal of solving the earth's climate change issues, there's no better place than EIT Climate-KIC.
But what if we told you that you could gain all of the benefits of a Climate-KIC education in just two weeks? Enter the Catapult program. These abbreviated yet intense thematic programs offer students transferable skills development; exchange with international academic experts and practitioners; site visits; and hands-on assignments designed to propel them closer to their goals.
A focus on experiential learning, meanwhile, allows students to expand their horizons by linking their own research projects with real-world, boots-on-the-ground problems and solutions.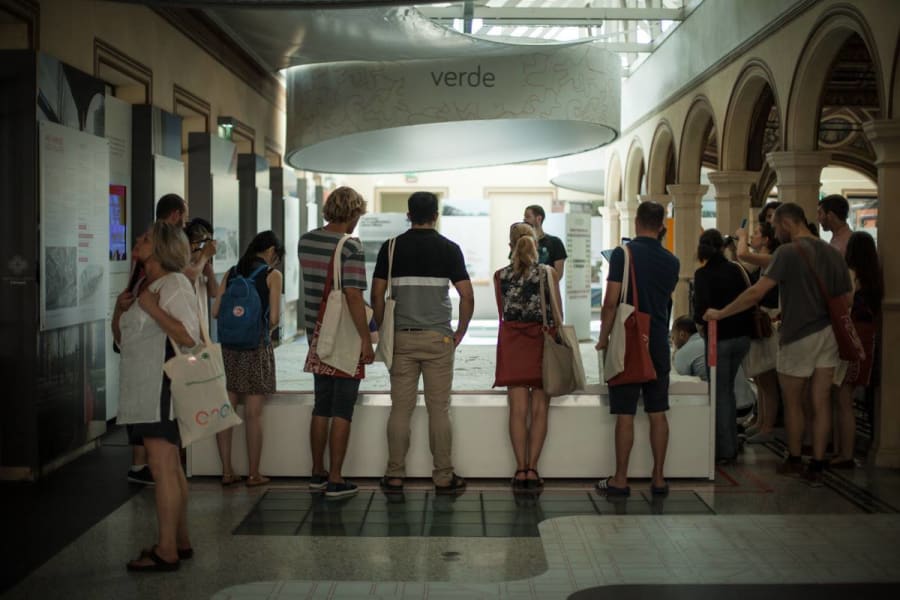 Catapult Bologna
Choose Your Own Adventure
If you ever enjoyed a "Choose Your Own Adventure" book as a child, you're familiar with the thrill of being able to chart your own course. EIT Climate--KIC puts an academic twist on the concept in offering three different Catapults for climate change PhD students in three different locations -- each covering its own unique topics.
For the fall of 2018, EIT Climate--KIC's Catapults include the following:
● Sustainable Land Use: Short Food Supply Chains in Operation
Offered September 22 through October 6 in Budapest and Valencia, this multidisciplinary course of study uses real-life case studies to guide participants in exploring and overcoming barriers to short supply chains.
● Sustainable Land Use & Urban Transitions: Design for Deconstruction in Wood
Offered September 16 through September 29 in Gothenburg, Sweden, this option encourages students to turn their research into practice while addressing the vital role of forests, wood and wood-based materials as the basis of modern bioeconomy.
● Urban Transitions: Creating Resilient Corridors
Offered September 10th through September 21st in Bologna, this Catapult is focused on identifying solutions pertaining to resilience and development in Bologna's city center.
An Inside Edge...In Just Two Weeks
In embracing the Catapult option, students gain all of the advantages of international studies without deviating from their PhD path. Quite the opposite, in fact: By immersing themselves in the global Catapult community of students, professors, and industry leaders from all over the world, students gain new ways of thinking which can enrich their own perspectives and spur their research forward in exciting and unexpected ways. There's no environment more conducive to this than EIT. After all, its creation was inspired by one idea above all else: "through diversity, there is strength."
And the opportunities for exchange aren't limited to each English-taught, two-week Catapult. Students also have the chance to connect with alumni and associates of the program thanks to the cultivation of connections with both EIT Climate-KIC alumni and the EIT Climate-KIC network. After attending Catapult, in fact, participants automatically become EIT Climate--KIC Alumni members, thereby gaining access to resources including entrepreneurship support, research opportunities, ongoing networking, job opportunities, research and innovation projects and start-up matching.
In addition to leaving the program with new skills and connections, Catapult participants also leave with career-enhancing qualifications thanks to the combination of EIT's stellar reputation; extraordinary locations at some of Europe's finest academic institutions; and access to the brightest academic minds in the fields of climate change, innovation, system thinking and entrepreneurship.
While all of the advantages of EIT Climate KIC's programs are worth noting, perhaps one trumps them all: the opportunity to step off of the sidelines in order to start taking real, meaningful and immediate action against climate change.
Whether you've made the most of your summer or you're wishing you'd done more during your time off, it's not too late to kickstart your career.
Take a giant leap in the direction of becoming a thought -- and action! -- leader in climate change by applying to the Catapult program today. (But don't delay -- the deadline for registration is August 6.)

Read more about EIT Climate-KIC.

Joanna Hughes
Joanna worked in higher education administration for many years at a leading research institution before becoming a full-time freelance writer. She lives in the beautiful White Mountains region of New Hampshire with her family.