The Ultimate Guide to Getting a PhD in USA
In this guide, we will explore everything you need to know about getting a PhD in USA, from costs and application tips to PhD careers.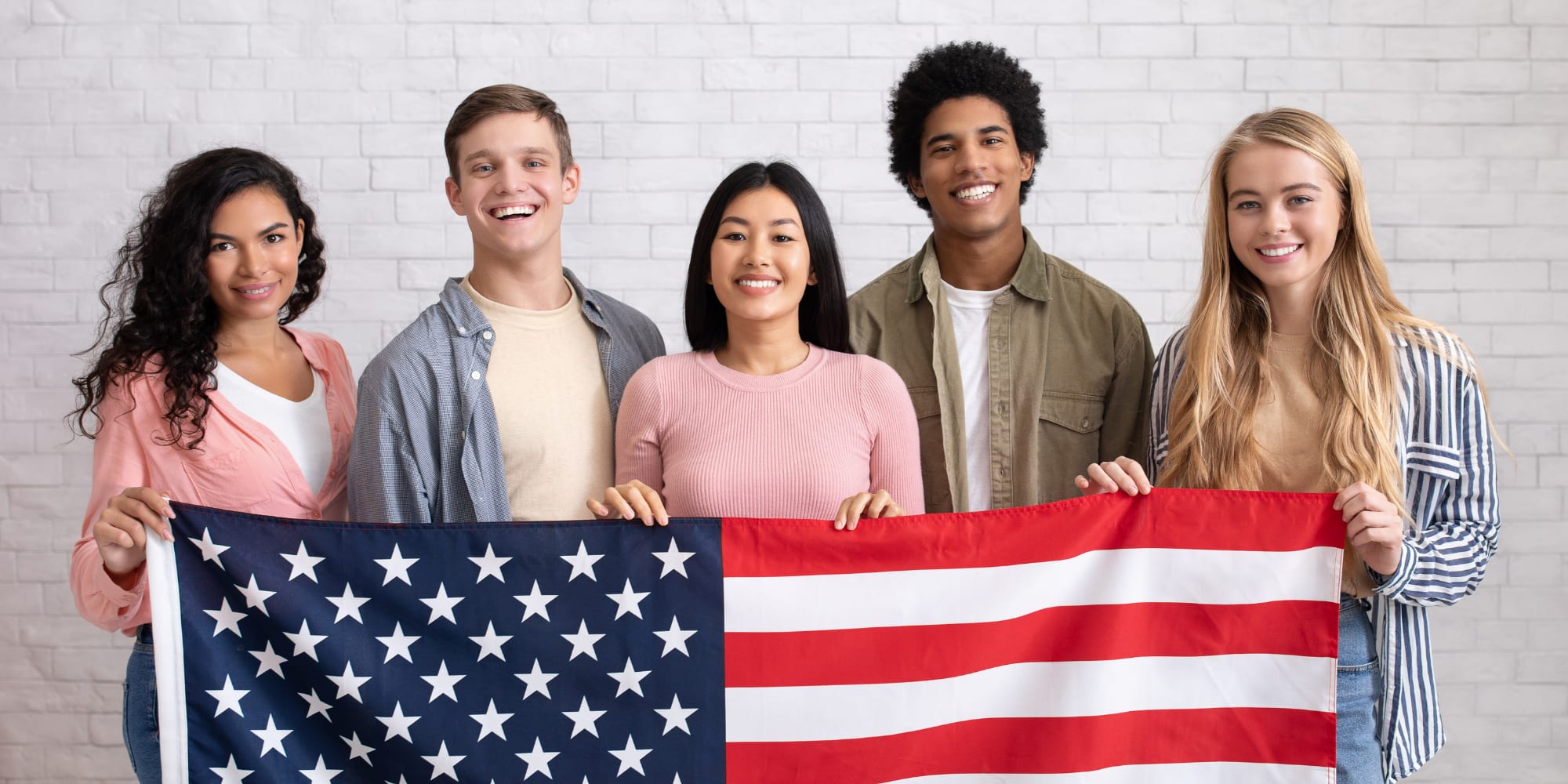 Would you like to gain advanced knowledge and skills in your field, while also setting yourself up for exciting career opportunities? Then a PhD in USA might be a perfect fit for you! If you would like to be one of the 50,000+ people proudly showing off your PhD this year, this guide will walk you through the process.
Haven't decided on your ideal PhD program yet?
Use our search to find and compare programs worldwide!
Discover programs →
How long does a PhD take in the USA?
You can expect to spend around 4 to 7 years studying for a PhD program in the US, averaging at around the 6 year mark.
That said, some students may take more or less time depending on the field of study, research requirements, and individual progress.
Remember, a PhD is not a sprint, but a marathon, and the focus should be on developing your skills and knowledge, as well as setting yourself up for success by networking with fellow academics.
Why get a PhD in USA?
Be in the epicenter of research and innovation
According to the US National Center for Science and Engineering Statistics, United States spent $667 billion on Research and Development in 2019 and $717 billion in 2020. US spending on R&D has been rising steadily since the 1950s. Industries like pharmaceutics, medicine, electronics, transportation equipment manufacturing, and a few others, have seen a significant increase in research in the last decade.
All these numbers show that USA has a growing demand for high-quality research that will help move these industries forward and provide value to the world.
Career opportunities
Many employers in the US value advanced degrees like PhDs. In fact, some companies require a PhD for certain positions, particularly in fields like engineering, science, and technology. By earning a PhD in USA, you will be demonstrating to potential employers that you have the skills, knowledge, and dedication to succeed in a highly specialized field.
What's more, graduates who have completed a Master's or a PhD degree tend to earn significantly more. According to the 2021 Digest of Education Statistics, the median annual earnings of full-time, year-round workers aged 25–34 is:
$36,600 per year for high school graduates;
$59,600 per year for Bachelor's degree graduates;
$69,700 per year for Master's (or higher) degree graduates;
A PhD in USA can also give you access to a wide range of networking opportunities. You will have the chance to attend conferences, collaborate with other researchers, and build relationships with industry professionals.
Access to cutting-edge research facilities and better funding opportunities
US universities are known for their world-class research facilities. In addition to state-of-the-art laboratories and equipment, many universities offer access to specialized libraries, data sets, and other resources that can support your research.
A chance to move abroad
If you are looking to move to the United States and pursue a career in academia or research, applying to a PhD program can be a great option. One of the benefits of applying to a PhD in USA is that it can provide a pathway for obtaining a student, and then workers', visa.
According to the US National Center for Science and Engineering Statistics, this is how many people had a temporary visa by earning a PhD in USA, broken down by country and major:
| | | | |
| --- | --- | --- | --- |
| Country | Total | Science and Engineering programs | Non-science and engineering programs |
| China | 6305 | 5742 | 563 |
| India | 2050 | 1905 | 145 |
| South Korea | 1164 | 822 | 342 |
| Iran | 959 | 877 | 82 |
| Saudi Arabia | 553 | 431 | 122 |
Note: This is the data for the top 5 countries in terms of international student numbers in 2019. It's not a complete list of students from all origin countries.
You can read more about the visa requirements and the application process for PhD students in this detailed United States country guide.
How to choose the right program for a PhD in USA?
Here are a few things you should consider you when you're choosing your PhD in USA:
Identify your research interests and goals
What are you passionate about? What topics excite you? What are you curious about? For example, if you are interested in public health, you might choose to focus on studying the epidemiology of infectious diseases.
Similarly, consider your long-term career goals. Do you want to become a professor or work in a specific industry? Will your research area help you gain the skills and experience you need to succeed in your chosen career path?
Research programs and faculty
First and foremost, make sure the program you are interested in has a strong reputation in your field of study. Look through different universities that offer programs for PhD in USA and narrow down your search to the ones that fit your criteria.
Once you have a shortlist of universities, it is time to look at the faculty members in your research area. Check their research interests, publications, and awards to see if they align with your own research interests.
Look into funding, available resources and student support
Check out the program's funding options, including scholarships, grants, and assistantships, to make sure they align with your financial needs. You will also want to look into the program's support resources, such as advising and mentoring, to make sure you will have the support you need to succeed.
Having adequate funding for your research is important to ensure that you have the resources necessary to conduct your studies effectively. This may include funding for materials, equipment, and travel to conferences or research sites. Without sufficient funding, your ability to carry out your research goals may be limited, which can ultimately impact the success of your program.
Look into the institution's reputation and rankings
A highly ranked and reputable university can open doors to prestigious job positions, research opportunities, and collaborations with other leading institutions in your field.
The reputation of the university can also affect the perception of your work and publications, which can impact future funding opportunities and collaborations.
Furthermore, higher ranked universities usually have access to more resources and funding, which can provide better research opportunities and access to top-notch facilities and equipment.

Tips for successfully applying to PhD programs in USA
Applying to a PhD in USA can be a competitive process, so it is important to be thorough, strategic, and prepared. Here are a few tips to keep in mind when you're actively submitting your applications.
Niche down: Determine what has already been studied in your field and identify the gaps in research that you'd be interested in filling.
Connect with potential advisors: Reach out to faculty members whose research interests align with yours and ask about potential research opportunities. This will help you stand out from the crowd and will show that you are passionate and serious about your research area.
Prepare strong application materials: Your application materials should highlight your academic achievements, research experience, and passion for your chosen field. Consider seeking feedback from mentors or peers to ensure your materials are polished and compelling.
Adhere to application instructions and deadlines: Stick to the motivation letter word count and submit the requested number of recommendation letters. Keep track of application deadlines and make sure to submit your materials on time.
The cost of a PhD in USA
Here's the breakdown of the average costs of tuition for a PhD in USA, based on the type of university.
Keep in mind that domestic in-state students are likely to pay a fee closer to the lower end of the spectrum, while out-state and international students pay higher fees.
| | |
| --- | --- |
| Ivy League | $45,000 to $65,000 per year * |
| Public Universities | $14,000 to $30,000 per year, averaging at around $26,600 |
| Private Universities | $8,000 to $40,000 per year, averaging at around $12,400 |
Source: 2021 Digest of Education Statistics, US National Center for Education Statistics (NCES)
* Cornell University is an exception to this: their PhD programs are significantly cheaper at 20,000-25,000 dollars per year, depending on the field of study.
Funding options for students pursuing a PhD in USA
As a PhD student, you should be looking for a university that offers full (or near full) funding of your research. You will be spending years researching your subject of interest at this university - while directly giving up an opportunity to work in the industry.
That's why it is crucial to research funding options and eligibility requirements thoroughly, as well as to start the application process early to increase the chances of securing funding.
There are different types of funding options for students aiming to get a PhD in USA.
Fellowships
Many universities and research institutions offer fellowships to PhD students. These can provide funding for tuition, fees, and living expenses, and may also include additional benefits such as travel grants and health insurance. Institutions and organizations that offer fellowships for PhD in the US include but are not limited to:
Assistantships
Graduate assistantships are positions within a university or research institution that provide funding and often involve working as a research or teaching assistant. These positions can provide a stipend, tuition remission, and other benefits.
Scholarships
PhD scholarships in USA are financial awards that do not need to be repaid and are often awarded based on academic merit or other criteria. Some universities and private organizations offer scholarships specifically for PhD students.
Grants
Grants are funds awarded to support specific research projects or initiatives. PhD students may be able to apply for grants from government agencies, private foundations, and other organizations to support their research.
Career opportunities after completing a PhD in USA
Getting a PhD in USA can open up many career opportunities in various positions. What jobs you end up taking will largely depend on the sector you'd like to work in. Here are some examples of the roles you'd be able to take after getting a PhD:
Academia and research: you can pursue a tenure and a non-tenure track as a professor, or you can choose to delve deeper into research.
Industry jobs: research and development manager or a senior scientist, writer, or any role related to your area of research
Governmental roles: policy analyst or researcher, consultant
Non-profit organizations: director of research or program manager
Here are some examples of jobs that require a PhD, and how much they get paid in the United States:
| | |
| --- | --- |
| Clinical Psychologist | $88,910 |
| Pediatrician | $140,457 |
| Associate Professor | $93,505 |
| Mechanical Engineer | $113,108 |
| Pharmacist | $119,543 |
| Biochemist | $81,217 |
| Economist | $108,173 |
| High School Teacher | $57,147 |
| User Experience Designer | $66,500 |
| Statistician | $102,875 |
Source: Payscale, 2023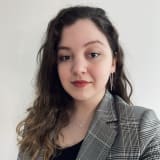 Sara is the Content Designer at Keystone Academic Solutions, in charge of creating and curating content for students across the globe. Due to her background in UX and teaching, she's always in pursuit of new ways of presenting information more clearly.