What Did We Learn From COP26 Six Months On?
It's been almost half a year since world leaders gathered in Glasgow, Scotland, for the 2021 United Nations Climate Change Conference. More commonly referred to as COP26, this two-week event aimed to set a new global agenda to reverse the adverse effects of man-made climate change. So was the event a success? Or was it more talk than action? Let's take a look.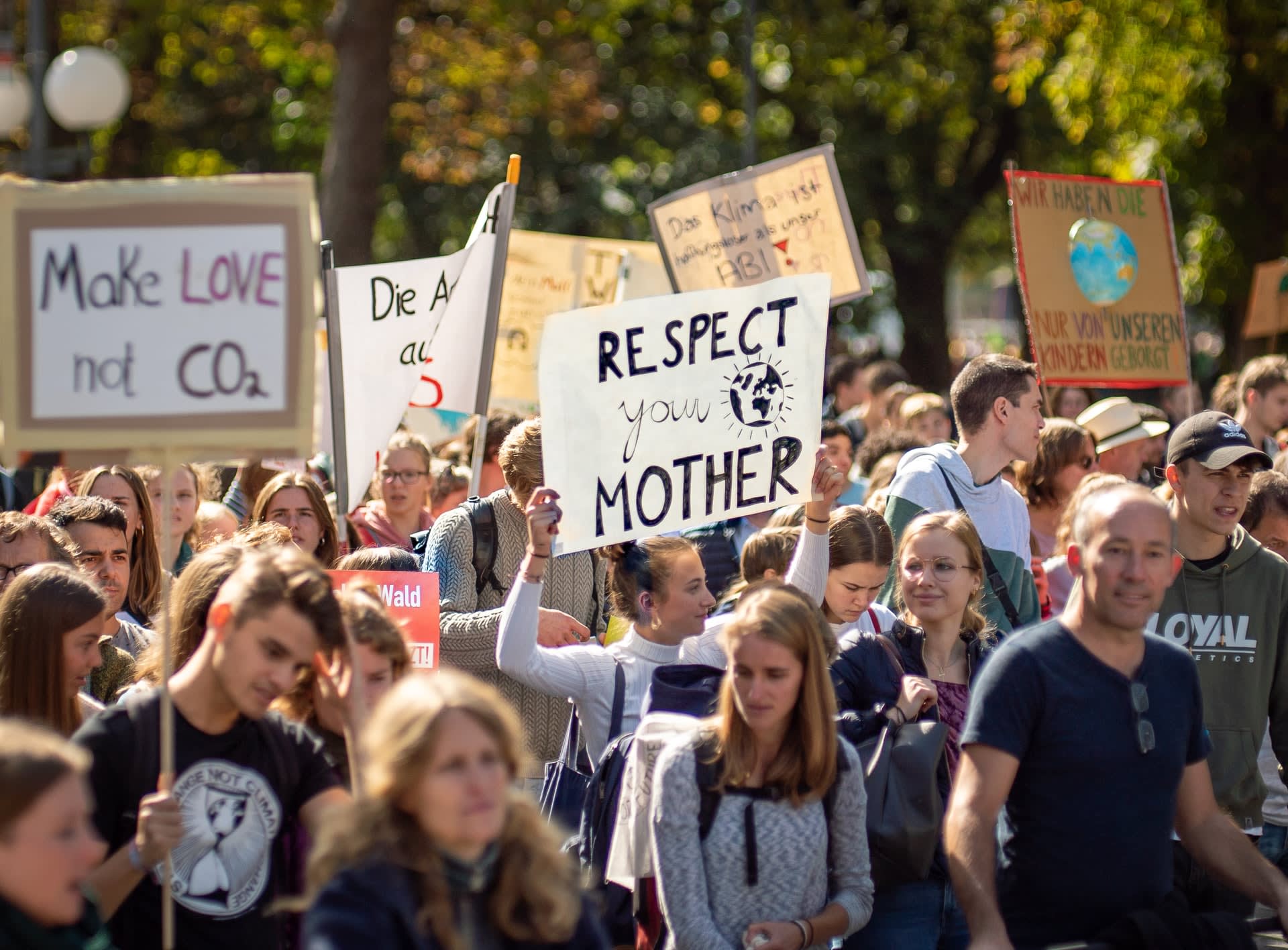 A step in the right direction
COP26 didn't bring us much closer to meeting the Paris Agreement's ambitious goal to keep temperatures below pre-industrial levels. However, it did lay the foundations for a 21st-century green revolution. Some of the most positive outcomes include the acknowledgement that fossil fuels must be phased out, pledges from governments to increase climate finance, and general rules and standards on carbon credit accounting.
Moreover, the conference caught the public's attention, encouraging millions of people worldwide to engage with the critical issues connected to climate change. And this, as many commentators have pointed out, is the first major step to all of us taking personal responsibility for the planet. "Your actions matter," says Vanessa Nakate, the Ugandan Climate Activist. "No action or voice is too small to make a difference. COP26 showed that when it comes to tackling climate change, no one is a bystander."
Putting rivalry aside
"Saving the planet isn't a partisan issue," said Barack Obama. Thankfully, there are indications the world's biggest powerbrokers are increasingly seeing eye to eye on this. In one of the conference's most surprising announcements, China and the US agreed to boost climate cooperation over the next decade. China's top climate negotiator, Xie Zhenhua, said, "On climate change, there is more agreement between China and US than divergence." John Kerry, the US climate envoy, echoed those sentiments. "The US and China have no shortage of differences," said Kerry. "But on climate, cooperation is the only way to get this job done". So far, China and the US have agreed on a range of steps to tackle methane emissions and speed up the transition to clean energy and de-carbonisation.
It's good, but it's not good enough…
Jennifer Morgan, Greenpeace International Executive Director, welcomed the news that China and the US were putting their rivalry aside in the name of a much greater struggle. Still, like many others, Morgan is demanding more action from both governments. In fact, she says it's essential if we're to reach future climate goals and prevent the poorest people and nations from suffering most. "Ultimately, the US/China statement and proposed actions fall short of the call by the climate-vulnerable countries demanding that nations come back to the table every year with greater ambition until the 1.5C gap is closed", said Morgan.
Greta Thunberg was a little more direct when she suggested that we need action, not words. "The people in power can afford to live in their bubble filled with their fantasies, like eternal growth on a finite planet and technological solutions that will suddenly appear seemingly out of nowhere and will erase all of these crises just like that," said Greta. "All this while the world is literally burning, on fire, and while the people living on the front lines are still bearing the brunt of the climate crisis."
Focus on the three M's
Daniel Gross, the editor-in-chief of strategy+business magazine, came up with his own acronym to describe what we can learn from COP26. For Gross, we need to pay attention to the three Ms: momentum, money, and measurement. "Momentum is the key to unlocking a crucial force for combating climate change: collective action," writes Gross. "One of the noteworthy developments of the last couple of years has been the volume of capital [money] lining up behind technologies, products, services, and goods aimed at lowering emissions."
"And when it comes to climate issues, measurement takes on a more significant meaning," adds Gross. "Measurement is one of the levers that will accelerate the energy transition that was discussed with such gravity in Glasgow. After companies, organizations, and countries make pledges to reduce emissions, both from their operations and from supply chains, they will have to measure and report those reductions accurately and carefully."
The green hand of the market
"A positive incentive is like a silver bullet, a key. It's a tiny thing with astonishing power to change a situation, says Steven David Levitt, the American economist and co-author of the best-selling book Freakonomics.
Events like COP26, as well as initiatives such as the United Nation's Environmental, Social, and Corporate Governance (ESG) model, have turned investors' and the market's attention toward green solutions. According to Bloomberg, more than US$2 trillion is pouring into sustainable investments and innovations.
At the same time, an increasing number of multinational companies have joined the Science-Based Targets Initiative (SBTI). The SBTI is the world's leading platform for business-based solutions to decarbonization. With over 2,000 partners now on board, there's real hope that SBTI can establish a global gold standard on reducing emissions and help create a new economic growth model that benefits people and the planet.
On a mission to save the planet
The US Army has just released its first climate strategy. It aims to cut the Army's emissions in half by 2030. Other mission objectives include electrifying all non-combat vehicles by 2035 and developing electric combat vehicles by 2050. The measures are part of President Biden's larger effort to make every US government agency eco-conscious.
Few would have expected a carbon-heavy organization like the U.S. army to make such a quick pivot. However, as the Army's eco-report pointed out, going green aligns with a country's national and global interests: "There's an increased risk of armed conflict in places where established social orders and populations are disrupted. That risk will rise even more where climate effects compound social instability."
US analysts worry climate change could lead to droughts and resource wars. The melting of ice sheets in the Arctic Ocean could also spark power and land grab for the globe's northern territories. The US commitment to creating a more sustainable defense force proves what many climate commentators have been saying for years: a greener world is a more peaceful world.
How climate changes drives inflation
Climate change is hindering the economic recovery from the COVID-19 lockdowns. Last year, the USA had 20 weather and climate change-related disasters. Together, they cost the US government around $1 billion. That figure includes the cost of repairing infrastructure, supporting local communities, and lost revenue due to national and global supply chain disruptions. All this contributes to record inflation levels that are making life harder and harder for ordinary people. Conservative estimates suggest that US consumer prices are up by 7.5% in the last year, while housing, education, and energy inflation figures are much higher.
In other words, if the US wants to tackle its inflation problem, it should continue putting climate change at the top of the national agenda. Isabel Schnabel is a member of the executive board of the European Central Bank. In a recent paper published by the International Monetary Fund, she wrote, "Unless environmental mitigation policies are more forceful, the risk of even larger climate shocks grows, with more persistent consequences for prices and wages."
"COP26 will not be the end of climate change, but it can mark the beginning of the end," UN Secretary-General Antonio Guterres. Maybe that's the best lesson we can learn from events like COP26...
Find your perfect program
Use our search to find and compare programs from universities all over the world!
Climate Change
After graduating with a degree in English literature and creative writing, Ashley worked as a bartender, insurance broker, and teacher. He became a full-time freelance writer in 2016. He lives and writes in Manchester, England.
Find a program in these categories