What is the Future for the World's Oceans?
The oceans are in jeopardy, but there's still hope -- especially with many initiatives underway to save them.
The ever-changing oceans and our understanding of them
The increasing vulnerability of the oceans is widely known, with new research underscoring the extent of the problem every day. Recently, scientists recently made an alarming discovery: a large part of the massive East Antarctic ice sheet collapsed just 400,000 years ago during a relatively mild period of time for the atmosphere's carbon dioxide levels. The levels are much higher now, which scientists say does not bode well for the future. The last ice sheet collapse added more than 10 feet to sea level rise. Not only could this happen again, but it could happen much sooner than previously expected.
Scientists have also identified significant changes to the Arctic Ocean, including higher and more frequent storm waves, and warmer temperatures. Together, these changes can be extremely hazardous. Oceanographer Igor Polyakov says, "In many respects, the Arctic Ocean now looks like a new ocean." This new ocean comes with new threats. Environment and Climate Change Canada researcher Mercè Casas-Prat explains, "It increases the risk of flooding and erosion. It increases drastically almost everywhere. This can have a direct impact on communities that live close to the shoreline."
Scientists have identified evidence of "climatic episodes" consisting of alternating warm and cool periods. We are currently in a warm interval and should be moving toward a cooler one, based on historical evidence. This is not happening, however. Stratigraphy and paleontology professor Julio Rodríguez-Lázaro asserts, "As a result of human activity, we are altering this cycle, we are modifying the natural balance. And that could have serious consequences during the forthcoming climate cycles in the near future."
With a growing body of research pointing to the imminent demise of the oceans, researchers all over the world are racing to address the problem. One global initiative, the Nippon Foundation-Gebbo Seabed 2030 Project, is endeavoring to map the entire seafloor in the hopes of tackling issues ranging from tsunami preparation to protecting marine habitats.
During a webinar celebrating the African Union Day of Seas and Oceans, stakeholders called for increased education of Africans on the value of the oceans in order to make wiser use of its $24 trillion worth of resources. Women in Maritime (Africa) continental president Jean Chiazo-Anishere urged, "Education is key in building human capital; investing in it will lead to productivity; so, there is the need for continuous review of the educational system to ensure relevance, and the curriculum should align."
The impact of Covid-19 on our oceans
Plastic waste was a major problem prior to the pandemic, accounting for as much as 90 percent of the waste in the oceans and on our beaches. By the year 2040, plastic waste in the oceans is set to triple, increasing from 11 million metric tons to 29 million metric tons annually. The pandemic has worsened the issue by increasing the use of single-use plastic consumption. There is reason to be optimistic, however. Pew Charitable Trusts' Vice President and Head of Environment Tom Dillion said, "There's no single solution to ocean plastic pollution, but through rapid and concerted action we can break the plastic wave." Even more heartening is the fact it may be solved in one generation if everyone resolves to do so.
On that note, experts are calling for a global agreement to address marine plastic pollution. "The risks of inaction are simply too significant to be ignored in light of current scientific knowledge. An agreement can mobilize a catalytic international response that pulls together the work of all stakeholders and coordinates plastic efforts," says Niko Urho, a former senior officer specializing in hazardous chemicals and waste at the Ministry of the Environment in Finland.
As the world struggles to recover from the catastrophic impacts of COVID-19, experts claim investing in the oceans can help economies grow. According to a report commissioned by the High Level Panel for a Sustainable Ocean Economy, four specific areas of intervention can spur positive change: conserving and restoring mangroves; decarbonizing the shipping industry; scaling up offshore wind production; and increasing sustainable protein from the ocean. The report's lead author Manaswita Konar explains of these initiatives, "They give jobs and livelihoods to people and communities and you're doing so by investing in making your environment more sustainable."
Furthermore, the pandemic is disrupting the monitoring of the oceans. This interferes not only with long-term understanding of climate change, but also with short-term global weather forecasting capabilities.
However, the pandemic may also open exciting new doors. In the Caribbean, there's hope the pause in tourism may lead to opportunities to create jobs and fuel economic growth in sectors including aquaculture, fisheries, and renewable energy. World Bank Caribbean country director Tahseen Sayed proposes, "Many Caribbean countries have taken important steps to protect the pristine blue oceans and banned single-use plastic -- more can be done to strengthen regulatory frameworks for the marine environment."
Additionally, the repercussions of COVID-19 on the Maldives' tourism-based economy is heightening awareness of the ongoing issue of global warming. UN Assistant Secretary-General and UNDP Regional Director for Asia and the Pacific Kanni Wignaraja and UNDP Maldives Resident Representative Akiko Fujii writes of the Maldives' inaugural Climate Act, "The pandemic has illustrated that we can act collectively to combat a major crisis. So, whether we create a greener future will depend on our ability to act fast and make the necessary behavioral changes."
Lastly, a decrease in industrial activity is allowing scientists to study whales and other sea mammals in quieter oceans. Marine acoustician Michelle Fournet contends, "We are facing a moment of truth. We have an opportunity to listen -- and that opportunity to listen will not appear again in our lifetime."
Hope for a brighter future
Speaking of opportunities, the Envision 2050 series imagines a future in which we've taken the necessary action to address and reverse the damage we've done. Woods Hole Oceanographic Institution President and Director Susan Avery says, "Right now the future of the ocean is uncertain, which means our future is uncertain. With greater global investment in research, exploration and innovation, we can reduce uncertainties, improve projections about future conditions for our ocean and planet, and provide information that governments, resource managers, businesses and others can use to save lives, property and money, and to sustain the ocean as a resource."
Another great reason to be hopeful is that vast numbers of people are dedicating their lives to improving the future of oceans -- and therefore the whole planet and its inhabitants. The World Economic Forum recently shared some of their stories, including everything from the creation of ocean sanctuaries to "greater gender equality in all things ocean." If you're thinking of adding your talent and hard work to the effort, there's no better a time or cause for "all hands on deck"!
Find your perfect program
Use our search to find and compare programs from universities all over the world!
Marine Biology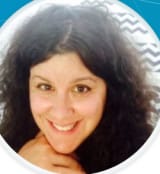 Joanna worked in higher education administration for many years at a leading research institution before becoming a full-time freelance writer. She lives in the beautiful White Mountains region of New Hampshire with her family.
Find a program in these categories