What PhD Students Should Know About the PhD Viva
The viva voce, usually referred to solely as a 'viva', is an oral test during which a PhD candidate defends their PhD thesis in front of a panel of examiners. (In the USA, it is called a 'defense'.) It is common in the UK, US, and many other countries. The phrase 'viva voce' literally translates to 'with living voice'. For many students, the viva can be a thing of dread. After all, standing before a group of accomplished academics in your field and justifying your work and results can be intimidating. It is also an opportunity, however, to share your work, explore new perspectives, and network with experts. If you are preparing for your viva, you are probably wondering how to put your best foot forward. We've rounded up some tips aimed at helping you make the most of the viva experience.
If you are preparing for your viva, you are probably wondering how to put your best foot forward. We've rounded up some tips aimed at helping you make the most of the viva experience.
Before Your Viva...
Understand the process.
Depending on the institution, viva policies and practices may vary. Knowing what to expect can help you feel more comfortable and prepared.
Generally speaking, there will be a minimum of two examiners: at least one internal examiner, who is usually the chair, and one external examiner, who is from another institution. Your PhD supervisor may also be present, if everyone agrees.
The process typically begins with polite introductions with the chair clarifying that the viva is a "focused discussion" as opposed to an interrogation. The chair will usually review the process and procedures, as well. Most vivas will then progress to a simple 'warm-up' question. For example, you may be asked to provide a brief introduction to your work and key findings. Then, the examiners will move on to more in-depth material.
Vivas range in length, but usually span between one and four hours. It's important to remember that no two vivas are alike. However, all vivas should speak to both your motivation and your contribution.
Know what your examiners are looking for.
When you're caught up in viva preparations, it's easy to lose sight of the bigger picture: Why you did a PhD in the first place, and what's it's all about? Before getting overwhelmed by your viva, remind yourself that a PhD is about knowing your field, making a useful contribution to it, mastering appropriate techniques and understanding their limitations, communicating knowledge in a professional way, and making something your own. A thoughtful viva should reflect these elements of the PhD, which is exactly what your examiners are looking for.
Anticipate what questions you'll be asked.
Knowing what your examiners are looking for also offers useful insights into what questions you'll be asked. Common topics for discussion include: what original contributions your thesis has made to the field of study; the main research questions you were hoping to address; the strengths and weaknesses of your thesis; what you might do differently if you had to start over; how you would proceed from the project if money wasn't an issue; and what your plans are for the future. Some of these questions will be easier than others. Experts recommend arranging a mock viva to practice your answers in advance, taking time to vocalize them, if possible.
Revisit your thesis -- thoroughly.
Writing a thesis is a marathon. While the last thing you may want to do at this point is revisit it in its entirety, going over it line by line can help you feel more prepared and confident. Annotate and highlight text as you go so you can find important results when called on to do so.
Familiarize yourself with your examiners' work.
Your viva may be about your thesis, but you will be surrounded by academics who bring unique backgrounds and perspectives to the table. By looking into their academic profiles and learning about their own research, you can derive a better understanding of their motivations and possible viewpoints. This can offer insight into the types of questions they might ask. It's also important to keep up on all related research in the field.
During Your Viva...
Bring supporting materials -- but know them nonetheless.
Most vivas are "open-book," meaning you can bring reference materials with you. In addition to a copy of your thesis, other materials to bring may include your list of anticipated questions and answers, printouts of the results of any post-submission experiments, notebooks you have kept along the way, and any other resources pertaining to either your research, thesis, or questions you may be asked.
Take your time.
Listen carefully to every question you're asked, and don't rush to answer them. If you don't understand a question, ask for clarification. Keep answers as succinct and relevant as possible; avoid tangents. Answers may require calling upon a range of examples and domains. Remember: the viva tests not only your depth of knowledge, but also your breadth of knowledge. If, after giving it serious consideration, you really can't answer a question, be honest about it.
Know what NOT to do.
Knowing what not to do is just as important as knowing what to do during your viva. Some things to avoid: Dogmatism, defensiveness, and long-windedness. While confidence is good, confidence to the point of overconfidence (ie., appearing blase or laid-back) can be detrimental.
Try to enjoy it.
PhD graduate Michael James Heron told The Guardian, "The best advice I ever got was 'Try to enjoy it'. It seemed ludicrous at the time, but I actually found myself really getting into the discussion as the viva went on. It's one of the earliest chances you get to talk to someone who not only informed your research (ideally) but is also conversant with your own. It's a great chance to explore the contours of your research – treat it as such, and it doesn't seem quite so daunting."
After Your Viva…
Prepare to celebrate...and to rewrite, if necessary.
One more piece of good news about vivas? You won't have to wait long for the results! After your viva is finished, you'll be asked to withdraw from the room so the examiners can deliberate. And while several outcomes are possible with varying degrees of success and failure, it's important to keep in mind that the vast majority of PhD candidates who go through the viva process do gain their degrees...

...However, in the majority of cases, examiners will decide to award the degree subject to the 'satisfactory completion of minor or major amendments' (or similar phrasing - each institution has its own regulations about viva outcomes). In the UK, most students pass their viva 'with minor corrections'. This situation can, unsurprisingly, bring about mixed emotions. On the one hand, you have 'passed' your PhD; on the other hand, there is yet more work to do (the deadline for these corrections is determined on a case-by-case basis, but is usually some months).
"Let's be clear: getting through your viva 'with minor corrections' is a great achievement," writes Dr Mary Frank, who holds a PhD in Translation Studies from the University of Bristol, UK, in a post for Thesis Whisperer. However, she explains that she was simply "burned out" from her studies and had "nothing left to give". "While my supervisors cracked open a bottle of bubbly after the viva and people started gathering to congratulate me, I found it hard to celebrate," she adds. "My brain felt completely drained, yet I knew that I somehow had to address those corrections before I could pass the finishing post. To my examiners and supervisors, those corrections were indeed 'minor', but to me they seemed bewildering and daunting."
But she got through it! She advises others to view the viva as a key milestone in the PhD journey but possibly not the final one, and, when tackling corrections, to distance yourself from your thesis and imagine yourself as an editor looking critically at somebody else's work. Meanwhile, Vitae, an organization for the professional development of researchers, advises PhD candidates to take notes during their viva and write them up immediately, meet with your main supervisor to go over the changes required, and analyze the examiners' report carefully.

Do this, and you can enjoy that bubbly fully -- as a fully-fledged Doctor of Philosophy!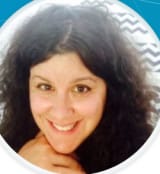 Joanna worked in higher education administration for many years at a leading research institution before becoming a full-time freelance writer. She lives in the beautiful White Mountains region of New Hampshire with her family.
Find a program in these categories