What Students Should Know About Climate Change Ahead of COP26
A recent UN report on climate change issued a "code red for humanity". The study warned of increasingly extreme heatwaves, droughts, and flooding, and a key temperature limit being broken around the year 2030. But there is hope. "If we combine forces now, we can avert climate catastrophe," urged UN Secretary General António Guterres. "But as the report makes clear, there is no time for delay and no room for excuses." This global call for action and cooperation will be one of the main topics at this year's COP26 summit. Taking place in Glasgow, UK, from 31 October to 12 November, COP26 is a United Nations event for accelerating actions towards reaching the climate goals set out by the Paris Agreement and the Framework Convention on Climate Change.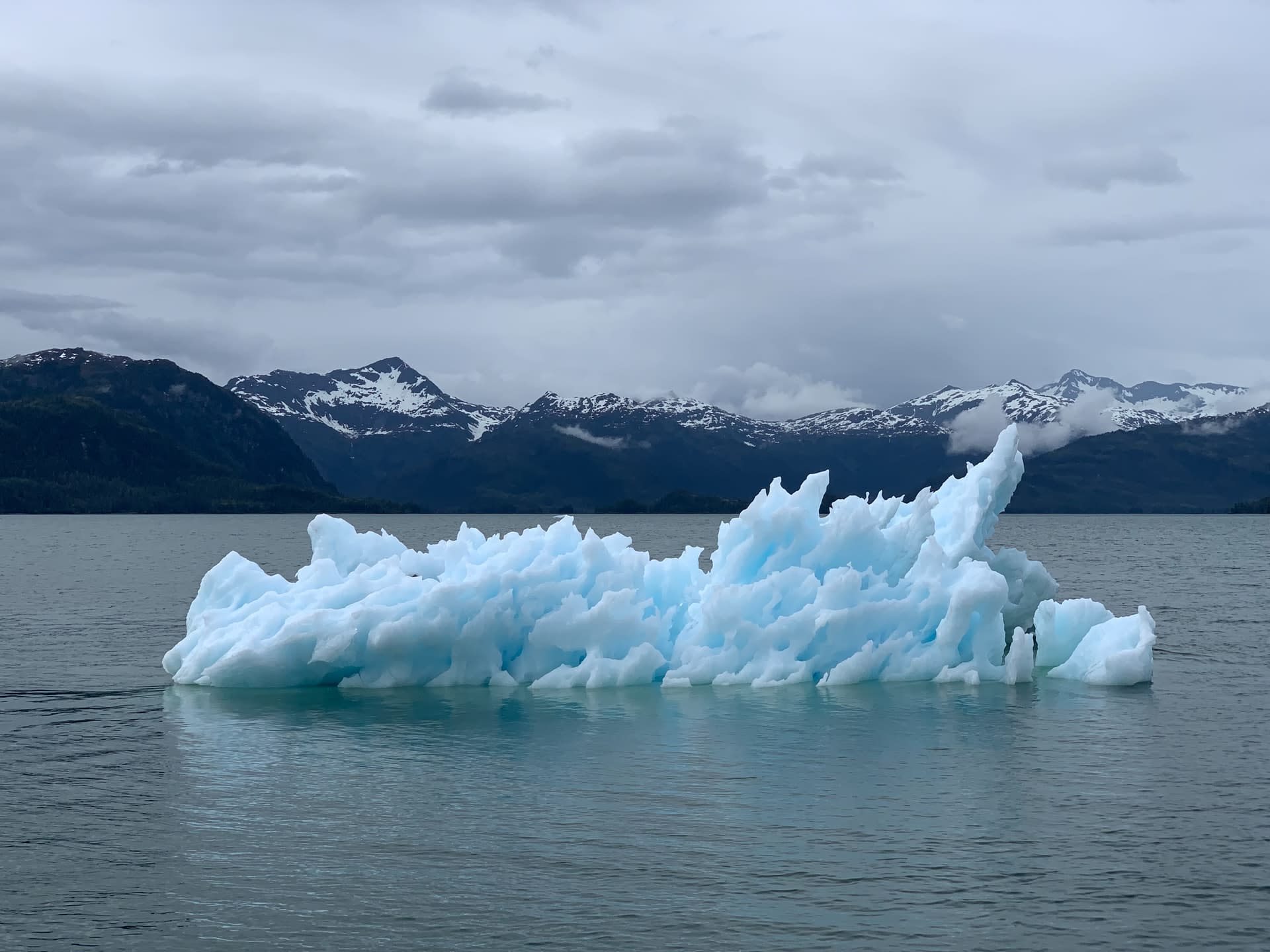 COP26 is the flagship event in the ongoing struggle to mitigate climate change. An increasing number of universities, businesses, and NGOs all over the world are involved in the same fight. To give you an idea of how humans are coming together at this crucial turning point, here's a news roundup of what students should know about climate change action ahead of the COP26.
Tackling climate change is a collaborative effort
Climate change is a pressing issue that impacts everybody on the planet. It has no respect for national borders or any distinctions we might make regarding race or ethnicity. That's why climate experts are urging the USA and China - the two largest carbon dioxide emitters in the world - to join hands in a joint mission to counteract the negative impacts of global warming. Thankfully, leading figures from both nations seem to be in agreement. Chinese Foreign Ministry spokesperson Zhao Lijian recently said the two countries should work together as an example in the international arena. US Deputy Secretary of State Wendy Sherman echoed the benefits of a China-US collaboration on climate change during her meeting with Chinese State Councillor and Foreign Minister Wang Yi in July this year.
How climate change is reshaping higher education
Reestablishing an organic connection between humans and the planet that sustains us is fundamental to creating a greener world -- and many higher education institutions are doing just this. For example, Brown University faculty have come up with a unique way to help their students connect with nature. English literature students enrolled in the faculty's Earth Poetics class spend their afternoon birdwatching and following squirrels around the local parks. They're then tasked with recording their observations and feelings in blog posts. Other assignments include reading poems about US and Canadian fishing communities and comparing historical patterns of human migration to the life cycle of salmon and the movements of the tides.
Building a more sustainable future
In 2018 architect student Scott Macauley stumbled across a UN report on climate change. It warned that we have just 12 years to enact real social change to avoid catastrophic and irreversible climate change. "I realized that the people who were teaching me just didn't get the urgency," said Macauley. "Sustainability was treated like an optional extra in my degree." So Scott decided to take things into his own hands. After graduating in 2019, the former University of Strathclyde student set up the Anthropocene Architecture School, an educational initiative to promote sustainable architectural practices. Moreover, Scott and his dedicated team are campaigning to make sustainability classes mandatory for all architecture degrees in the UK.
Taking sustainability studies into the real world
Stanford University is another prestigious school that sees climate change as the defining challenge of the 21st Century. Stanford Earth is the school's department of earth, energy, and environmental sciences. It encourages an interdisciplinary approach to researching the underlying causes of climate change and environmental pollution. More importantly, it aims to find practical solutions that benefit people and the planet. Courses include undergraduate and postgraduate degrees in Earth Systems, Energy Resource Engineering, and Geophysics. Madeline Lisaius graduated from Stanford Earth in 2019 and is now working on a research initiative in the Ecuadorian rainforests, where she interviews locals about how the land might be shifting in ways that are not detectable by remote sensing. This important first-person data is then used to campaign against expanding oil drilling projects that damage local biodiversity and threaten the livelihoods of Indigenous peoples.
Promoting sustainability in Africa
The Global University Alliance on Climate (GUAC) is a transnational coalition of universities examining the technical, social, psychological, institutional, and economic issues linked to climate change. Participating schools include Oxford University, Massachusetts Institute of Technology (MIT), and Berkeley University. The GUAC's only African school, Stellenbosch University (SU), reinforced its commitment to tackling climate change earlier this year by launching a new School for Climate Studies. It aims to become a world-class institution for interdisciplinary and transdisciplinary climate studies in Africa. "The continent desperately needs to deal with climate change, from policymaking in government to implementing practical solutions," says Prof Eugene Cloete, SU's Deputy Vice-Chancellor. "And with our new School for Climate Studies, Stellenbosch University will have the expertise to make this happen. It will also help create many new careers in engineering, manufacturing, agriculture, and renewable energy."
The time to act is now
The United Nations Educational, Scientific, and Cultural Organization (UNESCO) is another global organization promoting climate change education across Africa. During its upcoming three-day conference on climate change in Africa, over 100 climate and educational experts will discuss their recommendations for speeding up the adoption of sustainable development. This event couldn't come soon enough. Many African nations are already struggling with issues directly related to climate change. They include rapidly accelerating desertification, floods, droughts, and other weather changes that create ideal conditions for the transmission of vector-borne diseases, such as dengue fever, malaria, and yellow fever.
New technologies will create a new world
According to Professor Vilakazi from Wits University in Johannesburg, South Africa, technology is moving so fast it presents a challenge for people to understand its potential consequences. Professor Vilakazi says. "Climate change and the technological explosion are shaping the world and presenting huge challenges. We need smarter and more renewable ways of living in the world. That means we need smarter and greener technologies." Dr. Linda Linganiso is one person who is working on creating them. As the Director of Research and Innovation at the Durban University of Technology, she oversees an entire faculty dedicated to building the kind of technologies Professor Vilakazi talks about. Ongoing projects at Durban University include the production of 'green' building materials to minimize unmanaged industrial waste and a 3D printing facility for producing biodegradable plastic bags.
Young people are the future
Sustainability involves a new way of looking at the world. In a sense, it's a philosophical project that requires humans to reevaluate who we are and how we got here. "We need to think more self-critically," continues Professor Swartz. "We need to consider the assumptions on which we've built our way of life: what constitutes a good life, a prosperous life?" Encouraging young people to engage with these questions will play a huge role in overcoming future challenges. COP26 is fueling this conversation with a series of education packs for school children in the UK. The Together for Our Planet pack is designed to engage students with climate action. Content includes learning resources from the WWF and fun challenges that incentivize young people to become climate leaders by adopting carbon-reducing habits, like recycling, eating seasonal foods, and walking to school.
A greener way of flying
In August, test pilot Elliot Seguin took the Electric EEL for its maiden flight. The hybrid-electric plane took off from Cornwall, UK, spending 30-minutes in the air before touching down 80 miles away at Newquay Airport. The flight was a success, and engineers are hopeful this will be their first major step toward decarbonizing the aviation industry. Future Hybrid electric planes like the EEL would use batteries instead of conventional engines powered by fossil fuel, making them cheaper and greener. "There's a long way to go - nobody pretends we are going to be flying over the Atlantic in battery-powered planes any time soon," says aircraft pioneer John Stringfellow. "But the Electric EEL is a significant contribution and a hugely exciting piece of technology."
Talking matters, but what really matters now is action. So make sure you check out the news from this year's COP26 event. It will be one of the best ways to learn more about playing your part in a global challenge that none of us can ignore. And if you're inspired to contribute further, a great way to do so is by studying a subject such as climate science, environmental studies, sustainability studies, zoology, or environmental sciences.
Find your perfect program
Use our search to find and compare programs from universities all over the world!
Environmental Studies
After graduating with a degree in English literature and creative writing, Ashley worked as a bartender, insurance broker, and teacher. He became a full-time freelance writer in 2016. He lives and writes in Manchester, England.
Find a program in these categories