What Students Should Know About Women's History Month
Ashley Murphy
Mar 26, 2020
Women's History Month recognizes the fantastic achievements of women from all walks of life. It remembers the scientists, writers, athletes, and activists who helped shape the modern world and how their pioneering work opened up more opportunities for females around the globe. It's also a chance to honor those who made the ultimate sacrifice.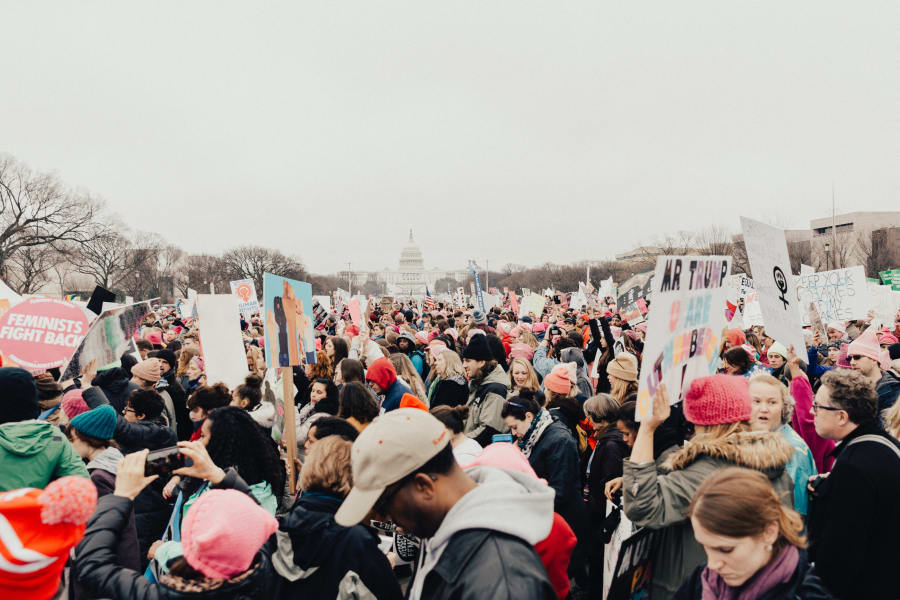 In 1872, English suffragette Emily Davison died after she ran in front of the King George V's horse during the Epsom Derby (a horse race) in the name of female emancipation. Many more suffragettes were arrested and imprisoned for protesting for the right to vote. Those who went on hunger strike were force-fed by prison guards, while there are detailed accounts of other types of physical and mental abuse. British women gained the same voting rights as men after the representation of the people's act of 1928. However, many suffragettes carried the physical and mental scars of the campaign for the rest of their lives.
Women's history also acknowledges the unsung heroes in our lives. From mothers to grandmothers and aunties to big sisters, there are billions of women out there who are raising families, building careers, and teaching the next generation of young women about the value of self-respect, self-esteem, and following your dreams - whatever they may be!
Why do we celebrate it?
As gender equality activist Myra Pollack Sadler once wrote, "Each time a girl opens a book and reads a womanless history, she learns she is worth less." In other words, this month is all about herstory and not 'his-story'.This does not mean a re-writing of history but rather a broadening of our historical perspective to acknowledge the contribution of those who didn't make it into the first drafts of history books. It is an important step towards building a world where both sexes have the opportunity to pursue their personal and career ambitions free from prejudice or discrimination.
Why celebrate in March?
In 1978, an education task force in California decided to hold a women's week celebration. The seven-day event kicked off on the 8th March, which was International Women's Day. It was a huge success, with schools, colleges, and businesses across the US running events to promote women's rights and opportunities.
Two years later, US president Jimmy Carter marked a new beginning in American history. During a speech about the upcoming Women's Week celebrations, he said, "Men and women have worked together to build this Nation. Too often, the women were unsung and sometimes their contributions went unnoticed." Women's Week became an annual event until March 1987, when it was expanded to a full month of celebrations. The impact was immediate, and in 1996 Karen Staser founded the National Women's History Archive, an online platform that exhibits the contributions of women to the social, cultural, economic, and political life in the USA. Karen is currently working towards building a women's museum in Washington DC, where it will sit alongside the American National Museum.
This year's theme
Following on from last year's #balanceforbetter theme, which aimed to promote gender equality in boardrooms, Women's History Month 2020 is focusing on #EachforEqual. This includes highlighting one of the most debated topics over the last few years - the gender pay gap. Speakers and academics from over 50 countries will look at the reasons behind gender pay disparity and offer some practical solutions to give women in the workplace the same opportunity as men.
It's also a chance to see just how far the world has come towards equality of opportunity since the Beijing Declaration and Platform for Action. Signed 25 years ago, the UN-backed project is one of the most advanced plans for achieving global gender equality. The declaration looked at 12 areas of critical concern, and imagined a world where each woman can "exercise her freedoms and realize all her rights, such as to live free from violence, to go to school, to participate in decisions and to earn equal pay for equal work."
Special events
The national archive museum in Washington DC has several exhibitions running through March to celebrate women's history month. Admission is free, and visitors can explore The Rightfully Hers Exhibition, a collection of archives and documents detailing the fight for the female vote in the US.
Other events include works by female native American artists, as well as an exhibition dedicated to Rosa Parks, the woman who sparked the civil rights campaign for African Americans during the 1960s. Known as the first lady of civil rights, Parks refused to give up her seat on the bus to a white passenger, even though this was the law at the time. The collection includes Parks' personal correspondence, letters from presidents, and over 2,000 photographs. You can also see her Presidential Medal of Freedom and Congressional Gold Medal.
Women's History Month on campus
At Bakersfield College in California, professors Elizabeth Rodacker and Jennifer Grohol hosted a screening of Iron Jawed Angels, a 2004 film which tells the story of the women's suffrage movement. Starring Hilary Swank as suffragette leader Alice Paul, the film received widespread critical acclaim after premiering at the Sundance Film Festival. Film critic Richard Roeper called it " an important history lesson told in a fresh, and blazing fashion." Guests were also invited to share their thoughts on the movie during a panel discussion after the screening.
Students from the Multicultural Center at Ohio State University are running a whole calendar of events looking at everything from the early feminist movements to the latest theories in women's studies, such as gender performativity and intersectional feminism. Other activities include a day of speeches and panel discussions on women in tech and regular women's health and wellbeing workshops.
Gift ideas
If you want to remind someone how special they are, then how about sending them a Women's History Month/feminism themed gift? Sales of Michelle Obama's autobiography Becoming, for example, will likely show a bump over the month of March as people become inspired to learn about the former First Lady, lawyer, and activist and other trailblazing women of the 21st century. Alternatively, you could pick up a copy of feminist classics like Germaine Greer's The Female Eunuch or Simone De Beauvoir's The Second Sex. The New York Times has also published a picture book titled Women Making History -- a collection of articles and photos detailing the women's rights movement since the early 19th century to the recent Me Too movement.
As Nancy Pelosi, Speaker of the United States House of Representatives, said, "Women are leaders everywhere you look -- from the CEO who runs a Fortune 500 company to the housewife who raises her children and heads her household. [...] We will continue to break down walls and defy stereotypes." Women's History Month is the perfect reminder of this great effort, throughout history and today.

Ashley Murphy
After graduating with a degree in English literature and creative writing, Ashley worked as a bartender, insurance broker, and teacher. He became a full-time freelance writer in 2016. He lives and writes in Manchester, England.