Why Study Archival Science?
The importance of preserving knowledge has been a feature of civilizations going back millennia -- the Great Library of Alexandria in ancient Egypt, ancient Chinese scrolls, monks' libraries in medieval Europe, to name but a few. Accurately preserved texts, documents, or books are essential records of a moment in time depicting the people and places of a particular era. Today, our holders of facts, historical documents, photographs, records, and much more, are archivists who have been trained in archival science. These trained professionals are the gatekeepers of our past and hold the knowledge to preserve records of our humanity and civilizations, past, present, and future. It is certainly a tall order, but archival science is an incredibly rewarding career path.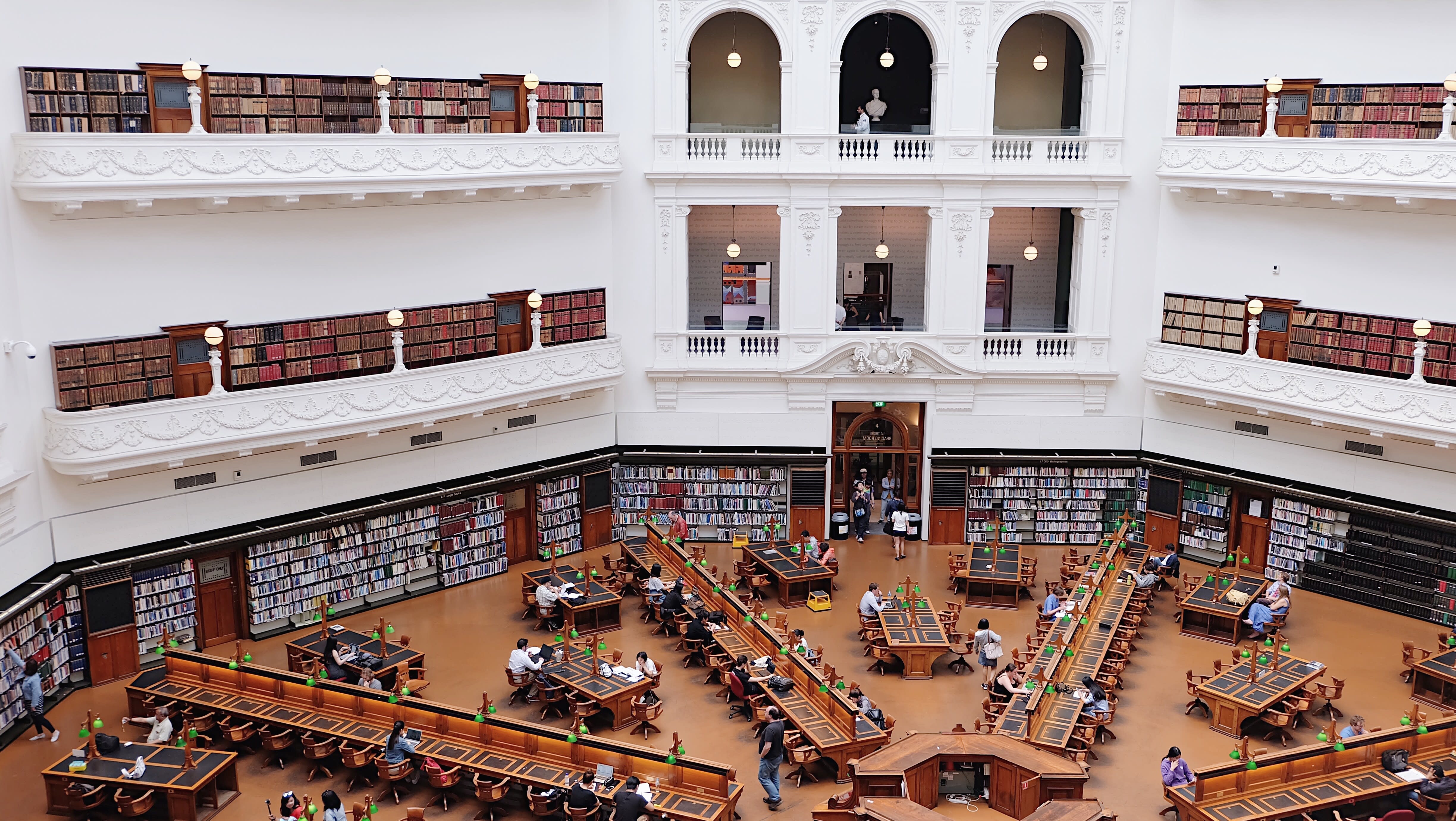 What is archival science?
Archival science is the study and practice of appraising, acquiring, authenticating, preserving, and providing access to recorded materials. A trained archival scientist will be able to analyze and assess how to work with a company or an organization to maintain accurate records and the preservation of important documents. History reflects the documents and records that survive, and offers the narratives of those who have had the chance to document their versions of stories and events. This often can provide a biased and one-sided account. An archivist is tasked with preserving all documents and managing records without judgement and with a scientific eye of discernment.
What does an archivist do, exactly?
"Archives may be large or small, ranging in size from a small unit in a museum to the massive collections of the National Archives in Washington, D.C., which houses millions of government documents. An archivist may find him or herself on the staff of a complex of state archives or an academic research collection, or as the 'lone arranger' at a small historical society or a corporate archives," writes the American Historical Association. Archival science is a field of study that helps train prospective archivists in best practices, offers hands-on experience, and certification that allows students to transition from academia into a successful professional career as an archivist.
Broadly speaking, the roles and responsibilities of the archivist fall into two categories. First, preservation and conservation of documents within an institution, and secondly acquisitions -- gathering and collecting documents to add to a collection and reference material. More specifically, an archivist might perform any of the following tasks: store materials correctly to keep them in good condition; identify and date the items; catalogue and index materials; help people use the archives; create records in other formats such as photocopies, microfiche and digital; conduct research; give talks and presentations; organize displays and exhibitions, and more. An archivist might also bid on projects and manage acquisitions for a collection or curate a display of archival material. Those with strong analytical skills and attention to detail, along with a side passion for history and preservation, excel in this profession.
"The lost cannot be recovered; but let us save what remains: not by vaults and locks which fence them from the public eye and use, in consigning them to the waste of time, but by such a multiplication of copies, as shall place them beyond the reach of accident." said former American president Thomas Jefferson. Books and newspapers, which Jefferson would have known in the 18th century when he wrote those words, are still abundant -- but Jefferson never dreamed of a world where items are archived digitally and exist in 'the Cloud'. Indeed, anyone with a smartphone today essentially has the sum of all human knowledge in their pocket! Today, the role of the archivist involves being knowledgeable about all of this -- and more.
One essential skill that trained archivists employ is the ability to establish and verify the identity of the materials in a collection - and to establish their authenticity, or lack thereof. Copies, editions, forgeries and even "deepfakes" are important additions to archives and the archivist's job is to provide background on where, why, and how the materials were produced, validate or dismiss their authenticity, and catalog them for the future. In today's digital age, archivists are tasked with the added challenge of examining videos and digital media that are easily doctored or modified. Authenticating originals and identifying these "deepfakes" is a high-level skill, but "it's something archives have dealt with for centuries," Yvonne Ng, a senior archivist at WITNESS, a nonprofit that focuses on collecting video evidence of human rights abuses, told Gizmodo.com. "The deepfake is a new spin on this process, but archives have always had to deal with forgeries or fakes or plagiarism—and even unintended damage and deterioration—and then having to determine the authenticity of objects with all of those considerations in mind." In the news cycle and wider world, deepfakes and false information can spread unchecked; identifying and archiving these erroneous materials can help by establishing their duplicity, making the preservation even of fake information vital to the future.
Preservation is the heart of an archivists calling -- Lynsey Nairn, an archivist with the Mount Stuart Trust on the Isle of Bute Scotland, says she works to preserve an archive that dates from 1158 to present day. She says, "We have approximately 3,500 boxes of largely estate and family correspondence. [In the collection] we have outsize items, rolled items, maps, and plans." This is one example of an archivist at-work, diligently preserving documents and more for a long-standing family trust. "An archive is a collected memory. It's a record of decisions that were made in the past, and lives lived," says Nairn. "Through learning and knowing about these aspects of lives, and what people did in the past, and why, this will inform us today, in the present time." An archivist's job is steeped in the past, but also looks towards the future.
The Archives and Records Association Scotland
A recent interview with Dawn Sinclair, the archivist for Harper Collins Publishers, offers a further glimpse into the life and job of an archivist. Sinclair says, "My job involves looking after the history of a 200-year-old company; we started in 1819, and the Harper part of our business started in America in 1817. The archive of Harper Collins is quite big." With rooms containing over 6,000 boxes of books, bibles, documents, contracts, editorial copies of books, and much more, Sinclair is kept very busy with tracking and maintaining this extensive active archive for one of the most prominent and important publishers in the literary world. "The whole point of an archive is trigger for memory," says Sinclair. And this memory can play a powerful role, personally and historically. For example, helping people find the origins of an organization dear to them, reminding elderly people of treasured childhood memories, or aiding those making family trees trace the roots of who they are!
The Archives and Records Association Scotland
Jason Carrie, a master's student in archival studies, says, "I chose archival studies after a personal experience assisting a daughter find her late father's photograph album that had been donated to the museum. It was a powerful moment that cemented my decision to apply to archival studies programs [...]." He hopes his degree will allow him to excel in the heritage and culture field. "Whether it is in a large archives or a small community museum, I have always enjoyed the challenge of connecting people to the past," adds Carrie.
Professional archivists have excellent career and earnings prospects
Qualified archivists are in-demand with excellent career options. According to a recent report from the U.S. Bureau of Labor Statistics, employment of archivists, curators, museum technicians, and conservators is expected to grow nine percent from 2018 to 2028, faster than the average for all occupations. It adds that the need to store information in archives and public interest in science, art, and history, may continue to fuel demand for archivists, curators, museum technicians, and conservators.
This is great news for prospective archival science students, who can invest in their future with studies in the field knowing there is a favorable job market for them upon graduation. Trends show public interest in science, art, history, and technology is expected to grow and lead to more demand for museum technicians and conservators. Advances in technology will also increase the need for trained professionals who are informed on the cutting-edge best practices for archiving and preserving materials.
Worried about the financial side of pursuing your passion? Rest assured, because, generally speaking, archivists can expect to make good salaries. The average annual starting salary for an archivist in the USA is $53,880, along with a 73% overall job satisfaction, and a high rating for job growth.
Play a role in history
Not only will you earn a good salary, you'll also be making a difference. Missouri State Archives field archivist Lisa Janes, says that she enjoys working and preserving documents for the Kingdom of Callaway Historical Society. "At more than 100 years old, these documents are fragile and often rumpled; any crease may become a rip if not handled with care. The flowing handwriting favored by the 1800s may make it hard to decipher dates. Some pages are coated with grime, or, worse, stuck together with ancient glue," says Janes. To work with these sensitive documents Janes uses a variety of techniques. For example, she might unstick pages using a paintbrush to distribute a clear, viscous substance across the spot where two pages adhere.
If you choose to pursue studies in archival science, wherever you end up working -- museum, large company, family trust, nonprofit, and more -- your skills at assessing, analyzing, tracking, preserving, and maintaining an archive will play a vital role in preserving human history!
Find your perfect program
Use our search to find and compare programs from universities all over the world!
Archival Science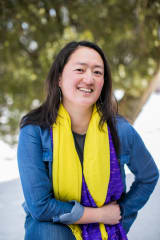 S. M. Audsley is a freelance writer and poet who lives and works in Vermont, a small but mighty state in the United States. She is an avid outdoor enthusiast and a lover of potlucks.
Find a program in these categories