Why Study Transportation and Logistics?
Here's a closer look at this dynamic and vital field, along with one school offering a robust selection of in-person and online advanced degrees and certificate programs in this field: the College of Business at North Dakota State University.
What is transportation and logistics?
Transportation and logistics are interlinked aspects of supply chain management. The former refers to the movement of people, animals, and goods from one point to another. It encompasses a variety of modes, including everything from road and rail to air and water to pipeline and even space. It can also be divided into three distinct but related categories: infrastructure, vehicles, and operations.
Logistics, meanwhile, is defined by the Council of Supply Chain Management Professionals (CSCMP) as "the part of supply chain management that plans, implements, and controls the efficient, effective forward and reverses flow and storage of goods, services and related information between the point of origin and the point of consumption in order to meet customers' requirements."
Perhaps transportation management company Cerasis puts it best in encapsulating the relationship between transportation and logistics as follows: "Transportation is the driver of logistics, but logistics is the race car driver in the seat of transportation." Another way of looking at it is that logistics requires planning; transportation is just the mode to execute the planning.
An evolving industry
Like many industries, the field of transportation and logistics is undergoing immense change. According to the 2016 PwC report, Shifting Patterns: The Future of the Logistics Industry, the industry is up against four specific areas of disruption: new technology, new market entrants, new customer expectations, and new business models. "There are many ways the sector could develop to meet these challenges, some evolutionary, others more revolutionary.
While the challenges ahead were significant when the report was written four years ago, they've been amplified by COVID-19. These obstacles are also accompanied by opportunities. "Supply chains are showcasing singular resourcefulness and adaptability, though the challenges are far from over. But the outcome may be fundamental changes and a whole host of managers and regulators who find it second-nature to rethink global models and supply dependencies," writes Operations Management professor Ralf W. Seifert for the Institute for Management Development (IMD).
The road to recovery
There's no denying the challenges facing the transportation and logistics industry. Ed Barriball, a partner in the Manufacturing and Supply Chain service line within the Operations Practice, recently told McKinsey of the current supply-chain state and the outlook for the future, "I think this is one of the most significant shocks that global supply chains have faced, really, since we started to globalize, decades ago. The reason that we undertook this work is because shocks like what's happened with the coronavirus are becoming more and more frequent and common."
However, the coronavirus has also highlighted how vital supply chains are. Knowledgeable professionals will be essential to preventing future supply chain breakdowns while navigating the way forward. In particular, many experts are calling for a rethinking of transportation and logistics management. Tatiana Walk-Morris writes for Forbes, "Now that companies have had some time to adjust their remote and on-site workforces, they need to recognize how crucial it is to better understand their supply chains, especially amid uncertainty."
Because transportation and logistics keeps the world moving (literally), employees with knowledge and skills in this area are not only highly sought-after but well compensated for their expertise. Advanced degrees, in particular, can position graduates for executive-level jobs as well as academic ones.
Fantasizing about traveling once the pandemic is behind us, meanwhile? Due to the increasingly global nature of supply chain management, a degree in transportation and logistics can also lay the groundwork for an international career.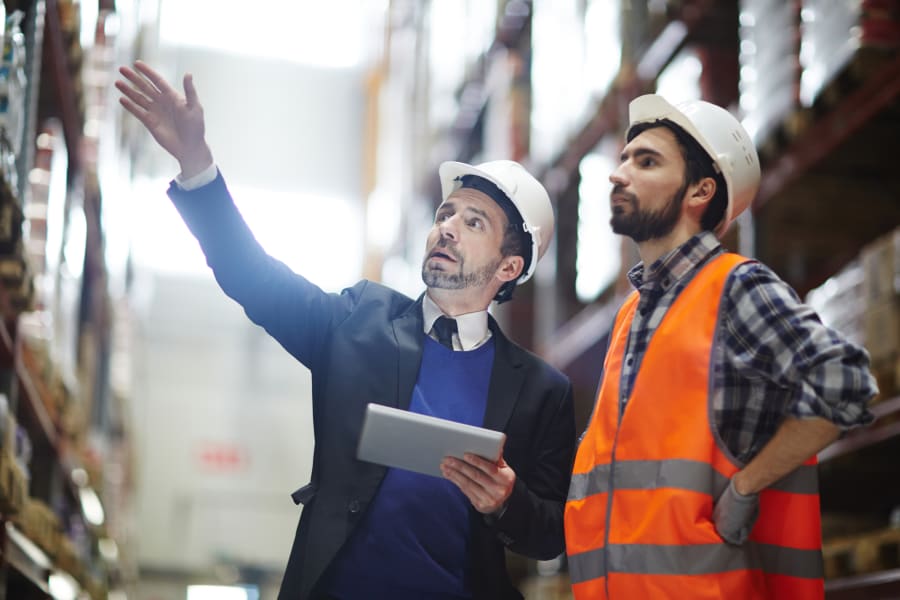 Where you can study this critical field
North Dakota State University's College of Business offers many programs for students looking to acquire advanced knowledge and skills in transportation and logistics. These include several fully online master's degree programs and graduate certificates: the Master of Supply Chain Management (MSCM), the Master of Transportation and Urban Systems (MTUS), and graduate certificates in Enterprise Resource Planning (ERP), Supply Chain Management, and Transportation & Urban Systems.
The College of Business at NDSU also offers the PhD in Transportation and Logistics (TL), a high-quality interdisciplinary graduate program delivered in collaboration with the Upper Great Plains Transportation Institute.
Something which sets NDSU graduate and certificate programs in transportation and logistics apart, is that they are offered under a STEM designation and an AACSB accreditation within the College of Business. As such, they expose students to the latest technology and data science in the field. Furthermore, the College of Business is within a student-focused, land-grant, research university.
NDSU Department of Transportation, Logistics and Finance chair Tim Peterson says, "Employers demand strong technical proficiencies in these fields. The STEM designation indicates to employers that our graduates have the ability to use the appropriate tools and analyze large amounts of data in ways that enhance the transportation and logistics functions of their companies or agencies."
In addition to gaining advanced STEM knowledge, students have the opportunity to apply this knowledge to practical challenges.
NDSU assistant professor of transportation and logistics Raj Bridgelall adds, "All of the courses in transportation science and technology are interdisciplinary. They focus on applied science and research to solve real-world applications in transportation and logistics...The need for STEM graduates will increase as transportation systems and planning continuously integrate more technology and become more advanced."
The College of Business at NDSU offers many other programs, as well, including the MBA, MBA in Agribusiness and Master of Science in Business Analytics (MSBA). (While all of these are campus-based, courses are currently being held remotely in real time due to the pandemic.)
While the future of supply chain management may be uncertain, one thing is for sure: transportation and logistics will both support its recovery and spur growth. Advanced studies in this pivotal field will position you not only to contribute to the effort, but to help lead the way.
Article written in association with North Dakota State University (NDSU).

Joanna Hughes
Joanna worked in higher education administration for many years at a leading research institution before becoming a full-time freelance writer. She lives in the beautiful White Mountains region of New Hampshire with her family.