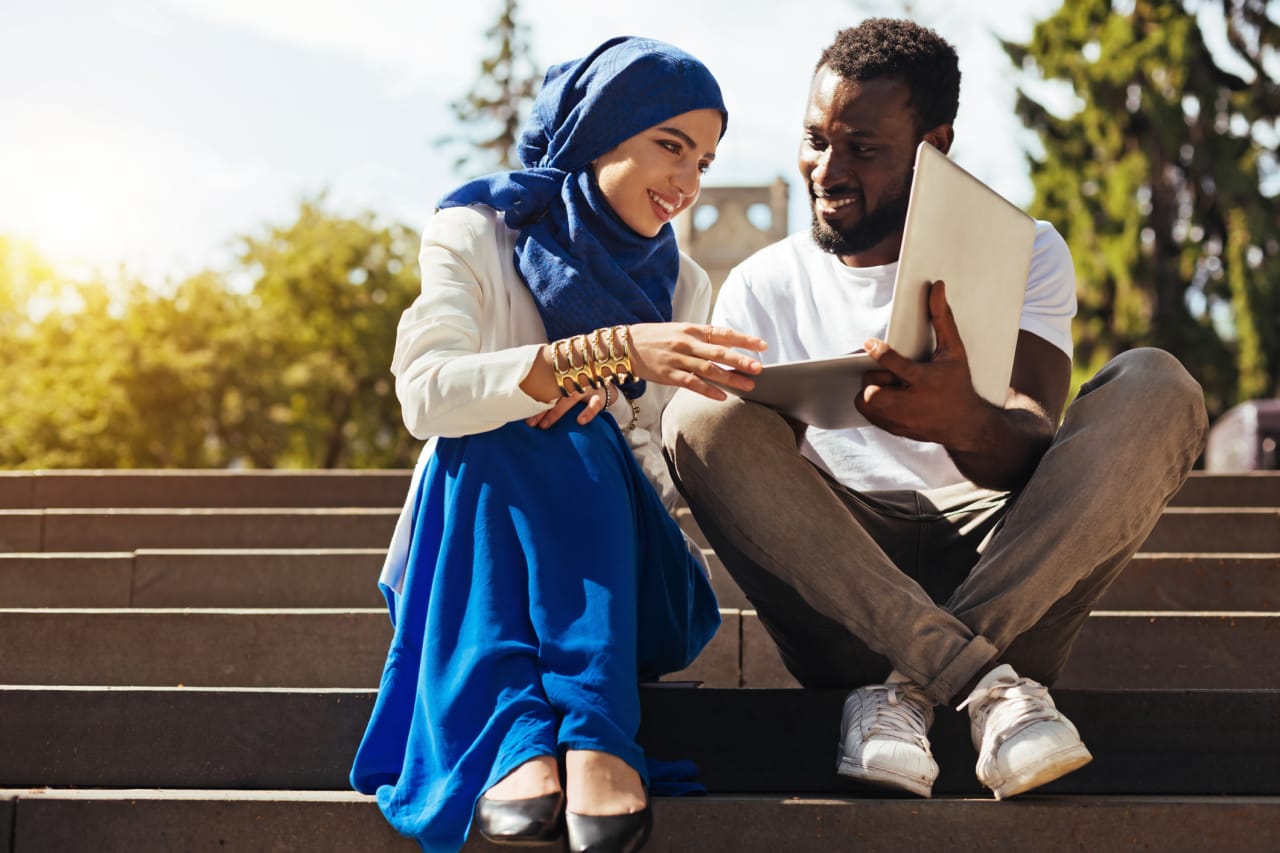 PhD in Leadership
Alliant International University

Key Information
---
Tuition fees
USD 1,220 / per credit *
Application deadline
Request info
Earliest start date
Request info
* additional fees may apply. All costs are subject to change
Introduction
If you are a prospective student searching for a respected and accredited graduate school, you've come to the right place. In this unique doctoral program, a graduate student like you will reap the benefits of the collaboration of two esteemed colleges: the California School of Management and Leadership (CSML) and the California School of Professional Psychology (CSPP). Throughout the leadership program in California, you'll explore a comprehensive lineup of theoretical, strategic, and organizational studies from the perspective of two distinctly different disciplines.
How would you describe your leadership style? Are you the leader you want to be? In this program, you'll explore different leadership types, such as authentic, transactional, transformational, cross-cultural, and others, and will define and refine your own leadership skill and style. You'll study the cultural, organizational, and behavioral aspects of leadership, from both a theoretical and a practical perspective. You'll also learn in your leadership studies how truly great leaders attract followers and do their part in coaching those followers in success. By the time you have graduated from the PhD program, you will have further developed your unique leadership skill and philosophy and be prepared to apply it to make your mark in the world as an organizational leader or educational leader.
If you're ready to learn more about the theories and application of great leadership, this in-person doctoral program provides a challenging curriculum taught by top faculty members. You'll study alongside and network with colleagues and peers who will help you hone your leadership skills and prepare you to make an impact and shape tomorrow's leaders by your example. As a student of our PhD program, you will be set up for success and you will learn essential leadership skills that will help you reach your personal and professional goals.
Program Highlights
Hands-on Experience

Your internship and practicum are key to the program and can be completed at your current workplace or in an online format. You'll also participate in a six-month executive-in-residence mentorship program where you are provided with invaluable professional development guidance and networking opportunities.

Increased Impact

By networking within your cohort, you'll share invaluable and unique experiences and insights that will advance your expertise. This education and experience, where you explore various leadership courses, visions, skills, models, and methods, puts you in a position to make a powerful impact in organizations and society.

Accelerated Timeline

An accelerated timeline allows for the program to be completed in three to four years. You'll begin with two years of leadership studies and coursework, then move on to your dissertation research, which typically takes one to two years to complete. Since classes are in the evenings and on weekends, you can work while you learn.
Fast Track Program from MBA to PhD in Leadership
If students enroll in the MBA program with a concentration on Leadership and Management at Alliant International University, they will be able to take up to 9 units of bridge courses in the PhD in a Leadership program as part of their master program upon approval. They can transfer these bridge courses with a B or above grade into their PhD in Leadership program.
Accreditation
Alliant's California School of Management and Leadership (CSML) has received accreditation from the Accreditation Council for Business Schools and Programs (ACBSP) for its Leadership PhD programs, Doctorate in Business Administration (DBA), MBA, BS in Business Administration (BSBA), and MS in Data Analytics programs.
ACBSP accreditation certifies that the teaching and learning processes offered within CSML's programs meet the rigorous educational standards established by the said accrediting body, which is a leading specialized accreditation body for business education across the country. ACBSP's mission is to promote continuous improvement and recognize teaching excellence through its recognition of business education programs throughout the world.
Ideal Students
This program is for experienced professionals and leaders who would like to progress to a higher level in their careers and in their own knowledge and expertise.
Program Outcome
Learning Outcomes/Goals
Overarching Program Goals
Academic Goals: Through a thorough grounding in established and emerging leadership theory and practice, training in research methodology, participation in the collective doctoral community learning experiences, the doctoral students will successfully create new knowledge in the field of leadership studies and disseminate that knowledge through a published dissertation. This kind of new knowledge creation meets the academic research competency requirements of a PhD and also develops the conceptual skills that are necessary for executive-level leadership within organizations.
Applied or Practitioner Goals: This doctoral program also puts emphasis on applied and practitioner aspects of leadership. Authentic and mindful leadership, increased insight into the many dimension of leadership, and the formulation of a personal philosophy of leadership are taught in the program. In addition, the two Practicum courses provide an opportunity for students to apply their leadership knowledge and skills to solving problems in the context of an organization in a global context. These applied and practitioner goals will help to further the leadership career aspirations of our doctoral students.
Program Learning Outcomes
Apply knowledge of leadership theories, research methods, and research design to evaluate literature or conduct original research to advance the field of leadership.
Apply leadership theory to initiate transformative solutions and propose opportunities for improvement in a global organizational context.
Choose culturally appropriate communication and build productive relationships with people of diverse cultural and international backgrounds.
Value greater self-awareness regarding personal strengths and areas for development to enhance leadership competencies.
Create new knowledge through critical evaluation and relevant application of leadership theories and communicate it with clarity and impact utilizing written and oral communication channels.
Develop a set of ethical standards and model them in decision-making in the practice of leadership with colleagues, other students, and the general public in a local and global environment.
Demonstrate a strategic leadership approach with an emphasis on the successful completion of tasks in virtual, cross-functional, and/or interdisciplinary teams.
Curriculum
Training Model
The program is designed to provide a multidisciplinary and global perspective for managers and leaders to improve their practical and theoretical capabilities to create new knowledge and apply leadership to create innovation and solve problems in organizations in the 21st century.
The program encourages an interdisciplinary and trans-disciplinary approach integrating theories and insights principally from Business and Psychology. The program prepares students for executive positions in leadership; leadership consulting, or academic positions in teaching, research, or administration in Higher Education institutions.
The two focus areas:
Research (evolving and new theories and models): A major part of the curriculum and doctoral experience, supported by 60 units of course work, focuses on core leadership concepts, research methods, and methodology.
Application: The second focus of the curriculum is on application. It is supported by 12 units of course work including practicums and/or internships.
Internship, Practicum, and/or Dissertation Information
Students are required to participate in two internship courses as part of their learning experience within the program. The internship is designed to develop professional practice-related skills in student's areas of interest through a variety of work experiences that could involve independently conducted projects or an internship in professional and organization settings that include their own workplace. There are also two practicums designed to provide students with in-depth supervised practical learning experiences. If a student is unable to secure a practicum site, another option such as a project will be made available to them to ensure they meet the course requirements through an applied project designed with the instructor. The internship required may be prior to one academic year in the program. As a result, international students completing the internship series prior to one (1) academic year should contact the International Students Office for details and specialized requirements.
Credit Units
Total Credit Units: 60
Total Core Credit Units: 60
Total Elective Credit Units: N/A
Total Concentration Credit Units: N/A
Degree Requirements
A comprehensive exam is required to ensure qualified doctoral candidacy.
Curriculum Plan
The following curriculum plan is a sample and serves only as a general guide. Curriculum plans and course sequences are subject to variation depending on a student's start term and other factors such as student course demand. Students must complete all coursework required for their program as set forth in their individual master plan of study.
8-Week Calendar
Term 1 (6 units)

LDR87200 - Theories of Leadership (3 units) (*Fast Track from MBA to PhD in Leadership)
BUS70250 - Foundations of Research (3 units)

Term 2 (3 units)

LDR87800 - Creating Change and Innovation (3 units)

Term 3 (6 units)

BUS70240 - Qualitative Research Methods (3 units)
LDR87600 - Ethics and Leadership in Organizations (3 units)

Term 4 (3 units)

BUS70350 - Advanced Statistics (3 units) (*Fast Track from MBA to PhD in Leadership)

Term 5 (4 units)

BUS70540 - Research Scholars Community (3 units)
PPI80000 - Competency Practicum (1 unit) (*Fast Track from MBA to PhD in Leadership)

Term 6 (4 units)

ELM88300 - Leadership and Learning Organizations (3 units)
PPI80000 - Competency Practicum (1 unit) (*Fast Track from MBA to PhD in Leadership)

Term 7 (4 units)

LDR87100 - Inter-Disciplinary Foundations of Leadership: Psychology, Management (3 units)
PPI80000 - Competency Practicum (1 unit) (*Fast Track from MBA to PhD in Leadership)

Term 8 (4 units)

BUS70630 - Leadership of Cross-Cultural and International Management (3 units)
PPI80000 - Competency Practicum (1 unit)

Term 9 (4 units)

BUS70360 - Quantitative and Survey Research (3 units)
PPI80000 - Competency Practicum (1 unit)

Term 10 (4 units)

LDR87700 - Group Dynamics and Team Leadership (3 units)
PPI80000 - Competency Practicum (1 unit)

Term 11 (2.5 units)

BUS99800A - Dissertation Research 1A (1.5 units)
PPI80000 - Competency Practicum (1 unit)

Term 12 (2.5 units)

BUS99800B - Dissertation Research 1B (1.5 units)
PPI80000 - Competency Practicum (1 unit)

Term 13 (2.5 units)

BUS99810A - Dissertation Research 2A (1.5 units)
PPI80000 - Competency Practicum (1 unit)

Term 14 (2.5 units)

BUS99810B - Dissertation Research 2B (1.5 units)
PPI80000 - Competency Practicum (1 unit)

Term 15 (2.5 units)

BUS99820A - Dissertation Research 3A (1.5 units)
PPI80000 - Competency Practicum (1 unit)

Term 16 (2.5 units)

BUS99820B - Dissertation Research 3B (1.5 units)
PPI80000 - Competency Practicum (1 unit)

Term 17 (1.5 units)

BUS99830A - Dissertation Research 4A (1.5 units)

Term 18 (1.5 units)

BUS99830B - Dissertation Research 4B (1.5 units)
Scholarships and Funding
Private and public scholarships can help you meet the cost of your education, and Alliant International University offers institutional scholarships for many of our students. Additional Financial aid is available for those who qualify in the form of loans, grants, federal work-study, and military aid.
English Language Requirements
Certify your English proficiency with the Duolingo English Test! The DET is a convenient, fast, and affordable online English test accepted by over 4,000 universities (like this one) around the world.