PhD in
Doctor of Pharmacy (PharmD)
California Northstate University College of Pharmacy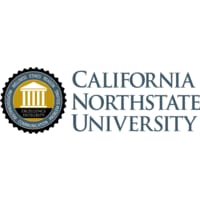 Introduction
CNUCOP offers a progressive educational program that emphasizes active learning, direct patient care experiences, and the role of research in advancing the profession of pharmacy. The goal is to graduate highly skilled pharmacists and promote the expanding role of pharmacy through leadership and lifelong services in the health care system.
CNUCOP is a traditional four-year Doctor of Pharmacy program dedicated to educating, developing, and training future pharmacists to provide competent, evidence-based care focused on improving patient outcomes and advancing the profession of pharmacy. CNUCOP provides unique learning experiences to our students through the use of active learning strategies to deliver our curriculum. Working with new team members each semester, students are exposed to a diverse population of classmates from a variety of backgrounds and life experiences. Students assume a more proactive role in the program as they learn to effectively interact with team members to enhance learning and practical application of the material taught in class. Active learning prepares our students to play a key role in a multidisciplinary team setting, enabling our students to serve as drug information experts, as they work collaboratively to improve patient care and enhance patient outcomes. Students who matriculate into CNUCOP must be prepared to participate in distance or hybrid learning in addition to face-to-face instruction.
The curriculum at California Northstate University College of Pharmacy (CNUCOP) is a minimum of four (4) years, post-baccalaureate, and leads to a Doctor of Pharmacy degree (PharmD). The core curriculum covers a series of courses within the major sub-disciplines of biomedical, pharmaceutical, social/behavioral/administrative, clinical, and integrated sciences.
In the first three years, students are enrolled in didactic courses that involve mastery of content, communication, teamwork skills, problem-solving, and critical thinking. The didactic courses emphasize the importance of individual accountability, group collaboration, and the application of basic concepts to work through team assignments. The role of the instructor is to clearly articulate the learning objectives, create challenging problems for students to solve and probe their reasoning in reaching conclusions.