PhD in
Ph.D. in Biological Sciences
Carnegie Mellon University - Mellon College of Science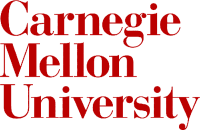 Introduction
The Ph.D. in Biological Sciences program at Carnegie Mellon University exemplifies the interdisciplinary approach that has become an essential feature of modern biomedical science. Biochemistry, biophysics, structural biology, cell and developmental biology, computational biology, molecular biology and genetics and neuroscience encompass our research foci; many students are involved in several disciplines while working on their research projects. This interdisciplinarity is unusual for departments of a similar size.
Graduate students in the Department of Biological Sciences benefit from the best of both worlds: a flexible, supportive program that stresses individualized training and a diverse research environment that is rich in intellectual and technical resources.
Highly sought after alumni have made significant contributions to the biological sciences in careers spanning academia, government and industry.
Biological Sciences Events
Join now and be apart of CMU
Rankings
Ranking for Graduate programs Biological Sciences: 37 Ranked, March 2022
Program Outcome
The mission of the Ph.D. program in Biological Sciences is to train new generations of scientific leaders who make significant and distinctive contributions to society. The department has established a broad range of resources to enable the students to define and achieve their personal mission. With this broad goal in mind, our specific objectives are to mentor students to:
Become contributing, impactful members of their discipline. This requires:
Being familiar with literature and history of the field
Understanding how the discipline has evolved and where it is headed
Identifying novel and important questions
Identifying desired personal impact on the field.
Mastering approaches and techniques
Appreciating the impact of the discipline on a broader community
Establishing visible profile in the field
Develop professional skills in:
Scientific writing (papers, proposals, traditional and social media)
Oral presentation
Team management (including interdisciplinary teams)
Leadership
Communication, networking, connecting with community of researchers & science professionals
Time management, life/work balance
Establish career development plans through:
Establishing sense of scholarly citizenship
Knowing the types of careers paths following from Ph.D. training
Developing personal career goals
Appreciating skills required to achieve career goals and how to align personal training with these goals
Career Opportunities
Placement of 2020 Ph.D. Graduates
| | | | |
| --- | --- | --- | --- |
| Employer | | City | State/Country |
| Carnegie Mellon University | | Pittsburgh | Pennsylvania |
| Harvard Medical School (2) | | | |
| National Cancer Institute | | | Maryland |
| New York University, Langone Health | | New York | New York |
| University of California, San Francisco | | San Francisco | California |
| | | Pittsburgh | Pennsylvania |
Source: Post-graduation data compiled from 100% of graduating Biological Sciences Doctorate students. This includes students who graduated in August 2019, December 2019, & May 2020.
Note: Some recent graduates chose not to provide employer, job title, salary, and/or graduate school information in their response. This information includes all full-time salaries reported with the exception of internships, military service, or those positions outside the U.S.
Admissions & Graduation Statistics
Ph.D. Post-Graduation Data (2015-2020)
Average Time to Ph.D. Completion: 5.5 years
Size of Incoming Ph.D. Cohort
Fall 2020 (10)
Fall 2019 (7)
Fall 2018 (14)
Fall 2017 (9)
Fall 2016 (6)
Fall 2015 (7)
Placement Information for Previous Years
2019 Graduates
Science Communication Specialist, Carnegie Mellon University, Pittsburgh, PA
Postdoc, Carnegie Mellon University, Pittsburgh, PA
Instructor, Clarion University, Clarion, PA
Director of Research and Development/Co-founder, Impact Proteomics, Pittsburgh, PA
Associate, McKinsey & Company, Pittsburgh, PA
Application Scientist, Miltenyi Biotec, Bergisch Gladbach, Germany
Postdoc, New York University, New York, NY
Postdoc, University of California, San Francisco, San Francisco, CA
2018 Graduates
Researcher, Carnegie Mellon University, Pittsburgh, PA
Postdoc, Cleveland Clinic, Cleveland, OH
Postdoc, New York University, New York, NY
Software Engineer, RoadRunner Recycling, Pittsburgh, PA
Postdoc, Roswell Park Comprehensive Cancer Center, Buffalo, NY
Senior Scientist, Sanofi Pasteur, Lyon, France
Postdoc, University of Michigan, Ann Arbor, MI
Postdoc, University of Pittsburgh, Pittsburgh, PA
Instructor, Weimar College, Weimar, CA
2017 Graduates
Postdoc, Carnegie Mellon University, Pittsburgh, PA
Scientific Developer, Emerald Cloud Lab, San Francisco, CA
Management Consulting Associate, McKinsey & Company, Cleveland, OH
Investment Analyst, MSQ Ventures, New York, NY
Postdoc, Northwestern University Feinberg School of Medicine, Chicago, IL
Postdoc, New York University, New York, NY
Assistant Statistician, Pfizer, Richmond, VA
Research Associate, Proteomics Core Facility of Morehouse School of Medicine, Atlanta, GA
Postdoc, University of Pittsburgh, Pittsburgh, PA
Postdoc, University of Utah, Salt Lake City, UT