PhD in
PhD in Global History
Casa Lamm Cultural Centre (Centro de Cultura Casa Lamm)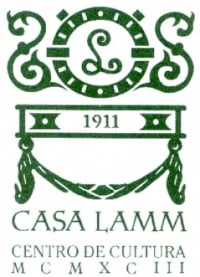 Scholarships
Explore scholarship opportunities to help fund your studies
Introduction
General objectives of the study plan:
• To train professionals in Global History with the highest academic and scientific level oriented to satisfy the needs of development, production, promotion, diffusion and transmission of historical and historiographic knowledge at the national, regional and international level, with a global perspective.
• Provide the doctoral student with theoretical-methodological and analytical tools focused on professional practice, at home or abroad, in various areas of historical specialization, namely: research, dissemination and teaching of History.
• Promote a space for Doctorate studies in Global History within the reach of any person, national or foreign, who have a Master's degree in History or related disciplines.
• Generate in the doctoral student a historical-critical spirit and creative thinking based on the interactive tools that information and communication technologies currently provide, to broaden and deepen the knowledge that global interconnection provides today.