PhD in
PhD in Bioorganic Chemistry
Charles University Faculty of Pharmacy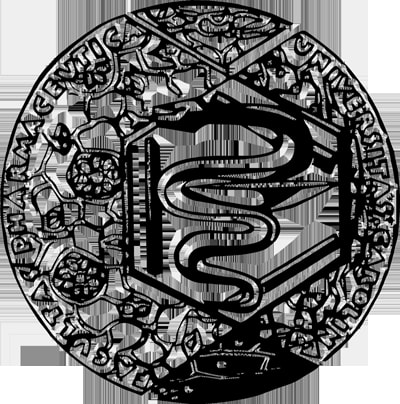 Key Information
---
Campus location
Hradec Kralove, Czech Republic
Study format
Blended, On-Campus
Tuition fees
CZK 2,000 / per year **
Application deadline
Request info *
Earliest start date
Request info
* applicants from non-EU/EEA countries are advised to apply by April 30th
** online application fee: 720 CZK. Paper application fee: 770 CZK
Introduction
Postgraduate study in Bioorganic Chemistry serves for the education of chemical experts with an emphasis on the structure and functions of small organic molecules in living organisms and on the possibility of influencing biological processes in these organisms through the action of such molecules. The program is thus directed towards the study of all aspects of organic compounds, which are indispensable for the structure and functioning of living organisms. The broad spectrum of these compounds includes molecules with a building (primary metabolites) function, signaling function, activating or deactivating function in relationship to strategic proteins within the living organisms, and also compounds, which are produced by these organisms (natural products, secondary metabolites, metabolites of xenobiotics). The study is founded on the structure and synthesis of organic compounds with a focus on natural products, heterocycles, and other organic compounds, which are capable of modulating biological processes.
Elucidation of the function of such compounds as parts of biological structures as well as that of their influence on biological processes and the possibility to modify this influence through structural changes are no less important. Bioorganic Chemistry thus serves as a link between Organic Chemistry and biomedical disciplines and partially overlaps with Pharmaceutical and Medicinal Chemistry. Bioorganic Chemistry is, however, more general than the latter two programs, which are primarily focused on the study and development of drugs, ie. a more limited subgroup of biologically active compounds.

Career Opportunities
Graduate in Bioorganic Chemistry has mastered the principles of the chemical disciplines, and has a broad knowledge of Organic and Bioorganic Chemistry, focused on organic molecules which are essential for life and functioning of living organisms, are produced by these organisms or are capable of influencing biological processes inside them. He/she has a basic understanding of the nature of the bioassays used to test the properties of organic compounds. He/she is capable of using chemical literature (primary and secondary sources), including search in computer databases, independent data collecting, and their critical assessment. He/she is an expert at chemical laboratory techniques (methodology of synthesis, detection, isolation, and purification of compounds) and at instrumental methods for structure elucidation (IR, MS, NMR). The graduate is proficient at designing and evaluating the structures of compounds with potential influence on living organisms and assessing the influence of structural changes on their biological and physical properties. He/she is able to plan the syntheses of such compounds, critically evaluate existing/designed syntheses, and elucidate the structure of the compounds by instrumental analytical methods. He/she is capable of evaluating the latest findings in the field, putting his/her own results in their context, and adapting to the latest trends in the field. He/she can independently publish his/her results in scientific journals, prepare presentations and participate in national and international conferences with English as the language of communication. The graduate is capable of communicating with experts in the related biomedical and medical disciplines. He/she can be employed in academia and in state and company laboratories dealing with organic compounds/products with defined, mainly biological, properties, ie. primarily in the chemical and pharmaceutical industry.