PhD in
Ph.D. in Public Image
College of Consultants in Public Image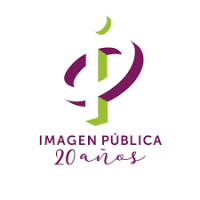 Scholarships
Explore scholarship opportunities to help fund your studies
Introduction
Because in the current market demands, having a Master's degree is almost an obligation, having a Doctorate becomes a true competitive advantage; and in the College of Public Image, we have the most efficient Doctorate in the market.
Focused on promoting research that takes the study of Public Image to higher levels, in the Doctorate in Public Image you will generate and contribute new knowledge to the most sophisticated disciplinary field around the management of perception, becoming an academic leader on the subject and in specialist author; We are the only Ph.D. that will boost your research to turn it into a book with commercial purposes, becoming a reference in the field of Public Image.
We dare to say that we have the most efficient Doctorate because as it is taught in our exclusive Global Campus, it is focused on what really matters: promoting research and training Doctors on the subject; saving you time traveling, long academic talks without clear objectives and tedious evaluation processes. Thus, you can focus on the enriching collection of information and the development of your doctoral thesis through personalized advice from your teachers.