PhD in
Ph.D. in Clinical and Health Psychology
Charles University Faculty of Arts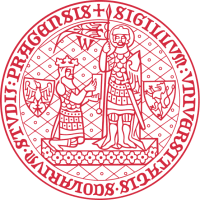 Introduction
The language of instruction is English.
For all information about the study programme and admission procedure conditions see THIS PAGE.
Applications can only be submitted electronically using the form provided HERE.
What is the admission process for this programme?
Contact a dissertation consultant (you can find a list of consultants according to your chosen study programme HERE) and send him/her your dissertation proposal for review.
Submit your application for study via THE ONLINE FORM
Applications can only be submitted until 30 April!
In late May/early June, you will receive an Invitation to the entrance examination via the same system in which you applied.
At a specified time in June, you will take an entrance exam. The entrance exam is oral. The maximum number of points you can score on the exam is 60. If you have a total of 30 points or more, you have a chance to be admitted - but you need to be within the expected admission number for the programme.
In July, the admission procedure is evaluated, and the information about its result is sent to all applicants.
Candidates who are successful in the admission procedure are subject to NOSTRIFICATION. This means that they must provide evidence of their previous Master's degree according to the conditions listed HERE.
Those who have properly documented their previous education and language skills may attend the enrolment in the study, which takes place in September.
Career Opportunities
Graduates of the doctoral study program in Clinical and Health Psychology are experts in the latest and scientifically supported procedures with a critical view of their content and especially their methodological contexts. They have demonstrated a profound knowledge of both the field and the methodology of their major topic of interest, which was the topic of their dissertation project. They have a grounding in modern psychodiagnostic, methods of mental health care, and psychotherapeutic intervention. Using the acquired knowledge and research experience, they are prepared for independent creative work in basic and applied research requiring the most demanding qualifications that contribute to the development of a given area of psychology.