PhD in
Ph.D. in Medieval and Neo-Latin Studies
Charles University Faculty of Arts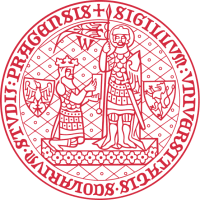 Introduction
The language of instruction is English.
For all information about the study programme and admission procedure conditions see THIS PAGE.
Applications can only be submitted electronically using the form provided HERE.
What is the admission process for this programme?
Contact a dissertation consultant (you can find a list of consultants according to your chosen study programme HERE) and send him/her your dissertation proposal for review.
Submit your application for study via THE ONLINE FORM
Applications can only be submitted until 30 April!
In late May/early June, you will receive an Invitation to the entrance examination via the same system in which you applied.
At a specified time in June, you will take an entrance exam. The entrance exam is oral. The maximum number of points you can score on the exam is 60. If you have a total of 30 points or more, you have a chance to be admitted - but you need to be within the expected admission number for the programme.
In July, the admission procedure is evaluated, and the information about its result is sent to all applicants.
Candidates who are successful in the admission procedure are subject to NOSTRIFICATION. This means that they must provide evidence of their previous Master's degree according to the conditions listed HERE.
Those who have properly documented their previous education and language skills may attend the enrolment in the study, which takes place in September.
Career Opportunities
Graduates have a sound knowledge of current trends in the field and are able to adopt a creative approach to the relevant source material. Graduates are equipped to work with original Latin documents, i.e. literary and diplomatic manuscripts, incunabula, paleotypes and old prints, being able to interpret and prepare them for publication and translation. Having been trained in philology and literary history and acquired the foundations of relevant historical disciplines (codicology, palaeography, diplomatic) and of cultural history, graduates are equipped to place mediaeval and early modern works into the context of their time and also to interpret them as a factor influencing the culture and society of subsequent eras.