PhD in
PhD in Medical Psychology and Psychopathology
Charles University First Faculty of Medicine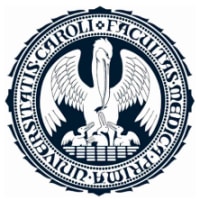 Introduction
The doctoral study program Medical Psychology and Psychopathology is concerned with basic as well as applied research in the areas of biopsychosocial relations. The proposed studies open the possibility for interdisciplinary doctoral education not only for graduates of medical faculties but also for graduates of one-field studies of psychology at faculties of art as well as graduates in some allied fields.
The field builds upon the rich tradition of education in psychological and psychiatric sciences at First Faculty of Medicine, represented by the work of founders of the field, such as Josef Riedel, Mihajlo Rostohar, and Vladimír Vondráček. The bias to the biopsychosocial paradigm of recent modern medicine (enriched with the ecologic, environmental dimension), in the aspect of its theoretical base, reflects the recent state of knowledge achieved by modern science in contemporary developed societies.
The theoretical base of the study program includes the knowledge systems of theoretical psychological fields (developmental psychology, psychology of personality, etc.), but also that of applied fields, particularly clinical and medical ones. Psychiatry and behavioral sciences, in turn, represent a complex of scientific disciplines that are concerned with understanding human psychology and behavior. These include not only psychological but also genetic, biochemical, or physiological approaches and their interactions. Important is the possibility of use of this most recent knowledge in the care of the mentally as well as physically ill.
According to article 3, paragraph 1, second sentence of the Code of Admission Procedure of Charles University, this program of study is offered without specialization.
Career Opportunities
The graduate is able to work with scientific literature and independently prepare and implement a research project, this includes: obtaining, evaluating, and statistically processing acquired data, taking into account primarily the interdisciplinary focus, and combining both quantitative and qualitative approaches. In the field of medical psychology, it is mainly research projects in which empirical data are obtained through specific psychological and psychological-psychiatric procedures and partly from laboratory aid. In the field of behavioral sciences, it is especially the research of connections between psychosocial and ecological factors with biological dispositions, including the use of modern auxiliary diagnostic methods. Special emphasis is placed on the ability to prepare and publish high-quality results of scientific work.