PhD in
Ph.D. in Kinanthropology
Charles University Faculty of Physical Education and Sport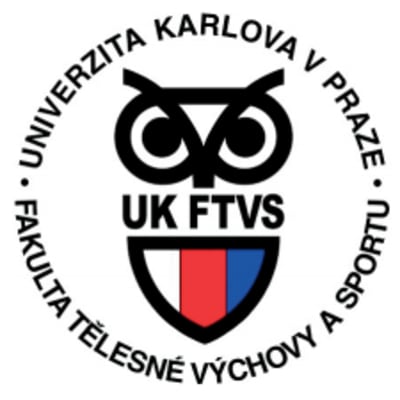 Key Information
---
Campus location
Prague, Czech Republic
Study format
Blended, On-Campus
Tuition fees
CZK 95,000 / per year **
Application deadline
Request info *
Earliest start date
Request info
* applicants from non-EU/EEA countries are advised to apply by April 30th
** online application fee: 720 CZK
Introduction
The study program is implemented within the scientific field of Kinanthropology. Research in Kinanthropology deals with the complex effects of intentional and spontaneous physical activity on the development of human personality in the bio-psycho-social context and conditions of the environment of physical education and sport, physiotherapy, health physical education, including their effective management. Kinanthropology, therefore, represents an interdisciplinary field requiring variability of the approach to solving research problems, in which a systemic approach with an accent on methodology has long been emphasized.
The postgraduate demonstrates a deep and systematic understanding of the scientific field of Kinanthropology and orientation on a broader scientific basis. According to the dissertation's focus, the postgraduate handles research methods. He demonstrates the ability of independent research work, academic and professional integrity, and compliance with scientific work principles. The graduate can critically analyze existing knowledge in the field of science and can communicate with the international scientific community on issues related to its narrower specialization and the broader social context, especially in the transfer of research knowledge into practice. As part of his studies, he created a work that contributed to expanding the boundaries of knowledge in Kinanthropology, and part of which he presented at the national or international level. The postgraduate is also sufficiently linguistically equipped and can publish and present the results of his scientific work at the national and international levels within their own specific topic.
Program Outcome
The graduate of doctoral studies possesses a deep and comprehensive knowledge and is well versed in a broad spectrum of scientific principles. He/she is familiar with the research methods, is capable of providing individual scientific work with academic and professional integrity, while observing the ethical conventions of research work. He/she is capable of critical analysis of the present-day scientific knowledge. The graduate is competent to communicate about issues concerning both his/her specialization and a broad spectrum of social links, especially in the area of applying research findings to practice. His/her doctoral thesis, based on original research, contributed greatly to increasing the scientific knowledge in Kinanthropology. Parts of the dissertation were also read or published on national or international levels.
Career Opportunities
Postgraduates of Kinanthropology as an interdisciplinary field are employed mainly in science and research, education, sports, and physiotherapeutic workplaces. Another relevant area of application is the sphere of state administration.
Specifically, they can find the position as researchers in public and private laboratories and institutions focused on studying human movement and public health. They can also be employed as academics, methodologists, developers of devices for monitoring physical activity, specialists of stress diagnostics laboratories, and sports managers associations, physiotherapist in physiotherapy centers where they can introduce new diagnostic and therapeutic methods, including modern movement therapy, and senior officials of the state, regional and municipal administration, especially in sports, physical education, and education.