PhD in
PhD in Biblical Theology
Charles University Protestant Theological Faculty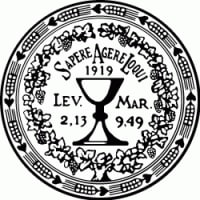 Introduction
The purpose of doctoral studies in the field of Biblical Theology is for students to cultivate, in the usual way for advanced studies, their ability to think theologically and to deepen their knowledge in the relevant biblical theology disciplines on an expert level.
The field covers all aspects of the specialist study of the Bible, such as theological, literary, and historical factors. Studies focus on either the Old Testament or the New Testament field. They include the examination of biblical texts in their relevance for religious and cultural traditions. Depending on the specific dissertation project, studies may deal with textual, linguistic, literary, literary-historical, historiographical, religious, or cultural issues. Normally, they must also raise questions about the theological profile or overall testimony of Scripture in relation to relevant theological questions, and also deal with issues of understanding, communication, and interpretation. The working field of biblical studies also includes the related specialist disciplines – for example, the philology of the ancient and classical languages, the literature of the ancient Near East and the principal cultures of Antiquity, the phenomenology of religions and the study of the religions of antiquity, the archaeology and historiography of the relevant regions – and also a reflection on methodologies in the biblical field, hermeneutical issues, and the history of biblical research and its current trends. Studies are linked to an appropriate degree with other theological fields, and, like other branches of theology, have an interdisciplinary dimension.
Career Opportunities
Graduates have a thorough knowledge of theology. Their expert knowledge, skills, and competence relate in particular to the historical and literary study of the biblical texts and their contexts. Depending on the subject of their dissertation project, they specialize either in Old Testament or New Testament research. They are proficient in the relevant ancient languages and in exegetic methodology. They are familiar with the history of their discipline, reflect on the methodological issues relating to it, and understand current trends in research.
They are capable of exact theological thinking, and of discussing even highly complex and controversial questions in their field. They are able to deal with original texts and explain their findings comprehensibly in interdisciplinary settings. They are capable of presenting their results on an international level.