PhD in
Ph.D. in Mathematical Engineering
Czech Technical University in Prague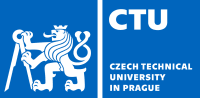 Introduction
The Doctoral Program at FNSPE CTU
The Doctoral Program in Applications of Natural Sciences and in Mathematical Engineering is open to graduates holding a Master's Degree who want to extend their scholarly qualification in a relevant field of study.
The research-oriented program provides in-depth training for a high level of professional competence in the chosen area (see below) and the ability to develop and use independently the professional knowledge and skills gained in research.
Mathematical Engineering
The study field of Mathematical Engineering is interdisciplinary in nature because it combines theoretical mathematical knowledge in many fields of natural sciences and engineering and applies it to mathematical modeling of processes in nature, engineering, and environmental protection; in the modern disciplines of mathematical physics; in theoretical computer science; and in discrete mathematics and software engineering, especially as applied to natural sciences.
Other useful information
The deadline for applications is usually twice a year and is announced regularly. In the application, the applicant should state, among other things, the chosen study program and considered the topic of the doctoral thesis (also referred to as dissertation).
The duration of the Ph.D. program is four years in the full-time form or five years in the combined (part-time) form.
The application must be accompanied by:
Curriculum vitae;
Documents verifying previously completed education and professional experience (if applicable). Degrees, diplomas, and documents obtained abroad must be officially validated;
A list of published works and other results of professional activity; any form of their assessment would be appreciated.