PhD in
Ph.D. in Nuclear Engineering
Czech Technical University in Prague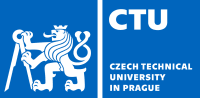 Introduction
The Doctoral Program at FNSPE CTU
The Doctoral Program in Applications of Natural Sciences and in Mathematical Engineering is open to graduates holding a Master's Degree who want to extend their scholarly qualification in a relevant field of study.
The research-oriented program provides in-depth training for a high level of professional competence in the chosen area (see below) and the ability to develop and use independently the professional knowledge and skills gained in research.
Nuclear Engineering
Field specializations:
Reactor Studies
Physics and Technology of Thermonuclear Fusion
Dosimetry and Applications of Ionizing Radiation
Experimental Physics and Particle Physics
This Ph.D. program is offered in cooperation with national and international academic and scientific institutions, i.e. Faculty of Electrical Engineering of the Czech Technical University (FEE CTU), Czech Academy of Sciences (CAS) - Institute of Physics (IP), Nuclear Physics Institute (NPI), and Institute of Plasma Physics (IPP), as well as Nuclear Research Institute Řež (NRI Řež), the European Organization for Nuclear Research (CERN), Brookhaven National Laboratory (BNL), Fermi National Accelerator Laboratory (FNAL), and GSI Helmholtz Zentrum für Schwerionenforschung, Darmstadt. Participation of students (internships, data collection) in research at partner institutions is very common. The Ph.D. course is linked to research activities of individual departments and institutions and their grants.
Other useful information
The deadline for applications is usually twice a year and is announced regularly. In the application, the applicant should state, among other things, the chosen study program and considered the topic of the doctoral thesis (also referred to as dissertation).
The duration of the Ph.D. program is four years in the full-time form or five years in the combined (part-time) form.
The application must be accompanied by:
Curriculum vitae;
Documents verifying previously completed education and professional experience (if applicable). Degrees, diplomas, and documents obtained abroad must be officially validated;
A list of published works and other results of professional activity; any form of their assessment would be appreciated.