PhD in
International PhD in Food Engineering and Biotechnology
Free University of Bozen-Bolzano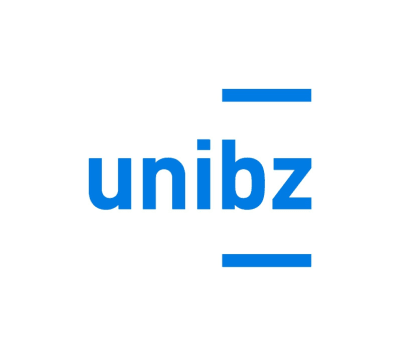 Key Information
---
Tuition fees
EUR 168 / per year *
Application deadline
Request info
Earliest start date
Request info
* Tuition fees amount to € 167,50.
Introduction
The purpose of this International Ph.D. program is to train a new generation of globally renowned researchers to apply approaches of engineering and biotechnology to food processing by giving them the opportunities to transfer and exchange knowledge with national and international research centers and industries.
Course Description
The three-year program mainly focuses on research concerning primary food production, set-up, and management, as well as the validation of food processes, and the application of omics techniques to condition and characterize food processing and food products, with a particular emphasis on fermented foods. The main features of the Ph.D. are an interdisciplinary scientific approach and the participation of internationally renowned scientists on the Scientific Committee.
If you have excelled in higher education, this Ph.D. will enable you to continue your career in academia in a stimulating, multilingual environment with fellow researchers from a wide range of cultural and linguistic backgrounds. During the course, you will gain the competences required to carry out innovative and methodologically rigorous and advanced research projects. For this purpose, you will be required to design an original research project under the supervision of an Italian and/or foreign lecturer, to spend at least six months at a renowned foreign research center and, concurrently, to develop the ability to work both independently and in a team.
This International Ph.D. opens up several career opportunities. Once you obtain your doctorate, you will be able to continue your research activities in academia, in public or private research centers, in leading food industries, or as a business consultant within the specific research areas of the program.
At a glance
Duration of the course: 3 years
Courses will be conducted in English
Places available: 10 with scholarship + 2 without scholarship
Campus: Bozen-Bolzano
Tuition fees: € 163,50 per year
Curriculum
Structure of the course
The Ph.D. covers the research areas of Food Processing as one of the focuses of the faculty. Engineering and Biotechnology are the high throughput approaches to food processing science. Upon acceptance into the program after a public selection procedure, you will be required to design a research project and write a prospectus with your supervisor, including the purpose of your project and the steps necessary to implement it. Occasionally, you will be required to update the steps in consideration of the progression of your work and the latest developments in your research field.
Your stay for at least six months at a foreign research center is mandatory and you will be required to publish or submit for publication at least three articles in international peer-reviewed journals. During the three-year program, you will also be required to regularly attend classes and seminars specifically designed for Ph.D. students.
The Stages of the Ph.D.
The Ph.D. program consists of five stages, which end after 2, 6, 12, 24, and 36 months, respectively.
During stage 1, you will define your research plan, also preparing a draft of the prospectus.
During stage 2, you will define your research project in more detail based on the pertinent literature.
During stage 3, you will start your work in the lab applying the approach defined for your project.
During stage 4, you will continue your research, you will plan your stay abroad, and you will be expected to begin preparing manuscripts for publication in peer-reviewed journals.
During the final stage - stage 5 - you will complete your research project, the publication of your manuscripts, and your dissertation.
Career Opportunities
Fieldwork Abroad
During the three years of the Ph.D. program, you will be required to commit to your research project full-time. Your stay at a renowned foreign research center for at least 6 months is compulsory. This will be an opportunity to diversify your study experience, by conducting research in highly stimulating and competitive contexts, exchanging ideas with other researchers, and, thereby, networking with international colleagues.