PhD in
PhD in General Pedagogy, Social Pedagogy, General Didactics and Disciplinary Didactics
Free University of Bozen-Bolzano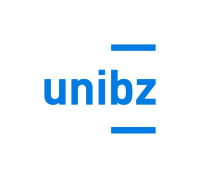 Introduction
This Ph.D. program addresses the study of pedagogical and didactic sciences in an interdisciplinary context, providing the necessary skills to face research in the theoretical and empirical-experimental field and promoting the development of innovative application practices.
Course Description
The program responds to the growing need in international research to develop complex interpretations of socio-cultural and educational systems and to deepen conceptual, theoretical and methodological models. The study plan foresees different activities to ensure that Ph.D. students acquire basic epistemological skills, specific didactic and disciplinary skills as well as transversal skills.
Students and professors from different countries, different disciplines, and scientific fields guarantee the international and interdisciplinary orientation of the program.
At a glance
Duration of the course: 3 years
Courses will be taught in Italian, German and English
Places covered by grants: 7
Places without grants: 2
Campus: Brixen-Bressanone
Tuition fees: €163,50 per year
Curriculum
Structure of the course
This is a full-time Ph.D. program and you can choose between three research areas: General Pedagogy, General Didactics, and Disciplinary Didactics and Social Pedagogy. The three research areas share modules on research epistemology and on qualitative and quantitative research methods.
During the three years, you will have to take part in diversified teaching activities: a series of introductory lessons, workshops, and seminars that illustrate and explore in-depth the issues and research fields available in the program and the most recent developments in education and the social sciences.
Partner universities and institutions
Our faculty collaborates with many universities and research centers in Italy and abroad. Among our partners, besides the two Euregio universities of Innsbruck and Trento, are also the universities of Vienna, Toledo, and Bielefeld.
Career Opportunities
Fieldwork abroad
During your Ph.D., you are required to spend at least three months abroad. You can choose to split your trip abroad into three stays of at least three consecutive weeks each.