PhD in
PhD in Management
Free University of Bozen-Bolzano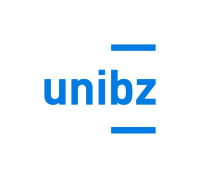 Introduction
This 4-year full-time PhD programme combines methodical and theoretical lectures with additional individualised training with a supervisor depending on the specific research interests and objectives of the PhD student. Topic-specific individual tutoring and mentoring, as well as funding for research stays abroad are features that set our programme apart from similar ones.
PhD students will be introduced to specific research areas of the Faculty, including management of sustainable innovations in the digital world, concepts of sustainable regional development and accounting for sustainable corporate governance and have the opportunity to be engaged in innovative research projects. Our international academic staff provides a variety of research opportunities, examples are outlined in the attached research fields.
Curriculum
The first year of the programme is devoted to imparting basic knowledge of methods and theories in the field of management to develop a common skillset among our PhD students regardless of their background. Students are encouraged to explore different research approaches and questions before specialising.
By the end of the second year, the programme provides students with necessary skills, competencies, and tools to successfully conduct theory-based empirical research in different fields and with opportunities to build their own scientific network through attending international conferences and summer schools and visiting other universities.
Although we encourage PhD students to start writing scientific papers from the beginning, the second half of the programme is primarily dedicated to completing a dissertation through writing high quality research papers targeted for publication in renowned peer-reviewed journals.
The dissertation is expected to be of a cumulative nature, i.e., a collection of scientific papers with a comprehensive introduction and conclusion that highlight the research objectives and the findings. Monographs are not accepted.
International Research Collaborations
Our faculty members have close networks within their specific research area of the scientific community, which cannot be exhaustively listed here. We are proud to have the following internationally renowned colleagues in our PhD committee:
Prof. Timothy Devinney, PhD Alliance Manchester Business School, UK
Prof. Christoph Grimpe, Copenhagen Business School, Denmark
Prof. Nadine Kammerlander, WHU Otto Beisheim School of Management, Germany
Prof. Tanja Rabl, TU Kaiserslautern, Germany
Prof. Leonardo Rinaldi, Royal Holloway University of London, UK
Prof. Martin Schnitzer, Universität Innsbruck, Austria
Prof. Marianna Sigala, University of Piraeus, Greece
Among others, our faculty members have established partnerships with colleagues, research groups, and institutes for instance from:
Chair of International Business, Faculty of Business, Economics and Statistics University of Vienna, Austria
Chatham University, USA
Lee Kong Chian School of Business – Singapore Management University, Singapore
NYU – New York University Stern;
Baruch College, USA
Hong Kong Polytechnic University, Hong Kong
These and many more contacts will provide our PhD students with many opportunities to pursue their research interests, to develop and maintain important networks, and experience the life of a young scholar on a truly international level. Last but not least, it will help them tremendously with starting a successful academic career.
Visiting PhD students and sabbatical stay
The Faculty of Economics and Management may accept PhD students from other universities who would like to visit unibz to undertake a short period of research (i.e., up to four months). We ask for your understanding as we are not able to accept all students who make an application to visit the Faculty and therefore need to be selective based upon qualifications and mutual fit of the research interests.
To facilitate your application and ensure we can manage our limited resources effectively, prospective visiting PhD researchers need to find and contact a faculty member, who is working in the same research area and willing to host the applicant. The host will forward the complete application (CV; purpose and research objective of the stay; topic of a research seminar to be provided at the beginning of the visit) together with a recommendation for approval to the PhD programme committee.
In preparation for your visit with us, the Faculty of Economics and Management is unable to provide access to Italy or any other secure data to visitors or visiting students. If you require this service, please contact your home institute, as they will be required to provide such access. The Faculty also recommends you to bring your own laptop with the software you need.