DBA in
Doctor of Business Administration
Global College Malta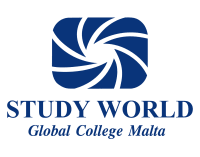 Introduction
Global College Malta's DBA is a professional doctorate designed for senior managers and leaders in private, public, and not-for-profit organisations. The programme is specifically designed for critical thinkers and practitioners who wish to reflect in-depth on their organisations and society more generally. The format of the DBA is designed so as to allow learners to engage in applied research, bringing established and cutting-edge theory to bear on their practical organisational issues. Students in the DBA programme develop and enrich practice in their respective areas of research interest, as well as contribute to the wider understanding of the underpinning theoretical base for the work.
The structured approach offered by the College's DBA is based on a number of modules, blending lectures, guest talks, workshop discussions, and student presentations. The doctoral thesis is developed in parallel under guidance from a doctoral supervisory team allocated at the start of the DBA programme. The structured nature of the College's DBA doctoral research programme helps facilitate the demonstration of an original contribution to knowledge in the academic subject and the field of practice through original research or through the original application of existing knowledge and understanding.
The College's DBA programme is based on several taught elements and a thesis. Each 'taught' module on the DBA programme is typically structured around a three-day intensive teaching block, plus support from the College's teaching team and doctoral supervisors. Work on the culminating doctoral thesis begins in parallel with the taught modules. The College's DBA is designed to allow for successful completion in three years.
Ideal Students
Middle to Senior organisational managers in commercial for-profit organisations, the public sector and the voluntary sector.
Curriculum
Module List
EQF/MQF level of every module, total learning hours and Module Learning Outcome
| | | | | |
| --- | --- | --- | --- | --- |
| Module Code | Module Name | EQF/MQF level | ECTS | Total hrs of learning |
| GCM-DBA01 | DBA RESEARCH DESIGN AND PHILOSOPHY | 8 | 10 | 250 |
| GCM-M02 | LITERATURE REVIEW FOR DBA STUDIES | 8 | 10 | 250 |
| GCM-DBA03 | DBA RESEARCH METHODS | 8 | 10 | 250 |
| GCM-DBA04 | TRANSLATING DBA RESEARCH INTO PRACTICE | 8 | 10 | 250 |
| GCM-DBA05 | PROGRESSION TO DBA RESEARCH STAGE | 8 | 20 | 250 |
| GCM-DBA06 | DBA THESIS | 8 | 210 | 5250 |