PhD in
Ph.D. in Business & Management
ICN Business School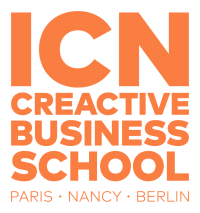 Introduction
Join our rigorous and challenging Ph.D. program and contribute to the development of creative and innovative knowledge in business & management in an international context!
Guided by values of commitment and responsibility, the ICN Ph.D. program thus prepares researchers keen to pursue their careers in international universities and other research-oriented institutions, taking advantage of a diverse learning environment (ICN and its partners).
The ICN Ph.D. program is the equivalent of three full-time years of study but can be taken part-time in some exceptional cases. Students are selected based on their research proposal and from the outset have a tutor dedicated to their research. It is this personalized and intensive relationship with the tutor.
The program is structured as followed :
First year: intensive research seminars taken as compulsory courses. After completing the seminars, the students are awarded the ICN research certificate and are authorized to continue their thesis provided the doctoral committee validates their project.
Second year: a small conference is organized: students present a paper and review their colleague's work.
Third year: defense.
Program Outcome
Why join the ICN Ph.D. program?
Deepen your skills and expertise: work side-by-side with our internationally recognized faculty and join a community of inspiring scholars
Benefit from individualized mentoring and a collegial atmosphere
Innovative and creative thinking: discover how the ICN #ArtTechnologyManagement approach trains creativity and innovation
Place of excellence for research into sustainability in business and management
Become a leading expert in your field: advance knowledge and transform management practice