PhD in
PhD in Development Studies (by Research or Published Works)
Institute of Development Studies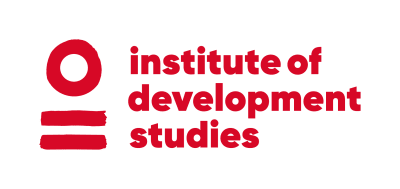 Key Information
---
Campus location
Brighton, United Kingdom
Tuition fees
GBP 18,500 / per year **
Application deadline
21 Jun 2023*
Earliest start date
18 Sep 2023
* 21 June 2021 for international students, 21 July 2021 for UK/EU students
** The fee for international students is £18,500. Fees for Home/EU students are not yet set for entry in the academic year 2020/21. Fees will become available once set by United Kingdom Research and Innovation. Last year fees were £4,327 (for UK/EU)
Introduction
Realise your potential to transform the world
Study with the world leaders in developments studies and realise your potential to transform the world with our PhD by Research and by Published Works
World leaders in development studies
Ranked first in the world for Development Studies (QS World University Rankings by Subject 2023) – the Institute of Development Studies (IDS) transforms the knowledge, action and leadership needed for more equitable and sustainable development globally, through our world-class research, learning and teaching.
As a PhD researcher, you will join a thriving research community comprising more than 70 research staff and 50 postgraduate researchers. You will have access to research and teaching opportunities, as well as a substantial series of seminars presented by leading development professionals and practitioners.
Areas of study
We welcome submissions from researchers who share our commitment to:
upholding climate and environmental justice
reducing extreme inequities
fostering healthy and fulfilling lives
nurturing inclusive, democratic and accountable societies.
We are particularly interested in work that shows originality in addressing topics related to the work of our research fellows based across our ten research clusters: business; cities; digital; governance; health and nutrition; impact and policy; participation; power; resource politics; and rural futures.
Find out more about our current PhD Researchers
Find out more about our Research Fellows and their interests

Supervision & assessment
Each PhD researcher has a minimum of two supervisors. The number of hours of formal supervision will vary over the course of the PhD depending on the student, supervisor and type of research. IDS publishes a detailed PhD handbook which sets out expectations and responsibilities regarding supervision.
During the course of your PhD, you are required to give two seminars to the IDS community. The first, at the end of Year One is called the Research Outline Seminar and this provides an overview of your PhD plans prior to beginning fieldwork. The second occurs halfway through Year 3. This is called the Work in Progress Seminar and it focuses on the research findings and overall arguments made in the dissertation.
Your PhD work is examined by dissertation and viva. Your thesis must be no longer than 80,000 words. These limits includes footnotes and bibliography but excludes any appendices.
Entry requirements
You're normally expected to have a Merit (an average of 60% overall) in a Master's degree. Your qualification should be in a relevant social sciences subject. In exceptional circumstances, you may be considered for the degree if you have a qualification in a different subject area. You must also show evidence of substantial professional work experience in development-related work.
English language requirements
Students must be proficient in English. The minimum requirement is, for example, an IELTS grade of 7.0 overall and no less than 6.5 in each section of the IELTS test. For detailed information on English language requirements for international students please see the University of Sussex website.
Fees & study costs
IDS requires that students register for a minimum of three years. Most students spend time on fieldwork that may take place in a development context – either overseas or in the UK. During fieldwork, students are charged a fee which is normally 65% of the full-time fee but may be subject to change.
Almost all IDS PhD researchers choose to do empirical research and fieldwork for their PhDs. The broad parameters of this research (topic and country) are usually decided by the student and included in the proposal submitted as part of the application to the PhD programme. More detailed assessments of the scope and scale of this research are usually developed in conjunction with supervisors during the first year of the PhD. Fieldwork usually lasts between 8 and 12 months and costs depend on the scope and scale of the activities. For example, participant observation and qualitative interviews undertaken in your home country and in a language with which you are familiar, may not be very expensive, but working in a country where you need visas, in-country ethical approval, and have to employ translators, transcribers, or a team of enumerators for a quantitative survey can mean that costs rapidly escalate. Where you stay, how you travel to your fieldsite, what technology you use to collect and analyse data and how long you stay will all influence the costs. IDS does not have the resources to fund any fieldwork or travel costs. There is a small conference fund and PhD students can apply for up to £450 during their PhDs if they are presenting a paper at a conference.
After having made substantial progress and completed three years of registration, students may be permitted to transfer to pre-submission status for a maximum of 12 months. IDS considers substantial progress to be the completion of three empirical chapters, supervisors' approval and a successful work-in-progress seminar. If pre-submission status is not granted, then full-time fees are still applicable. The pre-submission fee is approximately £500 for each year or part thereof.
Unfortunately, neither IDS nor the University of Sussex can offer financial support. Applicants requiring financial assistance should contact their local Ministry of Education or Ministry of Foreign Affairs and the British Council representative (c/o British Embassy). For the latest information on fees, funding and scholarships, visit the University of Sussex website.
Living costs
Find out typical living costs for studying at Sussex
Find out about our terms and conditions
Career opportunities
Your time at IDS will equip you with the training needed to launch your career in academia, government, civil society or the private sector, and make a real difference in bringing about transformative change.
Our PhD graduates are defining and solving some of the world's most pressing global challenges in their work as:
ministers in national governments and civil servants
high-level officials in development organisations such as UNDP and the World Bank
leaders and thinkers of civil-society and international development organisations such as ActionAid and Christian Aid
high-profile academics at universities across the world.
How to apply
Apply via the University of Sussex online application. When completing the application form, please identify IDS on the application; the code for this is L1604R – Development Studies (IDS) (PHD).
Finding a supervisor
While you are not responsible for finding a supervisor, it is good practice to express your preferred supervisors on your application form. Applicants are assessed both on their academic credentials and on the relevance of their works to the research of one or more IDS Research Fellows.
Distance learning
IDS is unable to accept applications for distance learning. We believe it is in the best interests of both PhD students and the Institute that the majority of the study period is spent at IDS. This offers the opportunity for ongoing interaction with other IDS members and students.
Your research proposal
When you apply, you must submit a detailed research proposal of 2000-3500 words indicating the primary research questions of your research project, a short review of the literature that you are planning to engage with, and your methodology. Find out how to write a research proposal.
Before applying, please read carefully our guidelines on how to write your research proposal on the Sussex website. Here is a good example of a recent research proposal from a successful applicant: Susana Araujo's PhD research proposal to IDS, 2020.
Application deadline
We prefer our PhD by Research students to start on 21 September 2021 to coincide with the start of the University of Sussex autumn term. This timing will maximise your opportunities to take part in induction sessions, training and module enrolment (optional), both at IDS and the University of Sussex.
For September entry, the application deadlines are:
21 June 2021 for international students
21 July 2021 for UK/EU students.
In exceptional circumstances IDS may permit students to start the PhD by Research in January (for example, if visa issues prevent a September entry). The application deadline is 31 October for all January starters. We may also be able to offer some flexibility in start dates for students transferring from another organisation.
How we assess your application
When assessing your application we take into account many factors including: the quality of your research proposal, your academic qualifications, fit with IDS research priorities, previous development experience, language skills and availability of suitable supervisors.
All applications are assessed by the IDS Director of Doctoral Studies, with input from two potential supervisors. You will also be interviewed on your PhD research plans by these potential supervisors. If your application is successful, you will be contacted by the University of Sussex Admissions Office with a formal offer letter.
Presence at IDS
Your presence at IDS is vital at the early stage of your PhD when the research proposal is prepared (the first year) and then, after fieldwork, at the stage of writing up the research findings (the third year). The maximum period of registration is four years, but a PhD can be completed in three years.