PhD in
PhD in Chemical Engineering
Kaunas University of Technology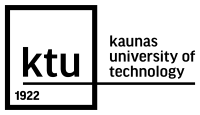 Introduction
Double degree program with Technical University of Košice, Slovakia.
Double degree program with the University of Bologna, Italy.
Doctoral studies in Chemical engineering are a traditional, research-based, usually four-year, doctoral degree program, which provides:
A thorough grounding in the fundamental principles of chemical engineering, as well as an intensive research experience;
A mentoring-intensive environment with co-supervision flexibility, allowing students to work with the outstanding Lithuanian scientist of their field;
The real-world experience through experimental and practical assignment, hands-on operation of the modern pilot-scale equipment and analytical techniques;
The accessibility to modern computer technology enables the process modeling, simulation, and control;
The accessibility to a wide range of seminars, conferences, and scientific workshops.
Curriculum
Study program modules
Main modules
Advanced Food Chemistry and Biochemistry
Advanced Inorganic Chemistry and Technology
Advanced Polymer Chemistry and Technology
Chemical Engineering
Alternative modules
Plant Products Chemistry
Polymer Complexes and Their Application
Systems of Silicates and Oxides
Structure of Food Products and Their Functional Properties
Theory and Applications of Catalytic Processes
Elective modules
Materials for Organic Optoelectronics
Methods of Modern Spectral Analysis
Modern Chromatographic Methods
Core skills modules
Academic and Technical Research Writing
Design Thinking in Research
Digital Support and Tools for Research Writing and Publication
Research Data Management
Research Ethics
Research Project grant Management
Science Communication for the Public
Systematic Literature Review