PhD in
PhD In Molecular Life Sciences
Khalifa University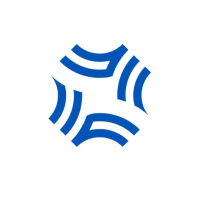 Introduction
The PhD in Molecular Life Sciences (DMLS) program contributes to Khalifa University's desire to become a center of excellence in science, engineering, and medicine within the region and beyond. The program supports the University's alignment with the Abu Dhabi Economic Vision 2030 plan through the provision of internationally excellent education and student experience in science, resulting in highly skilled science professionals capable of transferring state-of-the-art technologies in priority sectors of industry, business and government
The program aims to offer comprehensive theoretical and practical knowledge of Molecular Life Sciences to students interested in pursuing careers in life sciences or medicine-related fields. It will graduate students who are critical thinkers with the ability to use their scientific knowledge to solve problems in life sciences and to communicate them effectively to various stakeholders.
Curriculum
A few years after completing the program, the graduates will:
Critically evaluate current knowledge in life sciences fields and propose, plan, and execute new and creative strategies to solve research challenges, with effective dissemination of the results to a variety of audiences
Work to the highest professional and ethical standards in an area of life sciences to create new knowledge and develop their individual academic, professional and career skills
Stay well-informed of the latest developments in life sciences so as to contribute to the advancement of knowledge for the benefit of society
Overall Structure
The normal length of the program is 60 credit hours. To be recommended for graduation with a PhD in Molecular Life Sciences, students must satisfactorily complete formal courses in the specified categories as set out as follows – 9 credit hours of core required courses and 15 credit hours of electives (of which at least 9 credits hours must be BIOL electives and up to 6 credit hours of additional electives). The curriculum also requires 36 credit hours of thesis research. Additionally, students have to submit a written thesis which is evaluated by the examination committee, as well as satisfactorily defend their thesis research in a viva format.
PhD in Molecular Life Sciences (60 Credit Hours)
CORE
9
SCIE 701
Research Methods in Science
3
BIOL 795
Graduate Seminar 1 (2nd semester)
1
BIOL 796
Graduate Seminar 2 (3rd semester)
1
BIOL 797
Graduate Seminar 3 (6th semester)
1
BIOL 701
Advanced Techniques in Molecular Life Sciences
3
ELECTIVES
15
9-15 CREDIT HOURS FROM GROUP A (BIOL COURSES)
BIOL 710
Recent Advances in Protein Biochemistry
3
BIOL 720
Recent Advances in Cell Signaling and Cancer Biology
3
BIOL 730
Recent Advances in Biotechnology
3
BIOL 740
Recent Advances in Virology
3
BIOL 750
Recent Advances in Endocrinology
3
BIOL 760
Recent Advances in Clinical Microbiology
3
0-6 CREDIT HOURS FROM GROUP B (NON-BIOL COURSES)
BMED 711
Biomolecular and Cellular Engineering
3
CHEM 714
Recent Developments in Analytical Chemistry
3
CHEM 715
Recent Developments in Nanochemistry
3
CHEM 716
Recent Developments in Environmental Chemistry
3
CHEM 717
Advanced Topics in Biochemistry
3
THESIS RESEARCH
36
BIOL 799
36
Program Outcome
Upon completion of the program, students will be able to:
Demonstrate and critically analyze comprehensive, deep and overarching knowledge that is at the frontier of recent developments in molecular life sciences
Conduct and defend original independent research that creates significant new knowledge in biological and life sciences of publishable quality that leads to scholarly articles or other intellectual outputs
Analyze and critically evaluate the uses and limitations of diverse methodologies and techniques for solving problems in biological research, leading to informed and valid judgements
Select and deploy advanced experimental and related skills to investigate and solve complex problems in life science research
Communicate effectively and professionally, in written and oral forms as appropriate, the major tenets of areas of life sciences and their individual specializations to a variety of audiences
Demonstrate a commitment to safe, responsible and ethical behavior in all research and professional activities
Reflect upon their role(s) in their research specialization and in the wider research community to ensure that they take responsibility for their own development and that of peer groups and networks