PhD in
PhD in Business
Kingston University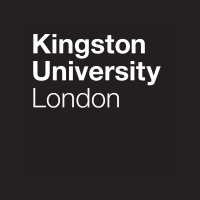 Introduction
Why choose this course?
Whether you are planning a career in academia or as a professional researcher, our Business PhD will enable you to develop your skills and knowledge and enhance your professional credibility. The thesis provides an opportunity to make a distinct and original contribution to knowledge in your chosen field.
Kingston Business School has joined an elite group of global institutions to be awarded the prestigious international accreditation by the AACSB (Association to Advance Collegiate Schools of Business). A hallmark of excellence in business education, the accreditation has been earned by just 5 per cent of the world's business schools.
Additional masters qualification
The distinct characteristic of the Kingston PhD is that you are able to gain a Business and Management MRes as part of your doctoral studies. The MRes is fully integrated within the PhD programme and is designed to provide sound training in business research methods as well as a critical understanding of the conceptual and philosophical foundations of management research.
Reasons to choose Kingston University
At Kingston University you will have access to an expert academic supervisory team, as well as training and teaching opportunities to help you develop your ideas and achieve your goals.
You will have the support of the academic and postgraduate community; the high calibre of Kingston University's students and alumni provides excellent networking opportunities.
Your PhD supervision will be highly specialised to your needs and interests. In addition, the course is delivered in a flexible format, so you can choose a full or part-time programme according to what suits you best.
Accreditations
Kingston Business School has been awarded the prestigious international accreditation by the AACSB (Association to Advance Collegiate Schools of Business). This accreditation has been earned by just five per cent of the world's business schools and recognises the high quality and standard of our business education.
Many courses are also accredited and recognised by professional bodies, including the Association of MBAs (AMBA), the European Foundation for Management Development (EFMD) EPAS, the Chartered Institute for Professional Development (CIPD), the Chartered Institute of Marketing (CIM) and the Royal Institution of Chartered Surveyors (RICS).
Admissions
Entry requirements
Typical offer
Candidates should normally possess:
a first- or second-class honours undergraduate degree AND a master's degree in general management or a business-related subject
two personal references from academic referees confirming candidates' suitability for the programme
a short research proposal of approximately 2,000 words which should include the proposed subject area, the aim of the study, a summary of the research to be undertaken, an indication of any previous work completed relevant to the area under investigation, and a bibliography
In addition, candidates should be able to provide evidence of:
relevant educational, professional and personal experience
their ability to meet the high intellectual and personal demands of the programme
their potential to complete the programme within the designated time
Holders of non-UK degrees will be subject to the University's normal entry procedures for equivalence of qualifications.
International
All non-UK applicants must meet our English language requirements. For this course, it is an Academic IELTS of 7.0 overall with special conditions in all elements.
Applicants who do not meet the English language requirements may be eligible to join our pre-sessional English language course.
Applicants from one of the recognised Majority English Speaking Countries (MESCs) do not need to meet these requirements.
Curriculum
What you will study
Please note that this is an indicative list of modules and is not intended as a definitive list. Those listed here may also be a mixture of core and optional modules.
Year 1 (MRes)
Core modules
Philosophy and Traditions of Management Research
Research Design and Data Collection
Foundations of Data Analysis and Reporting
Advanced Qualitative Research
Advanced Quantitative Research
Literature Review
Doctoral Research Design
Year 2 onwards (PhD)
Core modules
Independent study supported by a team of at least two supervisors
Please note
Optional modules only run if there is enough demand. If we have an insufficient number of students interested in an optional module, that module will not be offered for this course.