PhD in
PHD in Clinical Psychology - LIU Brooklyn
Long Island University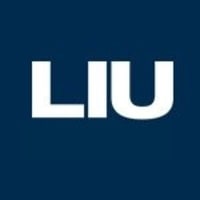 Introduction
About
"Doctoral students and faculty at LIU Brooklyn campus are hard at work in their research, clinical experiences, and academic coursework, but you won't hear frantic footsteps and harried voices when you approach the Psychology Department on the 8th floor. Walking through the light wooden doors of the LIU Clinical Psychology program, you are greeted by modern glass-walled rooms, soft lights, and students gathered cozily on couches in thoughtful and engaged conversation. It's the things that you may overlook on first glance - a faculty's hand on a student's shoulder offering advice on the research design of a study; a second-year student peering over the stats book of a first-year student explaining a data set; a friendly joke and nudge passed between professor and graduate assistant as they exchange morning greetings. As a graduate student in the LIU community, these supportive relationships distinguish the program in poignant ways. The pressures of competition amongst peers are nonexistent; instead, an atmosphere is born of common goals, collaborative work, and nurturance, as students and faculty alike push themselves towards excellence as scholars and clinicians." – a doctoral student
The Ph.D. Program and the Department of Psychology are located on the 8th floor of the Humanities Building on the Brooklyn campus in a suite of offices, conference rooms and a graduate student lounge. The department also has a dedicated suite of research labs on the 6th floor. Visitors to the campus and the Ph.D. The program often comments on its attractive appearance. The first floor of the Humanities Building houses an Art gallery and the Kumble Performing Arts Theatre. The Humanities Building occupies one corner of the landscaped main courtyard of the Brooklyn campus and offers graduate students a place for contemplation within the busy metropolitan area of downtown Brooklyn. The campus is a short subway ride from Manhattan.
The Psychological Services Center of the Ph.D. The program is located on the fifth floor of the Pratt Building. The Center offers psychological services to the Brooklyn campus undergraduate and graduate student body and is staffed by Ph.D. students working under the supervision of clinical faculty.
English Language Requirements
Certify your English proficiency with the Duolingo English Test! The DET is a convenient, fast, and affordable online English test accepted by over 4,000 universities (like this one) around the world.