PhD in
PhD in Chemical Engineering
Nazarbayev University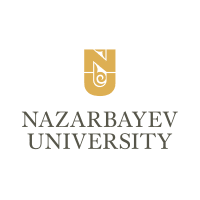 Introduction
The Ph.D. program in Chemical Engineering fully taught in English, is designed to provide a sophisticated knowledge base and advanced skills at the expert level for individuals planning a career in academia, industry, and research settings in any of the subfields of the Chemical Engineering discipline.
Scholarships and Funding
Merit-based scholarships are available.
Curriculum
The first year of the Ph.D. Program Chemical Engineering is largely filled with 5 compulsory and 3 elective courses. The compulsory courses are so-called "core courses" in the field, namely:
Advanced Heat & Mass transfer
Advanced Chemical Reaction Engineering
Advanced Chemical Engineering Thermodynamics
OUTLINE Thesis Research
Current Research Literature
A palette of elective courses is available; students make a selection of 3, based on their scientific interests. In the following 3 years, the focus is exclusively on scientific research. This will culminate in a Ph.D. thesis that meets the highest international scientific standards, and which will be defended, by the student, in public. Hereafter, the laureate will carry the title: Ph.D. in Chemical Engineering.
Career Opportunities
Many chemical engineers work in industries whose products are sought by many manufacturing firms. For instance, they work for firms that manufacture plastic resins, which are used to increase fuel efficiency in automobiles. Increased availability of domestically produced natural gas should increase manufacturing potential in the industries employing these engineers. In addition, chemical engineering will continue to migrate into dynamic fields, such as nanotechnology, alternative energies, and biotechnology, and thereby help to sustain demand for engineering services in many manufacturing industries
Biomedical Engineers
Chemical Technicians
Chemists and Materials Scientists
Nuclear Engineers
Occupational Health and Safety Specialists and Technicians
Energy Engineer
Petroleum Engineer
Manufacturing Engineer
Teaching assistant or research assistant positions on campus