PhD in
PhD in Civil Engineering
Nazarbayev University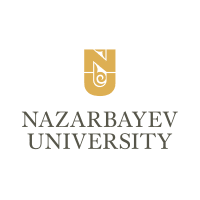 Introduction
The Ph.D. program in Civil Engineering (further in the text: PhD Program) fully taught in English, is designed to provide advanced skills and a fundamental knowledge base at the expert level for individuals planning a career in academic, industry and research settings in any of the subfields of the Civil Engineering discipline.
Scholarships and Funding
Merit-based scholarships are available.
Curriculum
The 1st year of the program consists of compulsory core and elective courses. The focus of the 2nd, 3rd, 4th years is Thesis Research work.
Thesis Research
Research Methods & Ethics*
Current Research Literature
6 Elective Courses
Career Opportunities
Civil engineers generally work indoors in offices. However, many spend time outdoors at construction sites so they can monitor operations or solve problems onsite. Most civil engineers employed in the private sector work for large construction contractors or as consultants. Government institutions that employ civil engineers include state transportation departments and the military.
Architects
Civil Engineering Technicians
Construction Managers
Mechanical Engineers
Urban and Regional Planners
Surveyors
Environmental Engineers
Landscape Architects
Teaching assistant or research assistant positions on campus