Bachelor in
Bachelor in Clinical Psychology- Pathway to Psy.D. (Dual Admission)
Nova Southeastern University Undergraduate Programs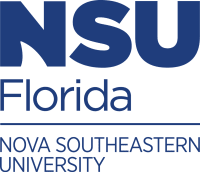 Introduction
A Program for Future Clinical and School Psychologists
Nova Southeastern University's Dual Admission program in Psychology offers four distinct tracks that can prepare you for a rewarding career in clinical or school psychology. Your spot will be saved in either our Ph.D. or Psy.D. program while you earn your bachelor's, so you can remain laser-focused on your future.
The need for skilled psychologists is growing as our world becomes more complex and we face unprecedented challenges. Helping people work through their problems in a healthy way is a skill that is becoming more needed than ever, and you can start practicing that skill sooner with NSU's Dual Admission program.
NSU's hands-on program focuses on providing the training, research, and experience you need to effectively work in a clinical or research capacity. While each path has its own unique set of curricula and requirements, you can rest assured that you'll learn from expert faculty and gain real-world experience no matter which tracks you choose.
Program overview
A dual admission program is available to students who are interested in pursuing a career in psychology. Successful completion of this program leads to a bachelor's degree and either a specialist's degree in school psychology (Psy.S.), a doctorate in clinical psychology (Psy.D.), a doctorate in school psychology (Psy.D.), or a doctorate of philosophy in psychology (Ph.D.).
Students will complete their undergraduate degrees and continue their graduate studies at NSU's College of Psychology. All doctoral degrees satisfy educational requirements for the practice of clinical psychology.
The Ph.D. program also provides preparation for academic and research activities. The School Psychology program provides education and training to students preparing to become school psychologists.