PhD in
PhD in Law (Institute of Advanced Legal Studies)
University of London, School of Advanced Study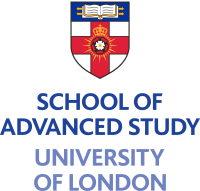 Introduction
Undertaking doctoral research allows you to develop in-depth knowledge while making a meaningful contribution to your chosen field.
With guidance from our expert supervisors, you'll carry out extensive independent research culminating in a thesis of up to 100,000 words. The areas covered by the Institute's expertise cover a broad range of law, policy and crime.
Curriculum
The Institute of Advanced Legal Studies offers doctoral research supervision in the following areas:
Company Law
Comparative Law
Criminal Law and Evidence
Energy Law
European Criminal Law
Financial Crime
Financial Services and Regulation Law
Gender, Sexuality and Law
Information Law and Policy
Law and Society
Legal Education
Legislative Studies / Law Reform
Public Law and Regulation
Program Outcome
This degree presents the opportunity to gain expertise in your area of interest while also honing a range of transferable skills. By completing this course, you'll be well prepared for specialist career paths both within academia and beyond.