PhD in
Food technology, PhD
Shakarim University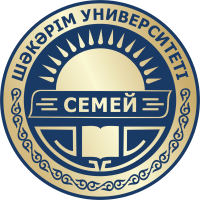 Scholarships
Explore scholarship opportunities to help fund your studies
Introduction
Educational program Technology of food products are aimed at training highly qualified, competitive personnel, improving the quality of knowledge, forming a multi-level system of research activities following the urgent needs of modern education and science, the harmoniously developed personality of a specialist in the field of organization and effective use of modern food technologies and engage in management activities, which is one of the urgent tasks in the Republic of Kazakhstan. The uniqueness of the EP "Technology of Food Products" numerous own scientific developments in the meat and dairy sector provide a reliable foundation for training new generations of specialists.
Activity:
director of the organization;
Deputy Director of the organization for scientific work;
the chief engineer of the organization;
Scientific Secretary;
Head of the research laboratory of the food industry;
the head and leading specialist in research institutes, scientific research centers, food production establishments, structural divisions of the Ministry of Agriculture;
a teacher at higher and secondary educational institutions of the food profile;
a specialist in agricultural formations of various forms of ownership, production institutions of an agricultural profile, land, and territorial committees;
an expert in projects.