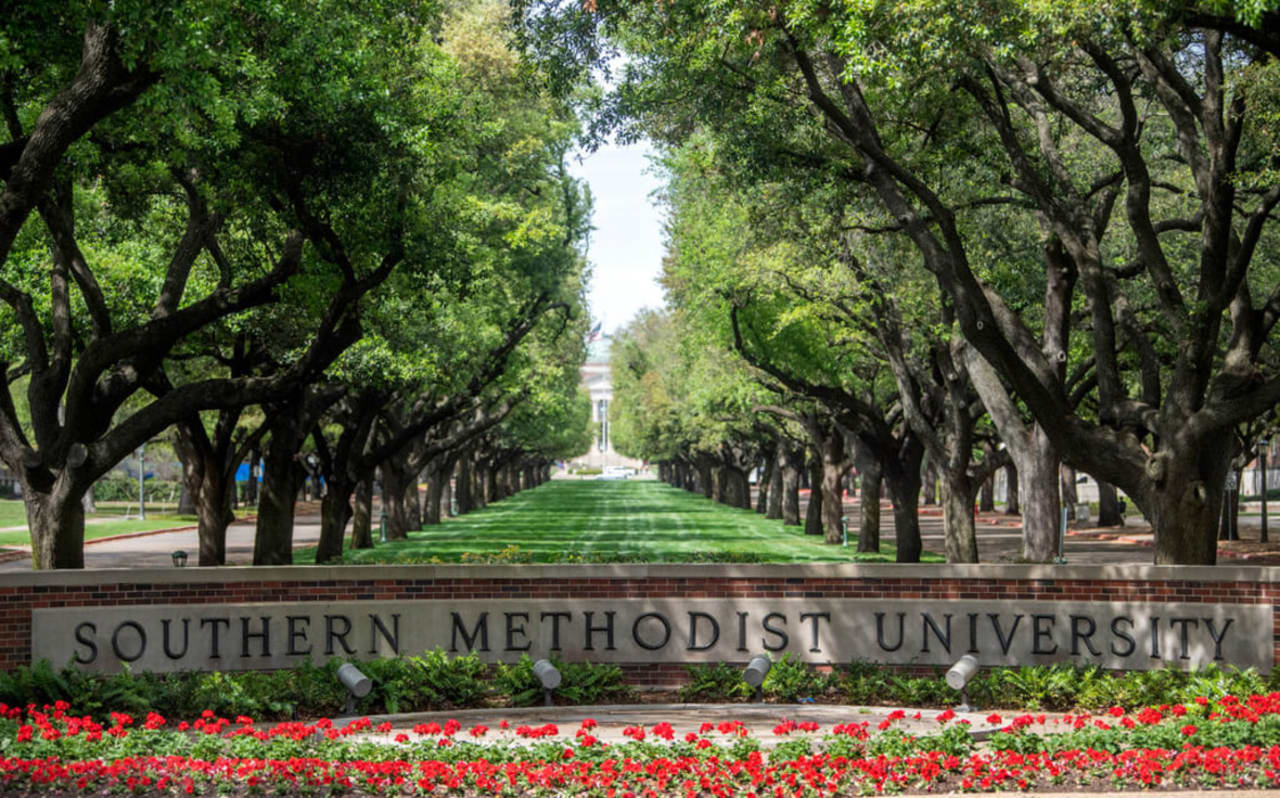 PhD in
PhD in Economics
Southern Methodist University - Moody School of Graduate and Advanced Studies
Key Information
---
Campus location
Dallas, USA
Application deadline
Request info
Earliest start date
Aug 2023
* our Ph.D. programs are fully-funded, which includes tuition coverage and health insurance
Scholarships
Explore scholarship opportunities to help fund your studies
Introduction
Economics is the science that studies how individuals, governments, firms, and nations make choices on allocating scarce resources to create value in society.
The Department of Economics at Southern Methodist University (SMU) is highly ranked among economics departments in the United States and offers comprehensive coverage of the major fields in modern economics.
The department has been at the forefront of graduate education at SMU. The Ph.D. in Economics program is over 55 years old and was the first Ph.D. program at the university. It has a strong national reputation and an excellent placement record in both academic and non-academic positions.
We also offer multiple Master's degrees that emphasize strength training in quantitative techniques of economic and econometric analysis and are geared toward business and government professionals.
Ph.D. Program
The Ph.D. program in Economics at SMU is the oldest Ph.D. program at the University and has a long track record of providing students with rigorous training in a broad range of fundamental methodologies for conducting economic research. The program is relatively small which allows for an open and friendly environment, and a low student-faculty ratio. Few programs can match the careful supervision, faculty contact time, and individualized mentoring that our Ph.D. students receive.
The department's research strength encompasses a wide number of fields including macroeconomics and economic growth, international and urban economics, applied microeconomics and econometrics, microeconomic theory, and experimental and behavioral economics. A hallmark of our program is an insistence on high-quality theoretical training as a foundation for work in each of these fields.
Curriculum
Degree Requirements
The Ph.D. in economics requires a minimum of 48 credit hours.
Required Core Courses (24 Credit Hours)
ECO 6371 - Introduction to Quantitative Economics
ECO 6372 - Econometrics I
ECO 6374 - Econometrics II
ECO 6375 - Econometrics III
ECO 6384 - Microeconomic Theory I
ECO 6385 - Microeconomic Theory II
ECO 6394 - Macroeconomic Theory I
ECO 6395 - Macroeconomic Theory II
Comprehensive Examinations
Every student must pass written comprehensive (qualifying) examinations in microeconomic theory and macroeconomic theory. Only students who maintain a GPA of 3.000 in the first-year required courses are allowed to take the comprehensive exam. Students will normally take these exams following the end of the second term in the program and will have two opportunities to pass the exams.
Field Courses and Elective Courses (24 Credit Hours)
Eight courses are chosen from the following, distributed as follows:
Four courses (12 credit hours) must come from two full field sequences of two courses each. Each field involves at least six credit hours of related 7000-level coursework. Each course must be completed with at least a grade of B in order for it to count towards a field requirement. Students should check with the director of doctoral studies to verify that the courses they wish to combine into a field will satisfy the requirements. ECO 6375 - Econometrics III can be used, with the prior approval of the director of doctoral studies, to count toward three credit hours of one six-hour field requirement.
Four additional courses (12 credit hours) must be completed and chosen from any field.
Development Economics
ECO 7334 - Development Economics
Econometrics
ECO 7376 - Macroeconometrics
ECO 7377 - Microeconometrics
ECO 7378 - Topics in Econometrics
Economic Growth and Political Economy
ECO 7336 - Economics Growth and Comparative Development
ECO 7337 - Geography, Long-Run Growth, and Political Economy
Experimental Economics
ECO 7381 - Methods of Experimental Economics
Human Resources/Labor Economics
ECO 7321 - Labor Economics
ECO 7322 - Development of Human Capital
Industrial Organization
ECO 7341 - Market Structure
ECO 7342 - Imperfect Markets
International Economics
ECO 7332 - International Economics I
ECO 7333 - International Economics II
Mathematical Economics
ECO 7302 - Topics in Economic Theory
ECO 7305 - Mathematical Economics
ECO 7306 - Advanced Economic Theory
Macroeconomics
ECO 7361 - Monetary Economics
ECO 7362 - Monetary Theory and Policy
ECO 7363 - Topics in Macroeconomics
General Elective
ECO 7301 - Readings in Economics
Third-Year Requirement
By the end of their third year, all students must submit a completed Faculty Adviser Form to the director of doctoral studies. By the end of their third year, all students must also complete an original research paper and present it to the faculty for approval. Students are formally admitted to candidacy for the Ph.D. program after this third-year paper requirement is satisfied.
Dissertation
Completion of the Ph.D. program requires the successful completion of a dissertation. The dissertation represents a substantial product of original research which, in the view of the student's dissertation committee, makes a significant contribution to the relevant field. The student must pass qualifying examinations, the third-year paper requirement, and complete the field requirements before beginning work on the dissertation. Students should form a dissertation committee during their third year and submit the form with the committee structure by the end of that year. After the dissertation is completed, the student must defend the dissertation at a final oral examination.
Course and Credit Hour Requirements and Time Limitations
Every Ph.D. student must earn a minimum of 48 credit hours in an approved program of study. Any course taken as an elective must be at the 5000 level and above and must be approved by the director of doctoral studies. Up to 24 credit hours of graduate coursework may be transferred from another institution upon approval by the department and the graduate dean. If a student wishes to request transfer credit, this request should be made prior to the beginning of their first year in the program. The field requirements must be completed within four years from the date the student enters the graduate program. The dissertation must be completed within five years of entering candidacy.
Good Standing
Students pursuing a Ph.D. degree are required to maintain good standing by being enrolled in at least one credit course per term. ECO 8100, which carries one credit hour, may be used for this purpose at the thesis stage. In some cases, ECO 8000 may be used for this purpose if approved by the chair. To remain in good standing, graduate students must maintain a cumulative GPA of 3.000. If in any term the student falls below this GPA, the student will be placed on probation for one term. Students will also be evaluated by their adviser or the director of doctoral studies on their academic progress, research performance, and professional behavior. Failure to achieve satisfactory performance in any of these categories for two semesters can lead to a student being dismissed from the program.
Total: 48 Credit Hours