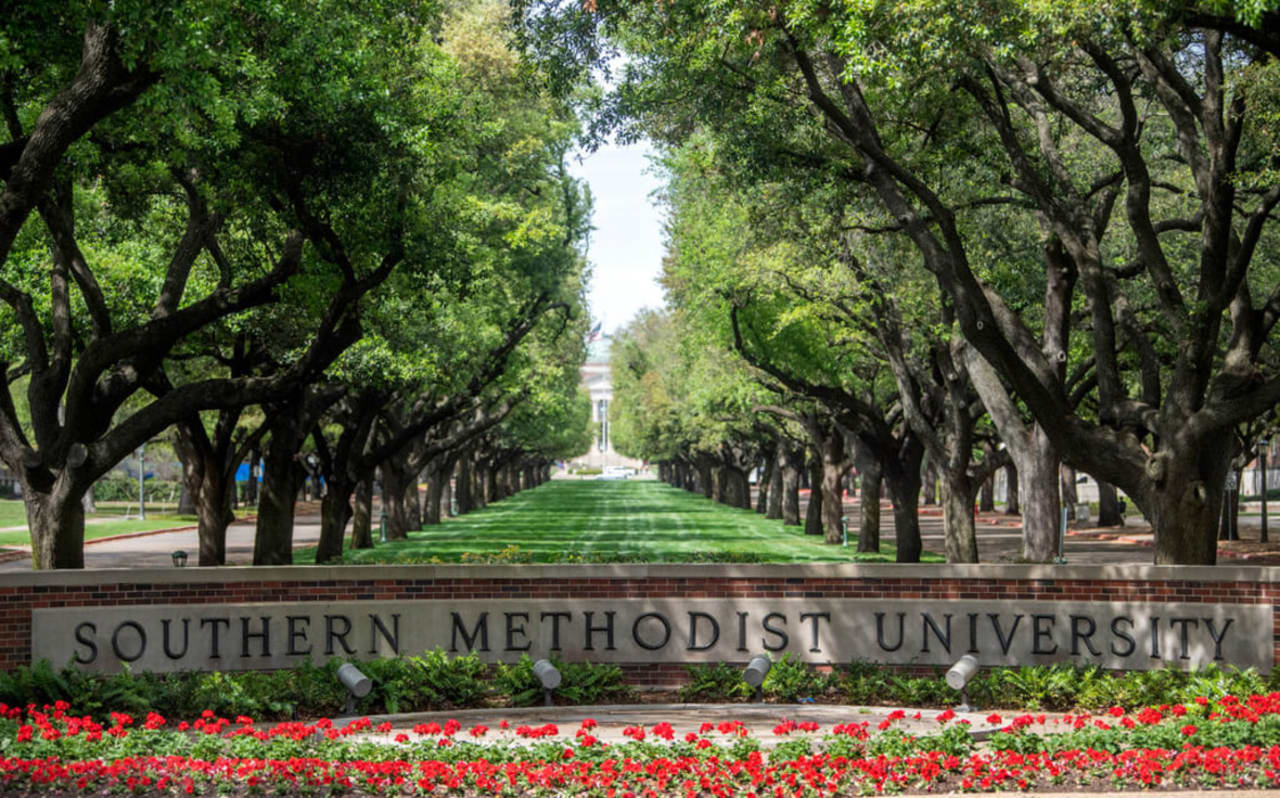 PhD in Molecular and Cellular Biology
Southern Methodist University - Moody School of Graduate and Advanced Studies
Key Information
---
Campus location
Dallas, USA
Application deadline
Request info
Earliest start date
Aug 2023
* our Ph.D. programs are fully-funded, which includes tuition coverage and health insurance
Scholarships
Explore scholarship opportunities to help fund your studies
Introduction
Students enrolled in doctoral graduate studies conduct dissertation research under the mentorship of expert faculty in the areas of aging, neuronal development and neuropathogenesis, epigenetics and gene regulation, structural biology, inflammation and immunity, drug resistance, cancer biology, and infectious diseases. During the first semester, students rotate through 2-3 different laboratories before choosing a faculty mentor to supervise their Ph.D. research. All new students are advised by the Biological Sciences-Graduate Education Committee (GEC) and are required to have at least one annual meeting with their Graduate Advisory Committee to review their academic and research progress.
The Molecular and Cellular Biology Ph.D. degree program requires approximately four to five years to complete, including:
60 credit hours
Two-year full-time residency
Passing a qualifying examination at the end of the second year
Complete a research program
Writing and defending a monograph detailing proposed research
In the Ph.D. program, financial support provides students with a competitive stipend amount of $30,000 per year plus benefits, which includes health care, for a total support package of $39,750 per year. In addition, Ph.D. students do not pay tuition and fees, which are covered by the university.
The graduate programs in Molecular and Cellular Biology prepares students for careers in modern biological research. The diverse faculty ensures broad training that includes coursework and research experience in:
Molecular biology of prokaryotes and eukaryotes
Biochemistry and structural biology
Advance cell biology
Epigenetic regulation of gene expression
Genetics and molecular biology of model organisms and human pathogens
Virology and cancer biology
Mechanisms of aging and senescence
Neuronal development and RNA processing
Neurodegeneration
Structure and dynamics of nucleotide binding and membrane proteins
Curriculum
Admission to Candidacy
Admission to graduate study leading to the degree of Doctor of Philosophy does not constitute formal admission to candidacy for the degree. To become a candidate for the Ph.D. degree, a student must:
Complete successfully all coursework recommended by the departmental advisory committee.
Complete successfully a qualifying examination that involves defense before an appropriate faculty committee of a monograph detailing the area of proposed research patterned after a grant proposal.
Degree Requirements
To obtain the Ph.D. degree in molecular and cellular biology, the candidate must:
Meet the requirements set forth in the Degree Requirements.
Enroll for the courses necessary to bring the total number of credit hours of graduate coursework to 60 (as many as 24 credit hours may be waived for students with previous graduate work in the life sciences).
Carry out a research program under the supervision of the faculty, prepare a dissertation and successfully defend it before an audience that includes the dissertation committee of the faculty.
Meet a residence requirement of two years as a full-time student at SMU.
Total: 60 Credit Hours