PhD in
PhD in Biotechnology
Peter the Great St. Petersburg Polytechnic University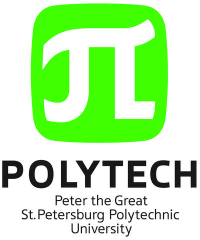 Introduction
The program is dedicated to the training of young scientists and specialists in the following research topics: genetics, breeding research in applied microbiology, virology, and cytology. Study and development of technological regimes for growing microorganism-producers, tissue cultures, and plant cells to obtain biomass, its components, metabolic products, directed biosynthesis of biologically active compounds and other products, the study of their composition and methods of analysis, technical and economic evaluation criteria, the creation of effective compositions of biological products and the development of methods for their application.
Development and production of diagnostic tools for infectious diseases. Modeling, optimization, and scaling of processes and devices of microbiological synthesis. This is the organofluorine chemistry of heterocycles, fluoro monomers, fluoropolymers; chemistry of plant raw materials based on wood: biorefining of wood—synthesis of biologically active substances and surfactants. It is the development of biosorbents and wastewater treatment.
Curriculum
The course is composed of general education lessons, special lessons, practices, preparation of manuscripts.
Ph.D. Supervisors
Bazarnova Julia, professor, head of Graduate School, ID 15764513800, H-5
Popova Larisa, professor, Ph.D, ID 23482749400, H-3
Aronova Ekaterina, associate Professor, Ph.D., ID 6701712569 H-3
Ivanchenko Olga, associate Professor, Ph.D. ID 57221921862, H-5
Zhilinskaya Nadezhda, associate Professor, Ph.D., ID 57195739543, H-4
Smyatskaya Yulia, associate Professor, Ph.D., ID 57200088325, H-7