PhD in
PhD in Telecommunications
Peter the Great St. Petersburg Polytechnic University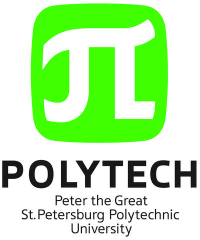 Introduction
The program is dedicated to the training of young scientists and specialists in the field of spectral efficiency, energy efficiency, signal design.
The focus and main directions of the program are research, simulations, and experiments for new possibilities to increase the efficiency of communication systems.
Ideal Students
We are looking for candidates who want to develop new signal modulations for 5-6G systems in the area of FTN/SEFDM signals, develop a new signal design for future communication systems.
Curriculum
Brief information about signal processing.
Brief information about FTN/SEFDM signals
Spectral efficiency of signals
Energy efficiency of signals
Methods for increasing spectral efficiency
Methods for improvement of energy efficiency
Ph.D. Supervisors
Sergey Makarov, professor, h-index: 9
Aleksandr Gelgor, director of higher school, h-index: 9
Sergey Zavjalov, assistant professor, h-index: 10
Andrey Rashich, assistant professor, h-index: 9