PhD in
PhD in Theoretical and Historical Legal Sciences
Peter the Great St. Petersburg Polytechnic University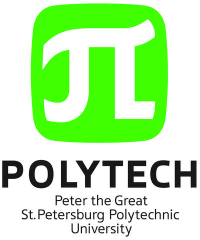 Introduction
The scope of professional occupation of the graduates, who have completed this Ph.D. program, includes the development and implementation of legal norms, research, expert and consulting work.
Types of professional activity, which the students are trained for, are the following:
research activities in the field of jurisprudence;
teaching activities in educational programs of higher education.
Ideal Students
The main objective is to support those interested in an academic or research career within the above-mentioned scientific field. It also affords an opportunity to develop new scientific results that may contribute to the improved performance of educational establishments of different levels having a great desire to prepare students for professional communication in different languages so that they could easily be employed in different international enterprises in the world.
The program is aimed at students who are able to demonstrate the ability to make their own, special and new contribution to the body of knowledge in a particular subject of legal study.
Curriculum
The Ph.D. program is organized into 6 semesters, corresponding to 180 ECTS (credits). In each semester the doctoral student must complete 30 ECTS, which corresponds to a workload of 800 hours. Of the 180 ECTS, a total of the cycle of studies, 60 are obtained through a Ph.D. course, which corresponds to the attendance of curricular units - the first year of the program - and the remaining 120 are set aside for research work, and the completion of an original dissertation.
Ph.D. Supervisor
Askarov Z.S., Ph.D., associate professor, Scopus ID 57194447474; H=1
Kobicheva A.M., Ph.D., associate professor, Scopus ID 57202816825; H=9
Scholarships and Funding
There are some scholarship opportunities for the high-level results in research and publication of articles in international scientific journals Q1 and Q2.