PhD in
PhD in Theoretical Mechanics
Peter the Great St. Petersburg Polytechnic University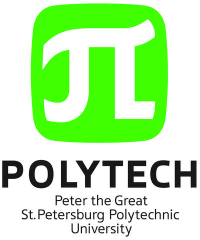 Introduction
The main goals of the PhD program are:
(i) development of novel theoretical and numerical approaches for multiscale modeling of energy transport and conversion and
(ii) transfer of techniques from statistical mechanics to engineering in view of innovative principles of material design to improve methods of heat removal and heat-flux control in nanosystems, microelectronics and space devices.
Ideal Students
The program is designed for highly motivated students with excellent research and education records, who are interested in performing fundamental research under the supervision of leading Russian scientists.
Scholarships and Funding
The research group headed by A. Krivtsov has various grants and industrial contracts, which may be used for support of excellent Ph.D. students.