PhD in
PhD in Theory and Methods of Teaching Foreign Languages
Peter the Great St. Petersburg Polytechnic University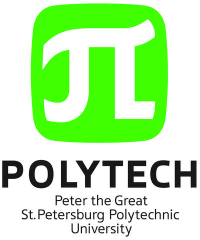 Introduction
The program is focused on research topics at all levels of training. The main research problems are related to the methodology of teaching a foreign language: increasing the motivation of students, the use of new technologies, learning in an electronic educational environment, problems of intercultural interaction, new approaches, and their integration, the history of the development of methods of teaching foreign languages in Russia and abroad, interdisciplinary aspects in foreign language education, etc.
Ideal Students
Ideal students are interested in an academic or research career within the abovementioned scientific field.
The program affords an opportunity to develop new scientific results that may contribute to the improved performance of educational establishments of different levels (especially technical universities) having a desire to prepare students for professional communication in different languages so that they could easily be employed in different international enterprises in the world.
Scholarships and Funding
There are some scholarship opportunities for the high-level results in research and publication of articles in international scientific journals Q1 and Q2.
Curriculum
The program is organized into 6 semesters, corresponding to 180 ECTS (credits). In each semester the doctoral student must complete 30 ECTS, which corresponds to a workload of 800 hours.