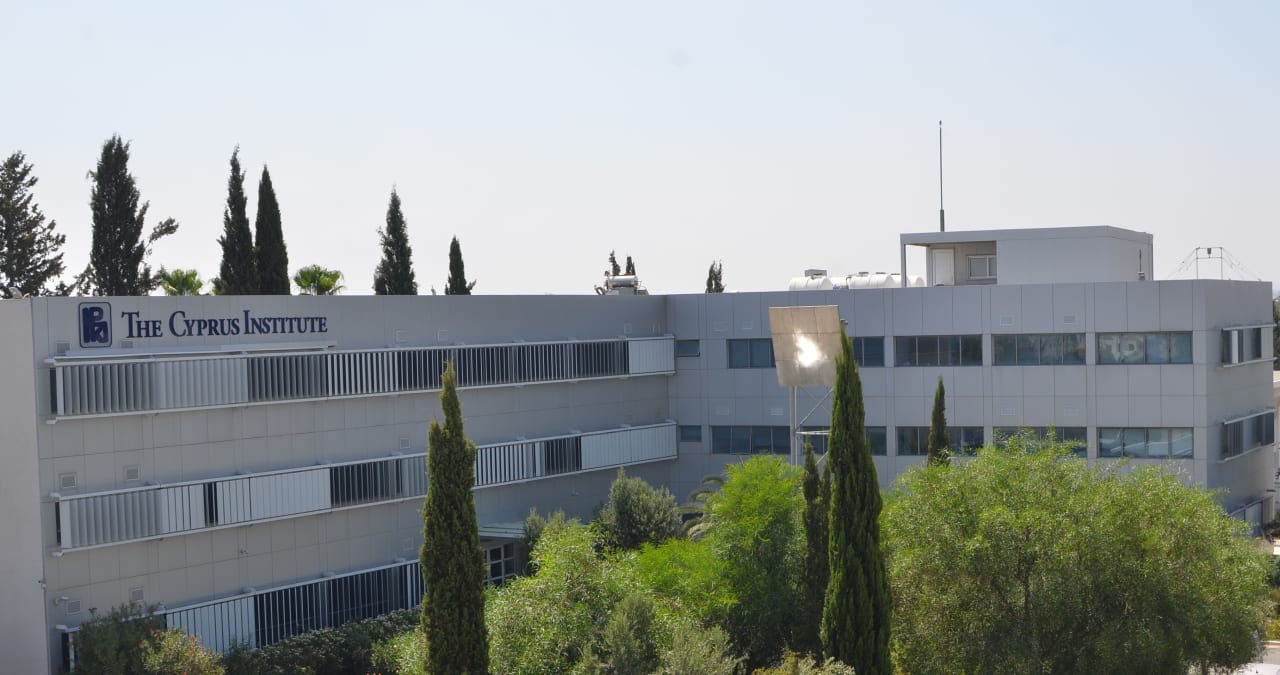 PhD in
Ph.D. in Energy, Environment and Atmospheric Sciences
The Cyprus Institute

Key Information
---
Campus location
Nicosia, Cyprus
Tuition fees
EUR 258 / per credit **
Application deadline
03 Jul 2023*
Earliest start date
Oct 2023
* Early admissions: December 20; regular admissions: April 1; late admissions: July 3, for EU & international students who don't require a visa
** per ECTS. The Cyprus Institute offers full or partial scholarships to outstanding students to cover tuition and other fees and/or living expenses
Introduction
The program promotes research excellence and educates students on the scientific frontiers and advanced methodologies at the vanguard of interconnected issues related to Climate and Atmospheric Sciences, Energy, Hydrology, Sustainable Built Environment, and Sustainable Policy.
The program encompasses both basic research and the development of technologies and innovations. Particular attention is given to the EMME (Eastern Mediterranean and the Middle East) regional background in the context of global climate changes, addressing impacts and possible mitigation and adaptation strategies.
The curricula include a mandatory subject aiming to build a common basis among students from different disciplines and several electives that provide insight into various more specialized important topics. The program is offered by the Institute as a whole, but it is centered around the Research and Innovation activities of two of its four Research Centres; The Climate and Atmosphere Research Centre (CARE-C) and the Energy, Environment, and Water Research Centre (EEWRC) both internationally recognized centers addressing important interdisciplinary scientific and technological issues on regional problems of global significance. As such, the program will benefit from the participation of EEWRC and CARE-C in large European Research Infrastructures such as EU-ACTRIS (on climate-related atmospheric observations) and EU-SOLARIS (on Concentrated Solar Thermal technologies). It offers international exposure through the active participation of leading world experts from collaborating top research institutions such as the Max Planck Institute for Chemistry (Germany), National Observatory of Athens (Greece), Atomic Energy Commission (CEA, France), and regional universities such as National and Kapodistrian University of Athens (Greece) and Saint Joseph University of Beirut (Lebanon).
A key priority of the program is to expose students to the concept of several United Nations Sustainable Development Goals (UNSDGs) relevant to the EMME region, such as climate action, sustainable management of water, affordable and clean energy, sustainable cities, and communities. It will also expose the students to a wide spectrum of vertical and transverse priorities of the Smart Specialisation Strategy of Cyprus (S3Cy), providing a unique cross-disciplinary approach to solving critical societal challenges. The cross-sectoral nature of the topics demands interdisciplinary research strategies, which enable particularly innovative Ph.D. research and high-caliber publications.
This is a unique program in Cyprus and the region, which aims at providing students with new scientific knowledge to pursue research and academic career as well as to equip them with a wide range of practical and transferable hands-on field/laboratory and numerical modeling skills that will offer them an advantage in the competitive job market of the future.
Accreditation and Recognition
Accreditation
All programs of study provided by The Cyprus Institute Graduate School are accredited by The Cyprus Agency of Quality Assurance and Accreditation in Higher Education (CYQAA) which is the competent authority responsible for ensuring the quality of higher education in Cyprus. CYQAA ensures quality assurance in higher education in Cyprus based on European Standards. It follows the standards and guidelines of the European Network for Quality Assurance (ENQA). Please refer to the table below for details.

Degree
Evaluation-Accreditation Date
Ph.D. (Doctor of Philosophy) in Computational Sciences
February 2021
Ph.D. (Doctor of Philosophy) in Energy, Environment, and Atmospheric Sciences
February 2021
Ph.D. (Doctor of Philosophy) in Science and Technology in Archaeology and Cultural Heritage
June 2021
MSc (Master of Science) in Environmental Sciences
MSc/MPhil (Master or Science/Master of Philosophy) in Environmental Sciences
October 2017
MSc (Master of Science) in Simulation and Data Science
June 2018
MSc (Master of Science) in Digital Cultural Heritage
May 2019
Recognition
Bologna Second Cycle ---- The Master's programs offered to adhere to the Bologna Process second cycle degrees.
Bologna Third Cycle ---- The Ph.D. degree programs adhere to the Bologna Process third cycle degrees.
ECTS ---- CyI uses the European Credit Transfer and Accumulation System (ECTS).
ERASMUS+ ---- CyI has been awarded an Erasmus Charter for Higher Education.
Horizon 2020 ---- CyI coordinates two Marie Skłodowska-Curie European Joint Doctorate (ITN-EJD) Programs. To date, CyI is the only Institution coordinating two out of the 40 ITN-EJD projects funded in Europe since 2014. This demonstrates that The Cyprus Institute is a European center of excellence in education and training.
Dual Degrees Joint Degrees ---- CyI has agreements with prestigious institutions from around the world for providing dual or joint degrees, such as the University of Illinois, University Paris-Saclay, University of Lund, University of RWTH Aachen, University of Wuppertal, University of Rome "Tor Vergata," Hebrew University of Jerusalem, Humboldt University of Berlin (HUB) and others.
Curriculum
Program Structure and Requirements
To satisfy the requirements of the Ph.D. program, a student must earn a total of 180 ECTS credits, of which 50 ECTS credits are from courses. The program has a duration of at least three years. A general, indicative program schedule is displayed in the table below.
Year 1
Year 2
Year 3

Semester 1

1 Mandatory Course (10 ECTS) taken during Semester 1
Research Component (160 ECTS)
1 or 2 Elective Courses (total 10 ECTS) taken during Semester 1-3

Semester 2

1 or 2 Elective Courses (total 10 ECTS) taken during Semester 1-3
Research Component (160 ECTS)
At the end of the Year, 1 student takes the Comprehensive Examination

Semester 3

1 or 2 Elective Courses (total 10 ECTS) taken during Semester 1-3
Research Component (160 ECTS)

Semester 4

Research Component (160 ECTS)

Semester 5

Research Component (160 ECTS)

Semester 6

Research Component (160 ECTS)
At the end of the program, students must pass their Doctoral Examination.
* Before the student can defend their Ph.D. thesis, they must have completed their coursework, completed the Comprehensive Examination, and have submitted two scientific publications (one submitted, one accepted) inappropriate for each doctoral program international journals.
The information provided in this table is indicative
Program Courses
EAS 500 Fundamentals, Frontiers, and Methodologies in Environmental Sciences, Renewable Energy and Sustainable Built Environment
EAS 511 Monitoring and Modelling Terrestrial Ecosystems and Hydrologic Processes
EAS 513 Terrestrial Ecosystems
EAS 515 Renewable Energy Sources
EAS 518 Energy and the Built Environment
EAS 521 Energy Systems Analysis and Modeling
EAS 522 Energy and Environmental Policy
EAS 523 Interactive Visualisation of the Built Environment
EAS 524 Design, Modeling, and Optimisation of CST Power Plants
Program Outcome
Learning Outcomes
The program is divided into specialized tracks related to the research thrusts of the CARE-C and EEWRC.
The learning outcomes for each track include the following:
Climate and Atmospheric Sciences track
Comprehensive understanding of the basic physical processes involved in maintaining the global circulation of the atmosphere, the working of the weather, and the surface climate.
Introduction to weather and climate models, understanding the governing physical principles and their use for climate and weather prediction purposes.
The principles of atmospheric physics, chemistry, and biology; The major air pollution sources and methods for measurement, data collection, and analysis of atmospheric samples.
Familiarization with the history, causes, and perspectives of climate change science and the IPCC program.
Hydrology and Terrestrial Ecosystems track
Understanding of the distribution and movement of water around the globe, and knowhow to measure and model hydrologic processes and manage water resources
Broad understanding of the interactions between ecosystems and the environment and practical skill in developing and applying equations to describe ecosystem processes.
Sustainable Built Environment track
A deep knowledge of advanced concepts of sustainability and sustainable built environment development using a wide range of methods to (i) identify and select appropriate sustainable solutions to enhance building design and operation; (ii) improve existing technical solutions; and (iii) stimulate critical reasoning.
Familiarization with computer simulation and analysis tools, interactive data visualization modalities (including spatial and environmental data-driven descriptions), literature, and computational resources to engage in interdisciplinary activities related to the built environment.
Energy track
A comprehensive understanding of the fundamentals of Energy Systems Analysis and Modelling in Energy planning, practical knowledge of trend analysis, the use and optimization of various bottom-up and top-down models, and interconnections between energy, land, and water.
Advanced knowledge of energy and environmental topics and calculation methods, in combination with knowledge of economic principles, to address energy and environmental management issues at different scales – corporate, national, and global levels.
A good understanding of the status of the world energy system, the need to transition from the current system to a new world energy system that is much more environmentally friendly and sustainable, and the essential role that energy technologies based on the use of Renewable Energy Sources and particularly Solar Energy will play in this Energy Transition and the world energy system of the future.
A good understanding of the status of energy systems based on the use of Renewable Energy Sources and particularly on the status of Concentrating Solar Thermal technologies, which is expected to play a significant role in the Energy Transition of the EMME region.
A comprehensive understanding of the overall process of designing, modeling, and optimizing power plants and other systems based on renewable energy sources, particularly CST (Concentrating Solar Thermal) systems.
Practical expertise and know-how regarding the methodologies and computational tools to use in the design, modeling, and optimization of CST systems and other renewable energy systems, such as PV power plants or Wind Turbine systems.
Scholarships and Funding
Financial Support for Masters & Ph.D. Students
Dean's Distinguished Scholarships cover full funding of tuition and registration fees and a generous stipend for living expenses in addition to an annual research allowance. The scholarship will be offered for the normal duration of the program, subject to an annual review of excellent performance.
Graduate School Scholarships may cover tuition fees and/or living expenses. The scholarships are awarded at the beginning of the Master's program or the beginning of the Ph.D. program for two years initially (and /or until advancement to Ph.D. candidacy) and then can be renewed for one or more years subject to excellent performance.